Life is full of challenges, problems, events, and moments that, no matter how good we are at decision making and risk assessment, these still come anyway. 
I grew up being teased because of how I looked, 'di pa kasi uso ang black beauty noon.
I was compared to others because a 75% was the perfect grade for me. I was mocked because I was too frank. I was judged for having a boyfriend at a very young age. Alongside are rumors. People will talk about you behind your back. Sabi ni ganito, sabi ni ganyan. Some will take advantage of you because you choose to shut your mouth. Magtitiwala ka sa mga taong nasa paligid mo with all your heart. Papakinggan mo 'yung kwento or side nila. You'll be true to them. Pero ang ganti nila sa 'yo, hindi pareho. Sabi nga nila, you cannot expect people to treat you the same way you treated them. 
When you grow up in that kind of environment, you end up thinking that it's okay to get all that criticism and harsh words. And then it becomes easy for us to treat everyone else the way we were treated, doesn't it? 
There's a reason why you should know and experience these things. You'll be able to identify the people who are "unlovable." In these situations, we think we're not doing anything wrong at all; though unconsciously, we all make mistakes. Yes, there were people who did me wrong. But now I realize, 'di din naman nila ginusto 'yun, may nagawa talaga akong mali para magawa nila 'yon sa 'kin. Meron tayong contribution sa bawat resultang nakukuha natin. 
Psychologists say that a person who has never been loved does not how to love others. We were told repeatedly to love one another. Pero sobrang hirap lalo kung di kamahal-mahal yung tao–pag sinaktan ka, pag na-betray ka, pag niloko ka. 
I sometimes feel it is my insecurities that make other people hate me, because a person who constantly finds fault in you is someone who is unaware of his own wrongdoings. Most of the time, there's friction between us. It gives us hatred and insecurities because it is easier to find fault than to show love."Bakit siya makinis?" "Bakit siya sexy?" "Bakit siya na-promote?" 
In the book Message Outlines for New Bible Study Groups or New Churches by Bertram Lim and Edmon Ngo, there's a line that says, "Obey the command to love, including the unlovable." I was also given the chance to know how a Father's love worked through a three-day retreat.  God changed my perception and the way I think towards other people.
The Father's love is the greatest thing of all. You experience pain to learn that no matter what other people do to you, you are secure in His love and see your worth through His eyes. You'll be thankful na 'di ka pinapabayaan ni Lord. He will continue to bless you by giving you a strong heart and a mind full of wisdom. 'Yung security na nakukuha mo kay Lord, di lang 'yon spiritual; security mo din 'yon sa sarili mo. We have to feel it first before making other people feel it.  Because you're the wiser for it, mas makatao ka na. 
I remember telling myself, "Okay lang yan. Mas mabigat yung pinagdadaanan ng ibang tao." Everytime may ma-encounter akong di ko gustong tao, sinasabi ko sa sarili ko, "Di ka rin naman niya gusto." Pero pag pinakitaan mo siya ng pag-intindi, paggalang, pagkagusto at pagmamahal, ibabalik niya 'yun sa 'yo. But it will take time.
Our purpose is to show others what our Father's love can do. His love is the only way to accept the things that have happened in our lives. Get to know Him more so that you could know how much He loves you. He won't tell you that He doesn't love you because you are ill-mannered or stubborn. Get to know Him and His love so you will be secure mentally, emotionally, physically, and most of all, spiritually. Get to know Him so that you can learn to love others—even the "unlovable". 
*This article was culled from a testimony delivered at the United Neon Media Group's weekly devotion last August 5, 2019 and was edited for publication.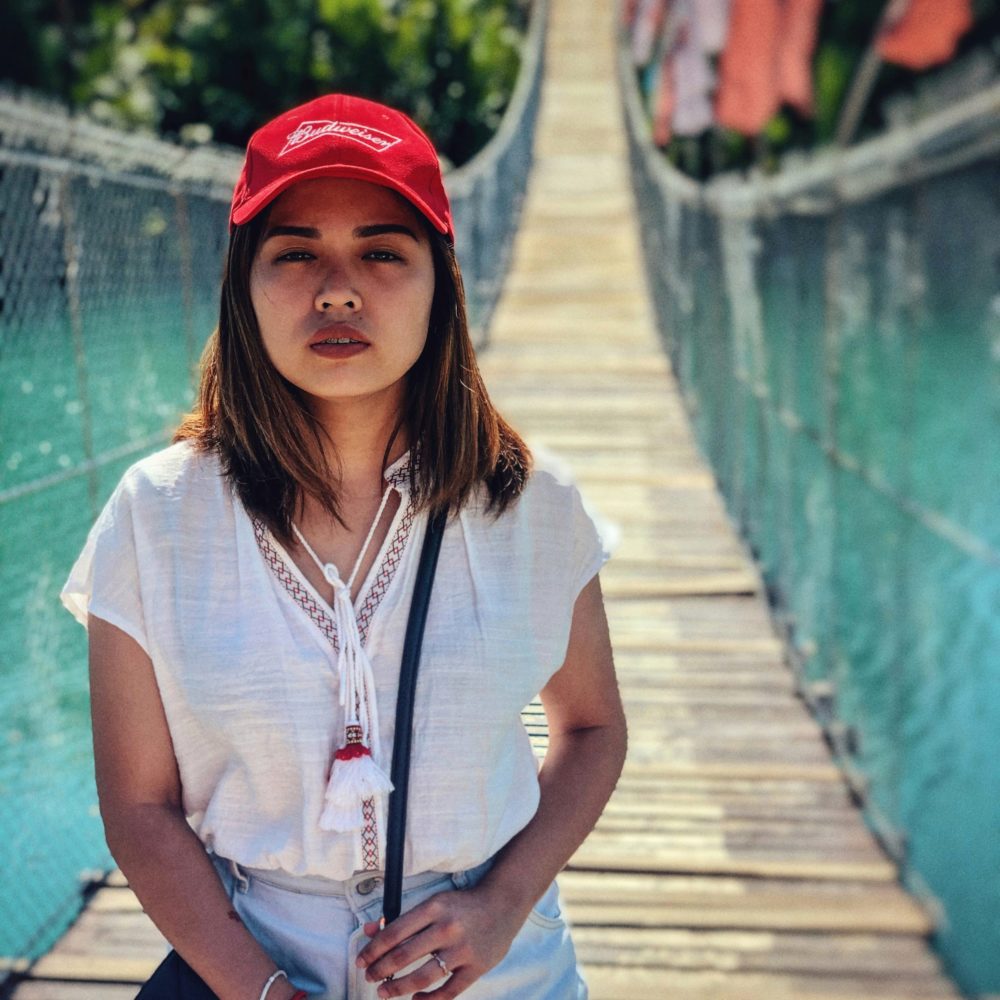 Pauline Tanbua is an Engineering Management major and a Certified Lean Six Sigma Black Belt professional from Mapua University. She enjoys data analysis, a bit of computations, and her favorite subject is Algebra. She's a huge fan of sneakers and loves all sorts of physical activities including traveling, volleyball, Spartan Obstacle Course Races, and hiking.