Tuyo fish is one food that Filipinos love to eat, especially for breakfast. It's something that is readily available in markets or groceries all over the country and is also affordable. But for those who are looking to give a different spin to this ingredient, award-winning celebrity chef Sau Del Rosario has a recipe that turns tuyo into a gourmet dish. 
In an episode of Quaranchef, Del Rosario shares the tuyo gourmet fried rice with pineapple, a sumptuous new take on tuyo that also makes good use of leftover food that you may have at home. 
Tuyo Gourmet Fried Rice with Pineapple
– Before starting with the dish, you need to properly prepare the tuyo by placing it in a hot pan so that the flavor and smokiness come out. 
– After this, you need to clean the tuyo by removing the head, then descale and remove the spines of the fish. 
– Now, you need to add 1/4 cup of cooking oil in a hot pan. Then, you need to add 1-2 tablespoons of butter, 1 piece of sliced onion, and 1 piece of minced garlic. Mix the ingredients well and make sure that it is cooked properly. 
– Then, you will add cherry tomatoes, bell peppers, carrots, or any other similar ingredients that you wish to add. If you have any leftover ingredients in your kitchen, you can add them to the dish to give it different flavors. 
– In this particular dish, Del Rosario added 1 cup of sliced pineapple, as he wants the salty taste of the tuyo and the sweetness of the pineapple to mix. 
– Next, you need to add leftover rice, which you can make use of and turn into fried rice. 
– Afterward, you can add in raisins, 1 tablespoon of soy sauce, and 3 pieces of red chili. These ingredients give different colors to your dish while also mixing different textures and flavors. 
– Then, you will add 1 pinch of black pepper, basil leaves, and 2 eggs before mixing the ingredients once more. 
– Once you have added the tuyo, your dish is ready to serve!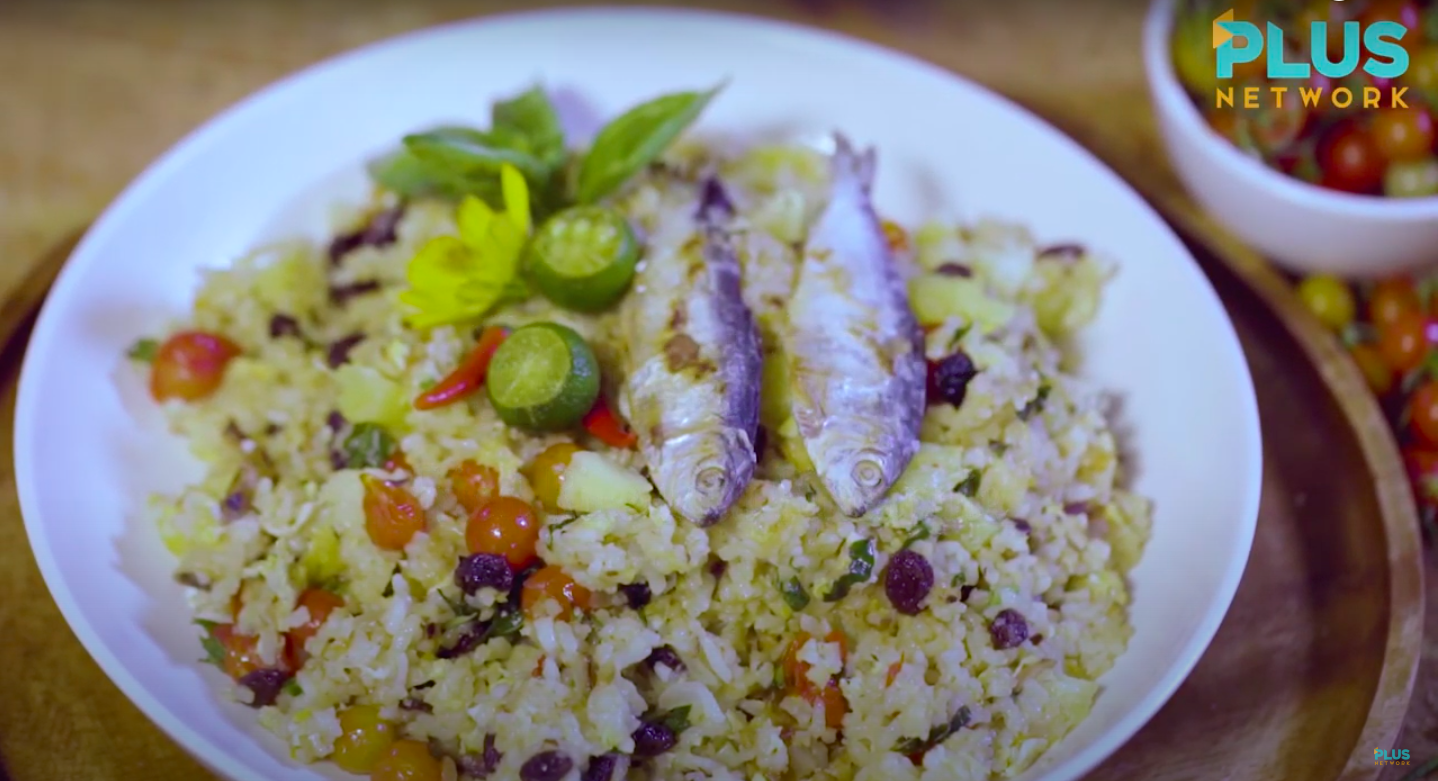 The tuyo gourmet fried rice with pineapple dish is not only a feast for the eyes, but also mixes different flavors. It can be served not only for breakfast but also for lunch and merienda. The next time you're serving tuyo, you can try this dish to make it different and give your family a gourmet dish using an affordable and easily accessible ingredient!
For more cooking tips, you can watch Quaranchef, a show hosted by Del Rosario, or visit Plus Network on Facebook, Instagram, Twitter, and YouTube.