Photo by Steven Van Loy on Unsplash
Deuteronomy 6:4-9; Psalms 78:1-8; Malachi 4:6
What would you say is the goal of a father?
Some say that their goal is to teach their children to become responsible adults; others, to help their children get educated for life. Still some will say they want to help their children find happiness and success. It is every father's desire that their children grow and be successful in life and in their chosen career and to experience a wonderful family life.
However, let me paint a not-so-wonderful picture of what the reality is. According to two Boston College professors, we have entered into a period of the largest inter-generational transfer of wealth in history. They predict that, in the US, an astonishing $40.6 trillion dollars will get passed down from parents to children during the years 1998 to 2052.1  Yet,very little spiritual wealth remains to be transferred to the next generation.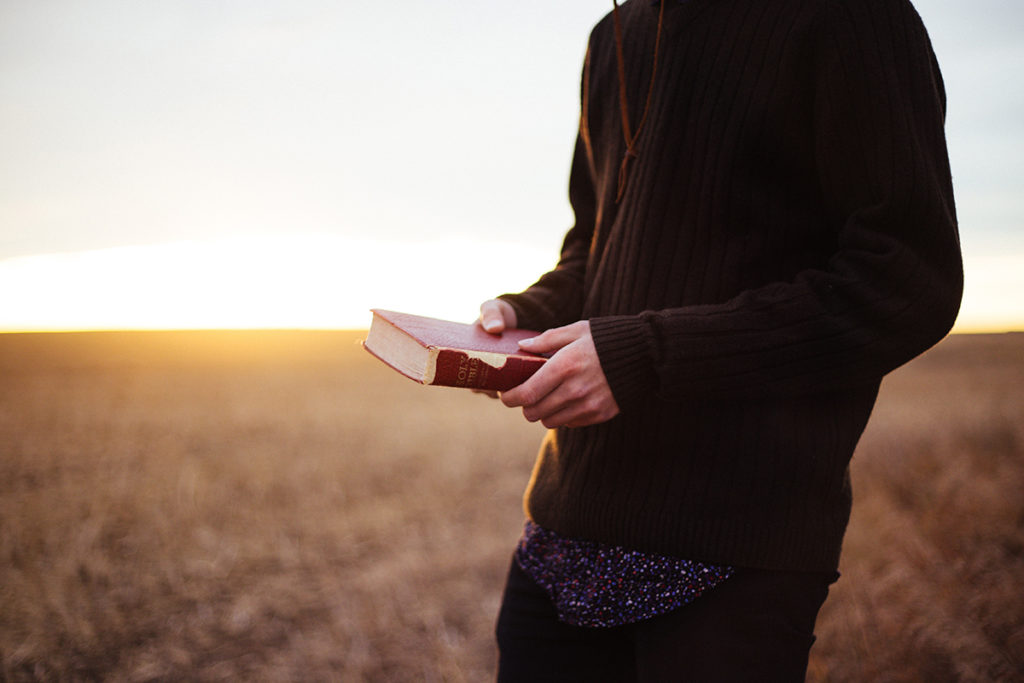 This is not new to us. The book of Judges notes that, "After that whole generation had been gathered to their fathers, another generation grew up, who knew neither the Lord nor what He had done for Israel." The next verses went on to say that this generation "did evil, forsook the Lord followed and worshiped other Gods and provoked the Lord in anger". This decline may be attributed to fathers who failed to "deliver the goods" or to pass on spiritual wealth to the next generation.
As I look around to see more and more young people drift away from God, I cannot help but wonder, "What will become of us?" Fathers, we must "deliver the goods" to the next generation. Otherwise, there will be little or no spiritual heritage to pass on to them. For those of you who, like me, have fathered their children for a longer time, ask yourself: What can I do as a father in order to pursue a godly heritage and pass it on to the next generation? What can I do to ensure that I  am transferring spiritual wealth to the next generation of leaders and citizens of this country?
In the Old Testament, we find that nurturing the family is central in the life of God's people.  In Deuteronomy 6:4-9 can be found the shema, the confession of faith in Judaism that centers on the prescription for the communication of faith across generations.
4 Hear, O Israel: The LORD our God, the LORD is one.  5 Love the LORD your God with all your heart and with all your soul and with all your strength.  6These commandments that I give you today are to be on your hearts. 7Impress them on your children. Talk about them when you sit at home and when you walk along the road, when you lie down and when you get up. 8 Tie them as symbols on your hands and bind them on you foreheads. 9 Write them on the door frames of your houses and on your gates.
From this passage, we find God's blueprint on how we fathers could raise our families:
Fathers are to father the hearts of their children. Fathering the heart means pursuing the right goal: to disciple the heart of his child to love God and others.
God's design for families as reflected in this Old Testament passage is to live as a community living out love for God and others. Its central directive shapes our parenting objective: to father the hearts of our children so that they would love God completely. But God's command starts with us parents: we are not just to obey and respect God, but to love Him completely. Only then can we teach our children to love God. Fathers and mothers should pattern their love for God from their heart so that their children can follow after them.
Fathers need to model a life rooted in God's Word. "These commandments that I give you today are to be on your hearts." (v. 6) Parents are to take God's Word to heart by meditating on it (day and night) and living out what we learn from it.
Fathering the heart involves making God a part of their everyday experiences (vv. 7-9). Susannah Wesley spent one hour each day praying for her 17 children. In addition, she took each child aside for a full hour every week to discuss spiritual matters. No wonder two of her sons, Charles and John, were used of God to bring blessing to all of England and much of America. Here are a few rules she followed in training her children: "(1) Subdue self-will in a child and thus work together with God to save his soul. (2) Teach him to pray as soon as he can speak. (3) Give him nothing he cries for and only what is good for him if he asks for it politely. (4) To prevent lying, punish no fault which is freely confessed, but never allow a rebellious, sinful act to go unnoticed. (5) Commend and reward good behavior. (6) Strictly observe all promises you have made to your child." 
Fathering the heart means driving out folly: what keeps our children from loving God and others form the heart. The Bible calls it folly¸ which the dictionary defines as "lack of good sense or normal prudence or foresight". The heart of a child is bound in folly – the belief that something other than God can bring meaning and happiness. Every child enters into the world with folly in his heart. If remained unchecked, it will ruin their lives.What keeps our children from loving God and others? Our role as fathers is to clear out those things that keep our children from doing what is right.
We need more fathers who will fight for their children's hearts. Families are getting worse, not better – and it's largely because we fathers have not played our roles right. The goal of the father is to disciple the heart of their children to love God and others. If all fathers follow God's pattern for parenting, He will "turn the hearts of fathers to their children" (Mal. 4:6). When children love the Lord with all their heart, mind, soul and strength, the right behavior will follow.
Fathers, father the hearts of your children.
---
1 Paul Schervish, "The New Philanthropists," The Boston Globe (2 March 2002), D8.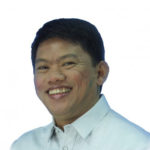 Rene Bunsoy serves as the Training and Mobilization Director of Global Filipino Movement Foundation, Inc., a registered NGO that helps resolve issues of migrant workers and trains churches to minister to the migrant worker's family. He is happily married to Angelica Bunsoy and is father to grown-up young men, Rene Joshua, Francis Arnold, and Patrick. For more info about the Global Filipino Movement, visit their FB page, GFMFI, or call 669-1808.