Photo by Uroš Jovičić on Unsplash
Crack! Thud! From the tree top to the ground — in fifteen seconds.
What happened?
I climbed up the star apple tree to get fruits for my younger brother. The branch I was stepping on broke. I slipped down embracing the trunk. Ten feet from the ground, my left arm got stuck in a V-shaped branch. I pulled it and felt the tear on my flesh. I landed on the same arm. My wrist was twisted 180 degrees; my elbow got dislocated. In a wound above my elbow, my broken bone protruded. A severed artery bled heavily.
I was twelve, very sporty, very active, high-spirited — an amputated arm was unimaginable and miserable. My family tried many things to cheer me up, but nothing seemed to work. I appeared okay outside, but inside, I was in turmoil.
When my arm had swollen triple its size, my mother tried to comfort me. "You know, Ellen, you are special!" Puzzled, I stared back. "All swollen and in pain — what's so special about it?" She smiled. "Well, all the girls will do things with two hands, while you will do it with one. That's special!" From my mom's heart to mine in fifteen seconds.
I'm special. That felt really good. Those words often echo in my mind. God used those words to guide me, inspire me, move me, make me achieve much, and often, do more and better than some two-handed people.
It has been 32 years since that time. I am now happily married with three kids — home making without househelp. In between my occasional teaching, I cook, do the laundry, do some gardening, even repair the plumbing sometimes, and work on some crafts — singlehandedly, literally.
In fifteen seconds, my arm was amputated and the loss changed my life.
In fifteen seconds, my mom encouraged me and said that I'm special — and those kind words gave me a positive outlook and gave direction to my life.
"But he said to me, 'My grace is sufficient for you, for my power is made perfect in weakness.' Therefore, I will boast all the more gladly about my weaknesses, so that Christ's power might rest on me."
2 Corinthians 12:9 ESV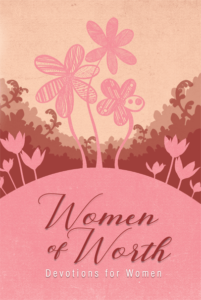 Fifteen years since this was written and originally featured in Women on the Journey: Devotions for Women (Church Strengthening Ministry, 2003), this article continues to inspire. It is currently featured in the mini-book edition of Women of Worth: Devotions for Women (CSM, 2017), which is available in bookstores nationwide.
This article is republished by FamilywiseAsia.com with the kind permission of CSM Publishing.

Ellen Buccat Cortez is married to Rev. Eyriche Cortez of Filinvest Community Christian Fellowship (in Filinvest, Batasan Hills, QC) and is mother to three sons: Jed, Jesse, and Derek. She is currently the chief of staff of the president of Small Business Corporation, a government financial institution. Ellen is passionate about discipling women.