It is important for us to maintain our balance for us to be able to do our daily tasks, and yet it is also something that we oftentimes take for granted. Having proper balance will help prevent falls, which could cause injuries and prevent us from doing the things that we want to do. But by doing balance training, we can improve our balance, increase our mobility, and boost our overall health.
According to Dr. Crystal Roxas, a doctor, fitness enthusiast, and fitness advocate, the fundamentals of balance training are good for any age and any fitness level and are relevant in our daily lives. In an episode of Body Goals on Plus Network, Roxas and fitness trainer Carla Piscoso showed effective and easy workouts that we can do at home to improve our balance. 
These exercises include toe touches, rotational skater squat with knee raise, and single Romanian deadlift and leg circles. To perform these exercises, you need an open space, a towel, and water for hydration.
Toe Touches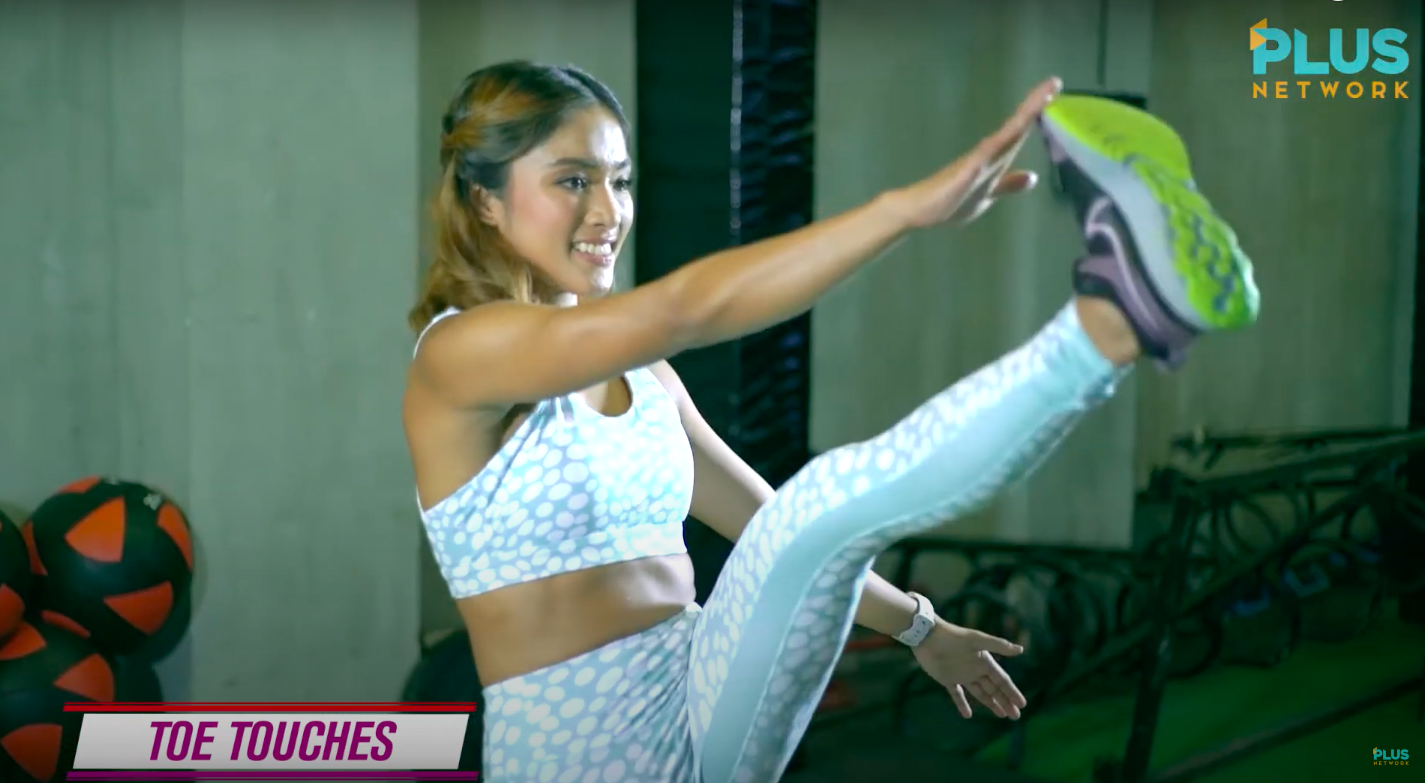 To perform this exercise, stand with your feet apart and take a step forward. Then, lift your left leg and use your right hand to reach your toes. Make sure that you swing your legs when you do this, and then perform the same exercise using your right leg and left hand. It is important to keep your legs straight as you touch your toes. If you are unable to do this, you can go down and use your knees instead of your toes.
Rotational Skater Squat with Knee Raise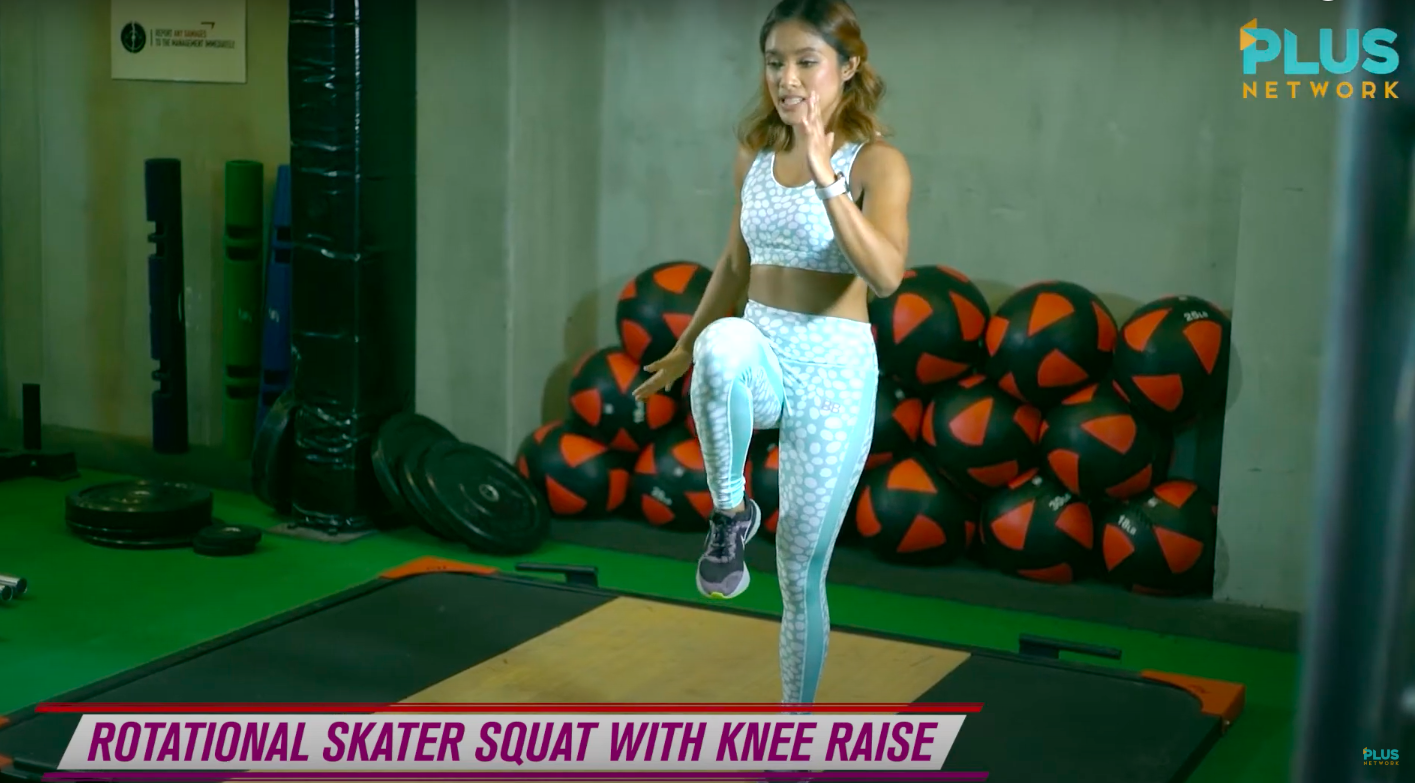 To start this exercise, stand with your feet apart and maintain your balance with your right foot. Then, lift your left foot so that you are able to balance on your right foot, and then slowly raise your left knee. Afterward, do this same exercise with your left foot and then lift your right foot. This exercise will improve your balance and stability.   
Single Romanian Deadlift and Leg Circles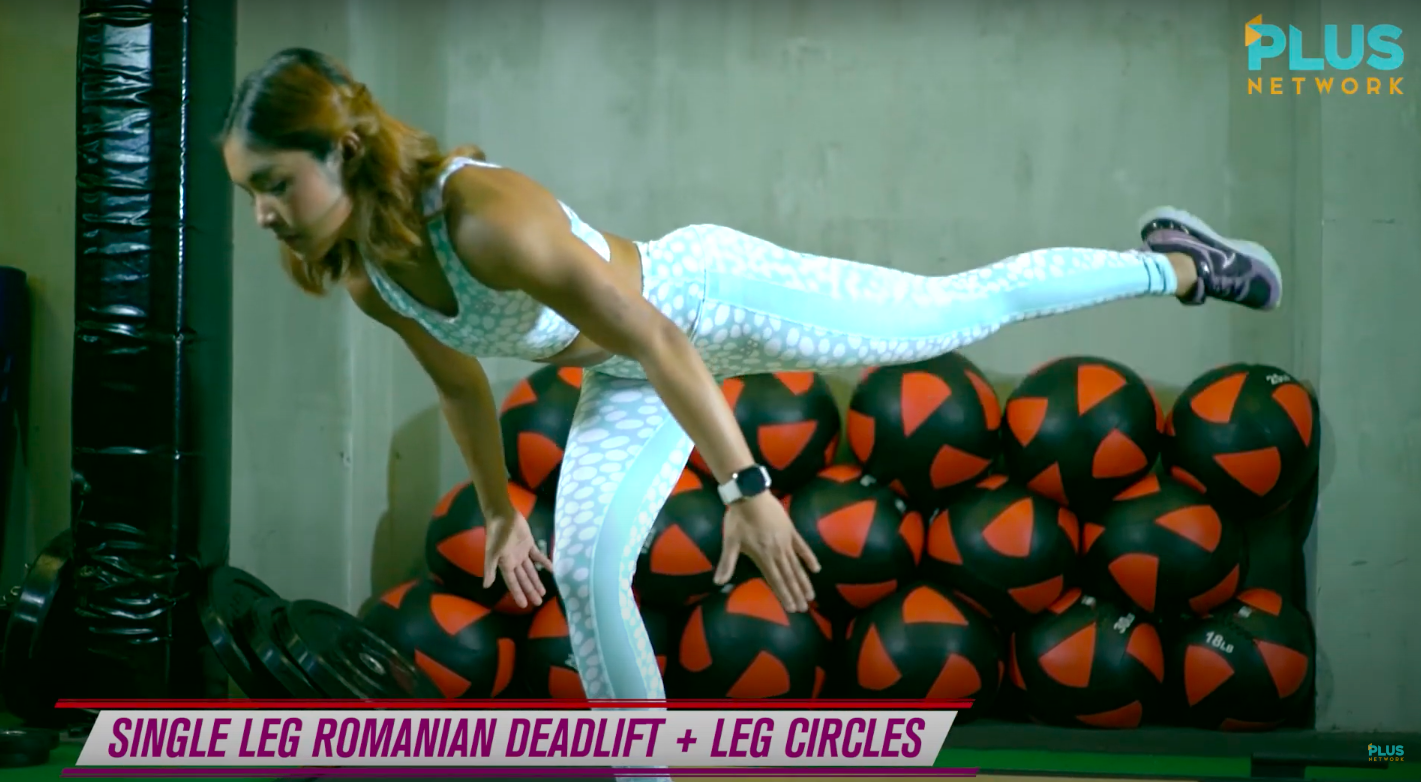 To begin this exercise, you should stand with your feet apart and raise one leg off the floor. Then, you should balance on your right leg and then raise it back up. While performing this exercise, make sure to keep your back straight. You may also do this exercise two more times. While you are balancing on your leg, that is when you do your leg circles. After performing this on the right side of your body, you will then do it with the left side.  
By performing these simple exercises from the comfort of your home, you can improve your balance which can help prevent falls, boost mobility, and boost your overall health. 
For more fitness tips, watch more episodes of Body Goals or follow FamilyWise Asia on Facebook, Instagram, or visit our website.