Photo by The HK Photo Company on Unsplash
For health reasons, I don't have children of my own. I remember in one Mother's Day celebration in church, all mothers were asked to stand and be acknowledged. I stood up. A middle-aged male usher, who knows I am childless, uttered "Ay mother ka ba? (Are you a Mom?)" "Such a thoughtless, insensitive remark," I said to myself. I had the feeling he wanted me to sit down. Alex, my husband, insisted that I stand and said, "You are a mother." I realized you don't have to have biological children to be a mother. Besides, I have "mothered" my little sisters, my nephew, nieces, grandnephew, grandnieces, spiritual children and yes, mothered my own mother. I was her caregiver for seven years. She passed away in December 26, 2012. She had Alzheimer's disease.
A health condition prevented me from bearing a child. To a woman, losing her ability to bear children may feel like losing her womanhood. She feels she is no longer desirable. She has no more meaning in life. I remember the story of Hannah in 1 Samuel 1. During Hannah's time, it was very difficult  for women who were barren. Some, perhaps, who prayed and waited like Hannah had their prayers answered. Others' prayers were left unanswered, and so their hearts bled. Sigh. Their loneliness, their anguish were aggravated by the dominant thought in their time that a woman's barrenness is a divine punishment. That would have pushed some of these women to the edge. Sad, really sad.
It was not easy for me at first, especially after going from one physical condition to another left me unable to have children. But I felt so cared for by my husband.
Later, I realized that womanhood is more than about bearing or having children; it's in the heart. If I believe in my heart that I am not of much worth as a woman, I would feel that way– with or without a child.
I learned, too, that if we keep seeking for men to give us meaning, we will only be disappointed, writes Marianne Williamson in her book, A Woman's Worth. We need to realize that they cannot give meaning to our lives and that they cannot take away the loneliness in our hearts, because men are as wounded as we are. There's only one we can count on, and that is God, whose great love for us never ceases. In Him only can we find our true worth and meaning. We are loved!
 "Sing, barren woman, who has never had a baby.
Fill the air with song, you who never experienced childbirth!
You're ending up with far more children
than all those childbearing women." GOD says so!
 Isaiah 54:1 The Message
"I have loved you with an everlasting love;
I have drawn you with unfailing kindness."
Jeremiah 31:3 NIV
---
Note:  This article is an updated version of her KaagapayMo wordpress blog on "I May Not Be a Mother" which was originally published on June 8, 2013.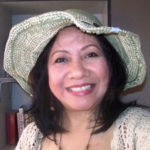 Kitt Macayayong-Molina is a Certified Life Coach whose expertise is on emotionally troubled teens, spouses, singles; survivors of abuse; and those with bereavement, loneliness and anger issues. Ms. Kitt, as she is fondly called, takes delight as one beloved by God and helps others learn about His unfathomable grace and undying love for them. She also sings and write songs for inspiration and healing. For coaching/therapy sessions, speaking and training engagements, you may contact Ms. Kitt through her email address: [email protected]