There are many ways to affirm our love for our spouse daily, but you can also affirm it through a special event—a renewal of vows.
What is a renewal of vows?
A renewal of vows is a ceremony where a married couple renews their commitment to each other as husband and wife. Unlike a wedding ceremony which unites a couple legally in marriage, a renewal of vows no longer requires a legal process. Depending on the preference of the couple, a renewal of vows may be a full ceremony with entourage like a wedding, or it may just focus on the actual renewal of vows without the pageantry.
Why do couples renew their vows?
I think this is the most important question that a couple should consider before making any plans. A common reason for a renewal of vows is to celebrate a marriage milestone. So some renew their vows upon reaching their silver (25th) or golden (50th) wedding anniversary. I even read about octogenarians who renewed their vows on their diamond (60th) anniversary!
Others may have been married first in a civil ceremony, so they renewed their vows in a church setting. Or because they were married overseas with no families to witness their union, couples reaffirmed their solemn promise of love to each other in full ceremony and wedding entourage in the presence of their families and friends.
It's also significant for married couples who have been through thick and thin through many years to consider renewing their vows as a testimony of their enduring love and the sanctity of marriage vows.
Where can couples renew their vows?
Some still prefer to renew their vows inside a church or chapel. For a more romantic setting, you may renew your vows in a garden or beach. There are also many wedding reception venues or small function rooms to choose from.
What are the requirements?
The requirements may vary depending on the church where you plan to hold the ceremony or the religious affiliation of the officiating minister. But a basic requirement is your proof of marriage—the marriage certificate.
Eager to renew your vows with your spouse? Before you pledge yourself again to your spouse, consider our advice:
Think about your reason for renewing your vows. We've mentioned above some of the possible reasons. Whatever your reasons are, remember that renewing your vows, like your wedding, is a testimony of your love for each other. It is also a wonderful opportunity to give glory to God who, in the first place, ordained marriage for both man and woman.
Involve family members in the preparation and event. It's meaningful when children, close relatives, and friends become part of the preparation. Sometimes, the children are the ones who secretly organize the event for their parents (and shoulder most of the expenses too!). In a recent renewal of vows which we attended, the couple, who was celebrating their 50th year, marched down the aisle with their original – but now much grown up – entourage: ring bearers, flower girls, and secondary sponsors. The said couple was involved in the planning, but their children were hands-on with the detailed preparation and execution. Even their grandchildren served as ushers and entertainers during the event.
Consult with the officiating minister. Before you get busy with booking the venue and contacting suppliers, check first with the pastor, priest, or minister who will be officiating the renewal of vows. Check their availability and requirements. It's best to choose someone who knows the couple because he could deliver a more personal and heartwarming message for them during the event. It's also protocol to make arrangements with the minister regarding the ceremony, whether you prefer it short or long.
Allocate a reasonable budget. This special event doesn't have to cost you an arm and leg. When my high school friend and her husband renewed their vows, they had an intimate rite and simple reception courtesy of their eldest son who footed most of the bill. Another friend was able to get a discount for the venue with the help of another friend. Her husband, a photographer, made an exchange deal with the one in charge of the venue: in exchange for shooting photos of the food for their menu, the venue gave them a discount.
A family we know didn't have to spend much for the bride's gown and the husband's suit because of the circumstances: The wife thought her eldest daughter was just hosting a lunch to celebrate their wedding anniversary, so she just wore a simple dress. But when she opened the door to the hotel's private function room, she was so surprised to see her groom and the minister waiting for her at the podium.
Take time to write your vows. You were probably nervous and pressured the first time you made your vow, or your vow was written for you by someone else. This time, after many years of being together, you have a chance to look back at your relationship and make a more meaningful and heartfelt commitment to each other. Write your personal vows. This is the beauty of a renewal of vows.
Have fun and enjoy. It might be a solemn occasion, but a renewal of vows can also be a fun occasion. Enjoy this special moment with your family and friends—and most of all, with your spouse. Your renewal of vows could be one of the most romantic moments you and those who witness it will ever enjoy.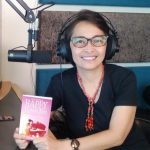 Marlene Legaspi-Munar writes about marriage, family, personal development, and travel. She and her husband Anthony co-authored How to Keep Your Misis Happy, which is a perfect partner to her other book How to Keep Your Hubby Happy. Learn more about her other books from her author page facebook.com/AuthorMarleneLegaspiMunar.