Love Out Loud
#FWALoveOutLoud
This coming Grandparents Day, let's show our Lolo's and Lola's how much they mean to us by loving them out loud!
Get a chance to win exciting prizes for your beloved Lolo's and Lola's this Grandparents' day!
Contest mechanics are as follows:
Like and share this Facebook Contest post.
Comment your happiest memory with your Lolo or Lola below the Facebook Contest post.

Don't forget the hashtag: #FWALoveOutLoud.
Official Contest Duration: August 16, 2019- September 3, 2019
Note:
Participants with at least one living grandparent are eligible to participate.

There will be one (1) winner.
Criteria:
50% Creativity
50% Originality
*The decision of Familywise Asia shall be deemed final and irrevocable.
Contest ends on September 3, 5:00 pm. Terms and conditions apply.
Contest Terms and Conditions:
By joining LOL 2019, each contestant grants Familywise Asia, its agencies, successors, licensees and assigns, the irrevocable right, but not the obligation, with or without your knowledge, to use the entries, photographic images or any portion thereof in any and all media, whether known or hereafter devised, including without limitation, television and publishing, and in connection with the advertising, sale, promotion, marketing, merchandising, distribution, publicizing and all other types of exploitation of the contest or the website or any part thereof, or in any manner whatsoever, which use shall not entitle each or all winners to receive any compensation whatsoever in addition to the prize awarded.
All users will be duly acknowledged for their entries but Familywise Asia and its affiliates will have the rights to all submitted entries and photographic images in the contest.
All users shall hold Familywise Asia free and harmless from any liability in case an entry is found to have infringed upon any a third party's rights, including copyright, publication right, or any other intellectual property or proprietary right.
Employees of Familywise Asia including their relatives up to second degree of consanguinity are not qualified to join in the Contest.
Prizes are non-transferable or exchangeable to cash.
Any costs incurred during the contest period that are associated with the contest are the participants' responsibilities.

Proud Of You, Pa
#FWAProudOfYouPa
Dads have always been there to love us cheer us on. We wanted to throw that love back to them by letting them know how proud we are of them right back!
This Father's Day, we asked you to give your love back to your dads through our #FWAProudOfYouPa campaign! You submitted stories that show moments that made you want to scream "I'm so proud of you, Pa!" from the rooftops!
We received many heartfelt entries along with beautiful photos! But one entry stood out from the crowd!
Aside from being your go-to resource for family, parenting, and marriage, we at FamilyWise Asia also aim to be a platform where we can all share our pride and love for one another. 
Thank you for sharing your stories of love and pride with us! We are truly honored to have you as a loyal part of our FamilyWise Asia family! Thank you for showing us just how proud you are of your Pa!
Prize Partners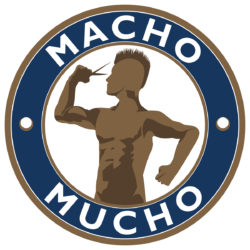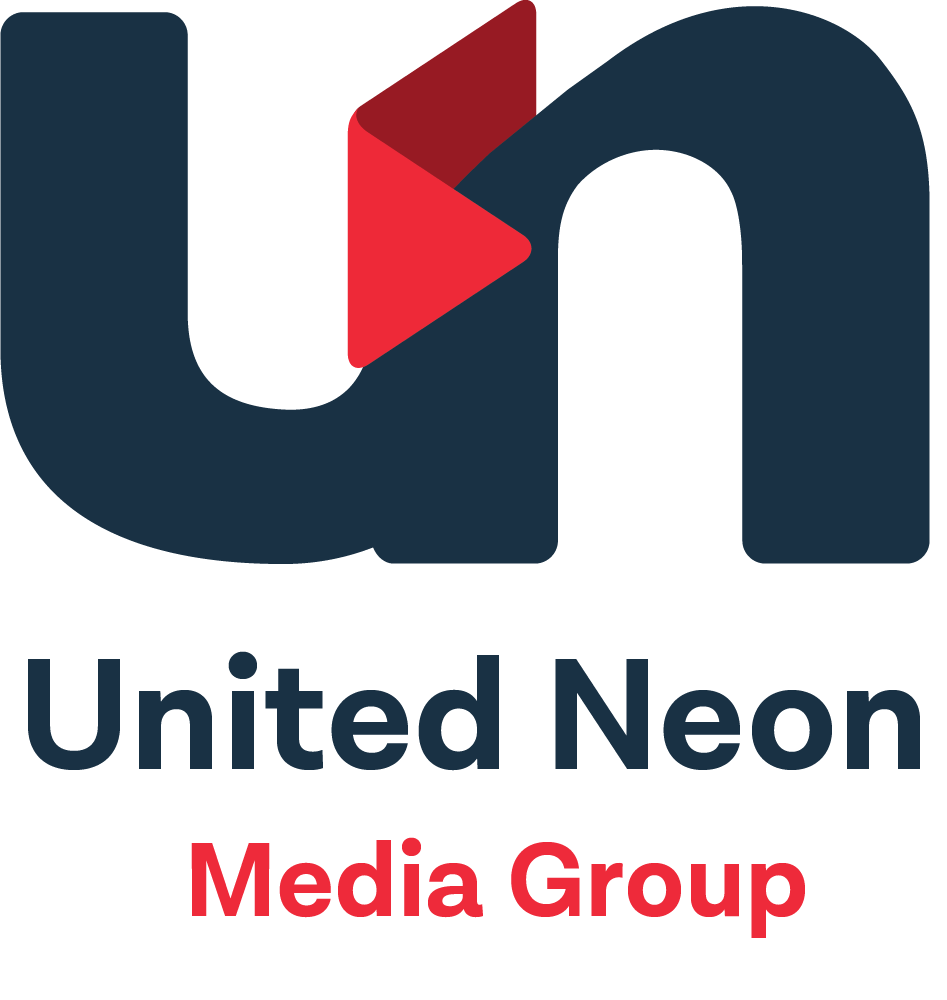 Thank you for helping us throw the love back! Watch the special video we made for you right here: 

Salute N' Snap
#SaluteNSnap #ThankYouMa
For the 9 months that they carried us in their bellies to the heart full of love they gave us. We wanted the opportunity to say, "Thank You Ma".
This mother's day, we decided to go big with our gratitude through our SaluteNSnap photo submission contest. We asked you, our Familywise Asia family, to post photos with your moms along with the hashtag #SaluteNSnap and #ThankYouMa.
This is our humble way of showing our mothers how much we appreciate the love, care, and sacrifices made for us. After all, nothing says "Happy Mother's Day" like having your selfie with your mom seen by the whole of Metro Manila.
One by one, the mommy and child pictures started pouring in like snapshots of memories and priceless moments of love.
One entry stood out during the 3 weeks Salute N' Snap created a buzz online!
Together we created a scrapbook of immortalized motherly love. Browse through them here.
Here at FamilyWise Asia, we aim to be your resource on family, parenting, and marriage topics, but we also want to be your voice in these moments of joy.
To each and every one who submitted their entry, we give you our heartfelt thanks. With every photo of a child's appreciation towards their mother, we became your voice for gratitude. Thank you for letting us spread happiness this Mother's Day.
Promo Partners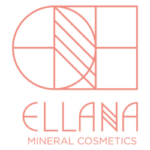 We created a scrapbook of moments for all of you. Watch it here:
​

Everyday, My Valentine
#FWAEverydayMyValentine
Making spouses know how everyday with them feels like Valentine's Day!
The Familywise Everyday My Valentine Campaign is an initiative started by Familywise Asia to spread the love among married couples for the season of hearts. By submitting a photo of them on their wedding day, couples stood the chance to win an overnight getaway for two to serve as a retreat and a second honeymoon all in one.
Congratulations to Faith Alcala-Dela Rosa for winning that second honeymoon.
Thank you so much to all the couples that participated for making the Everyday My Valentine promo special! Keep checking back for more promos and other exciting events!
Congratulations to the winner of the #FWAEverydayMyValentine promo, Faith Alcala-Dela Rosa! Please send us a message to claim your prize and go on that second honeymoon that you deserve! <3

Posted by Familywise Asia on Tuesday, February 12, 2019

Thanksgiving
As we move on from one year to the next, we thank everyone that's been a part of Familywise Asia's first full year of publication.
We are welcoming 2019 with a heart full of gratitude for the milestones we've had last year, the stories you've shared, and for the experiences we've been blessed with.
We are celebrating this thanksgiving in a night of fellowship with the authors who have been inspiring and helping us make familywise decisions.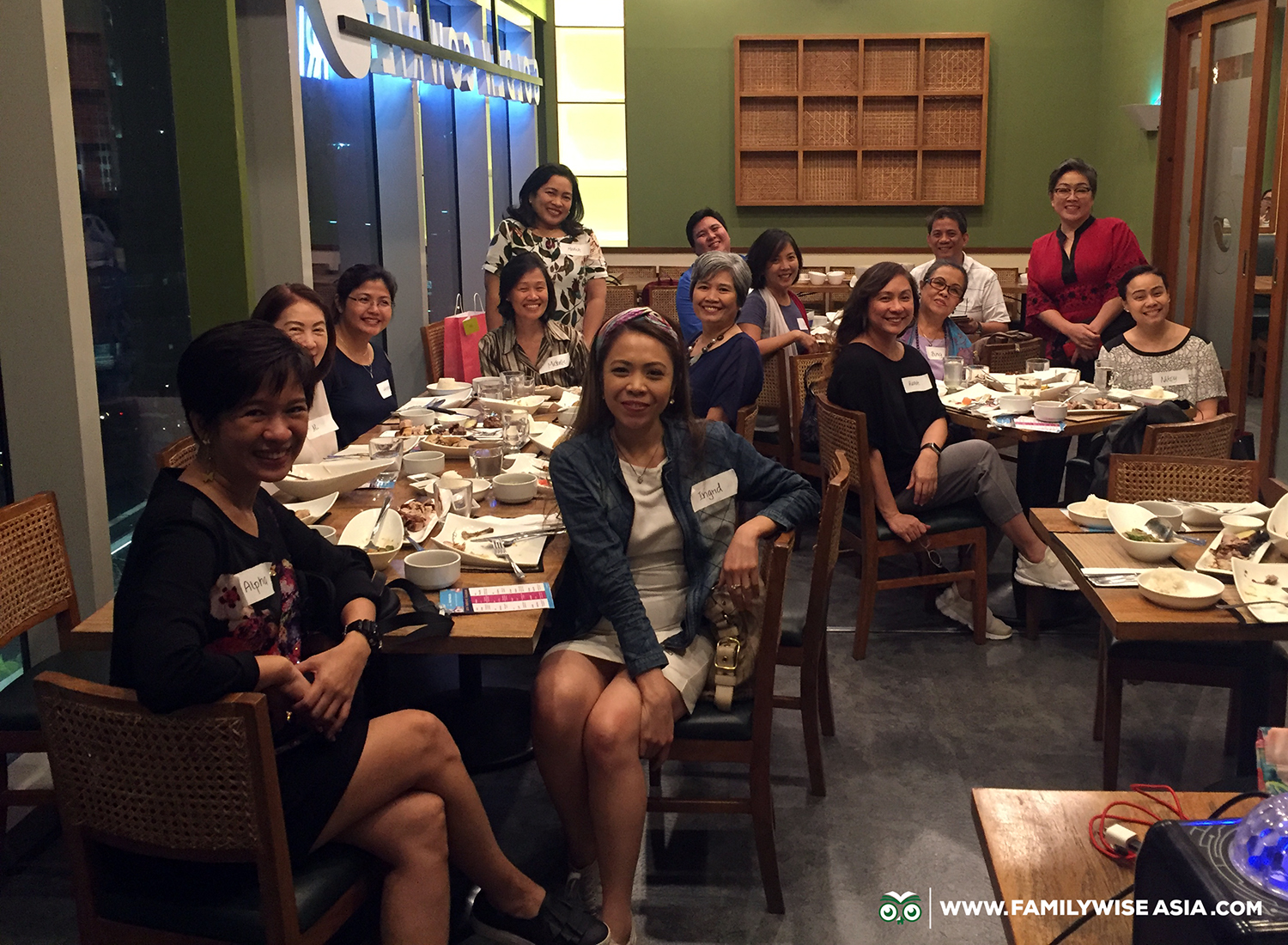 Thank you,
To all our contributors,
To all our readers,
To all whose stories we've told,
For all the love, attention, and time you've poured into reading our words.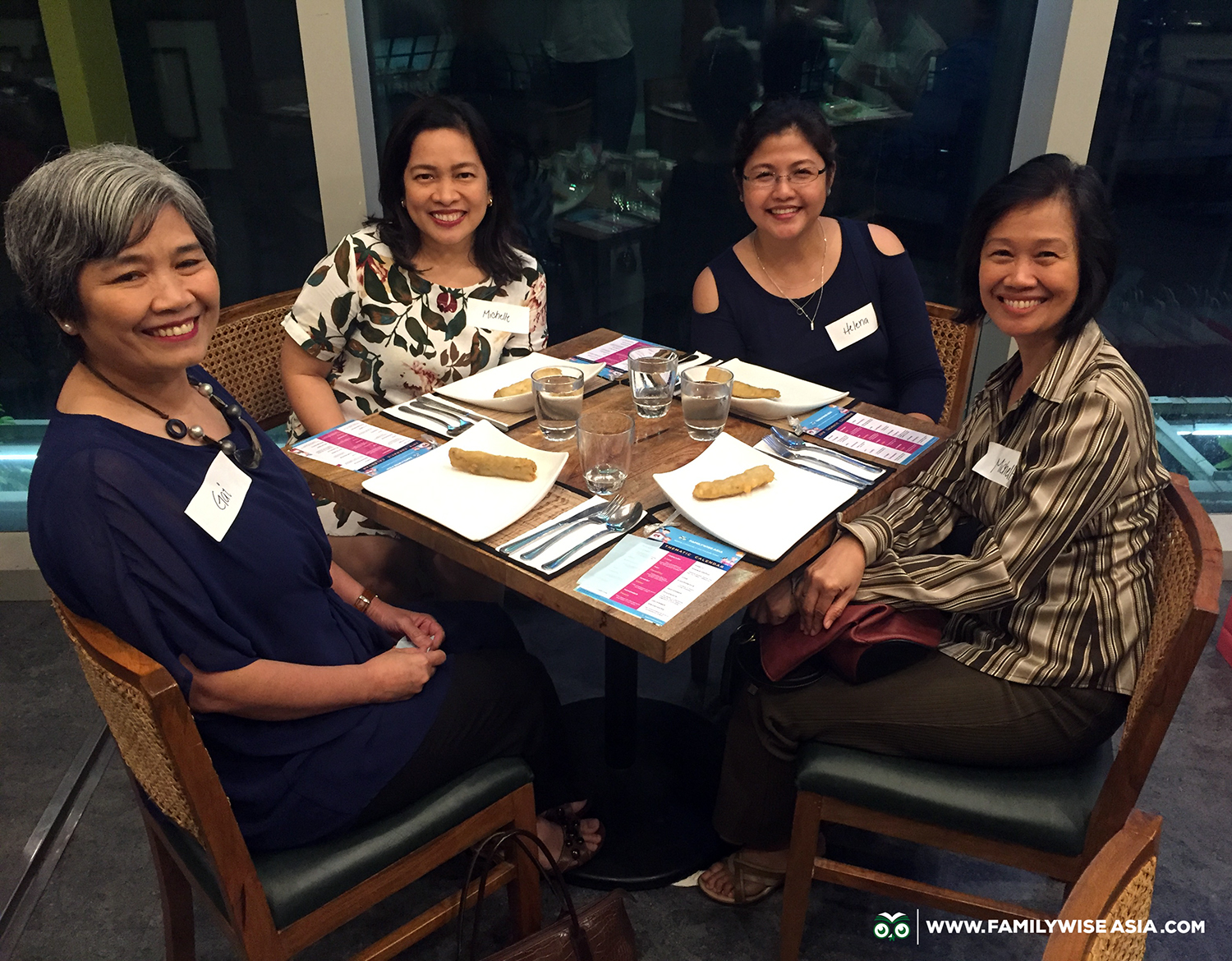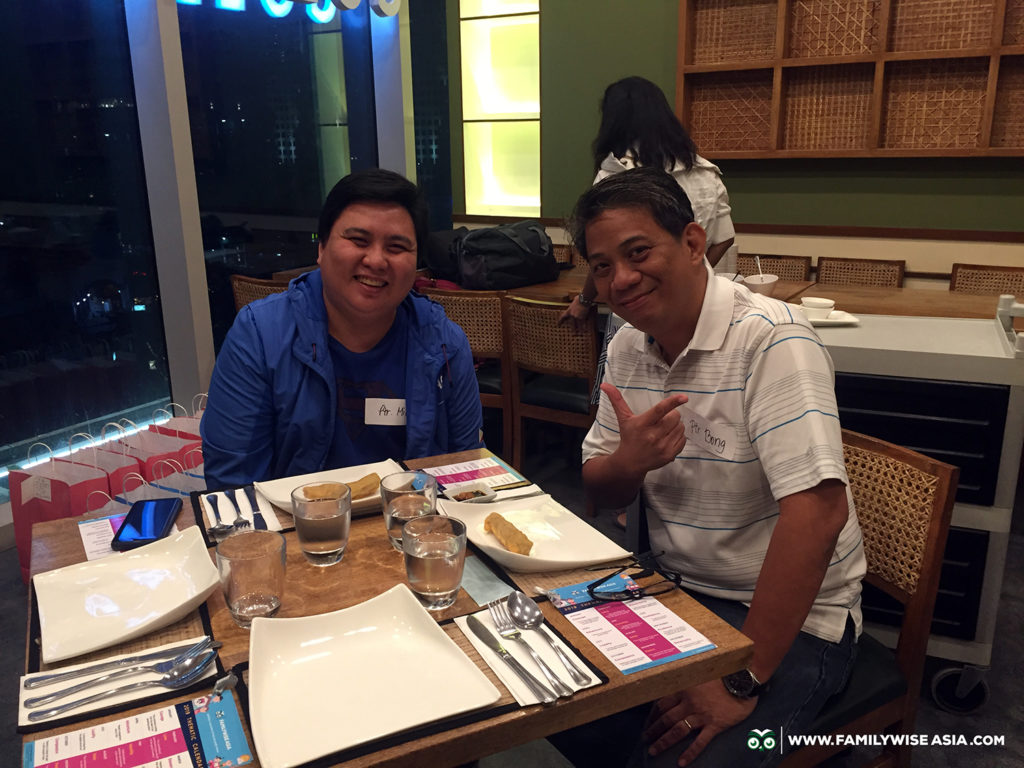 For more photos of the event, click here or visit our Facebook page. 

LOL
#FWALoveOutloud
The 21st Century is a fast-paced era. In this time and age, we tend to forget appreciating either of the two.
We steer away from long-winded, traditional processes in favor of more instant and efficient delivery.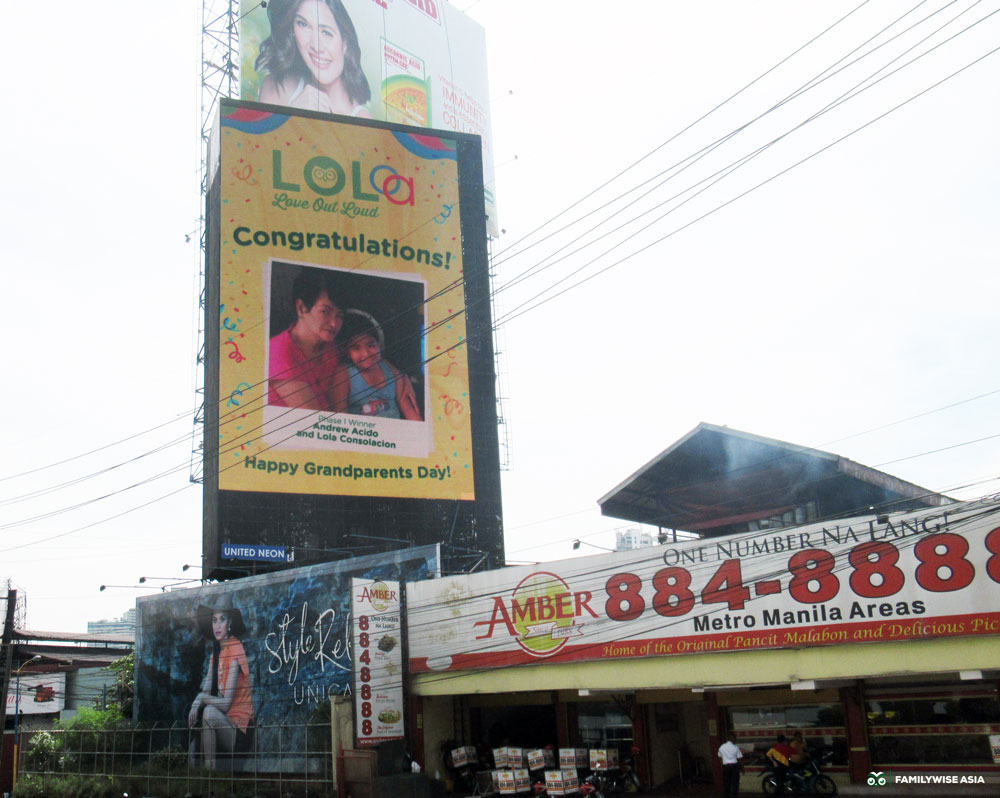 This Grandparents Day, we asked you, our Familywise Asia Community, to #LoveOutLoud by leaving messages for our beloved Lolos and Lolas. We wanted you to forget the immediacy of our gadgets today, and spend some time with and for our Grandparents instead. We asked you to write to your Lolos and Lolas (http://bit.ly/FWALOL1) or to write about them (http://bit.ly/FWALOL2).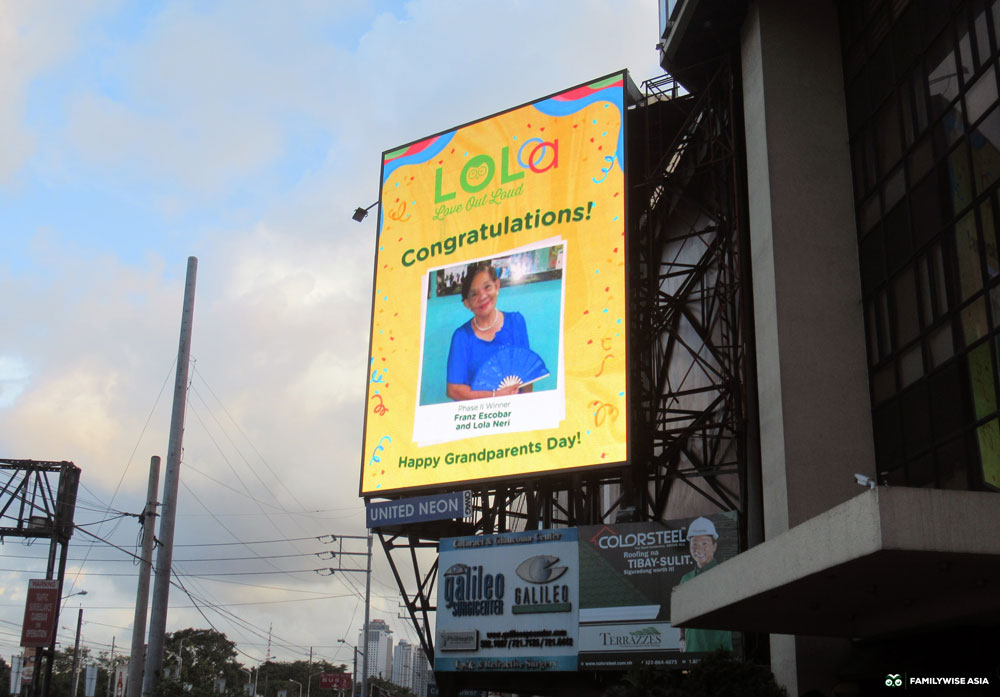 You gave us so much more. You gave us sincerity and stories that talked about love and sacrifice, teaching us that love is both grand and simple, and most of all beautiful.
In a total of five weeks, we received eighteen entries, and two of them stood out.
So of course, we wanted your love to stand out too!
FamilyWise Asia is your resource on family, parenting, and marriage topics, and most of all, it is a venue for your voice.
So to every single one of those who passed their entries, we heard your heartfelt love, in the shortest and longest of words. Thank you for trusting us, and giving us your stories.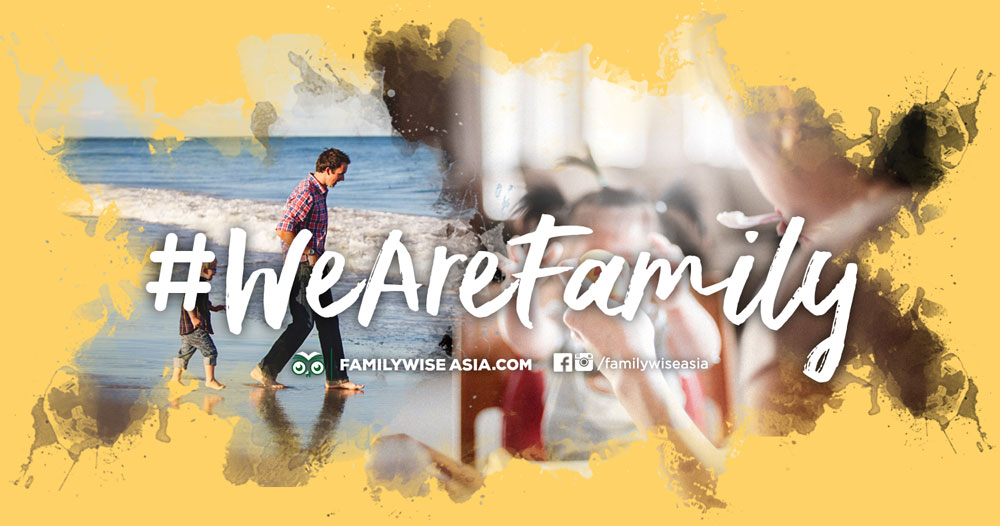 We Are Family
Through photographs, we captured the relationships and emotional bond of families.
In our first campaign reaching out to our readers, we asked you to share with us photographs of your family bonding moments. We wanted to explore family connections, relationships, and traditions from date nights to fun times with your kids to activities with the rest of the family no matter how big or small they are. You helped us do so not just by sharing photographs but also by telling stories of your family life. In a way, you welcomed us into your lives.
A photo tells a thousand words and so does a loving look into someone's eyes, laughter from a tiring day spent on the park, or a gentle touch from a mother to a child.
We asked you for photos and you obliged. In seven weeks, we gathered 360 participants with a total of 530 entries all with different stories to tell.
Three extraordinary entries stood out. From your mobile screens, we gave them an exposure larger than life outdoors.
We recognize all other entries as well. You helped us spread the importance of families spending time together and valuing quality time as a significant language of love.
FamilyWise Asia is not only your resource on family, parenting, and marriage topics, it is also your venue for real-life lessons, whether through words or photographs.
Browse all photo submissions here.