Photo by Farrel Nobel on Unsplash
Have you ever fully appreciated what it means to be a woman?
In an interview with a columnist of a popular local newspaper, I was asked that very familiar question from the 1994 Miss Universe pageant (which was capably answered by India's Sushmita Sen, who won the Miss Universe title that year): "What is the essence of being a woman?" I answered plainly, "It is living out God's design for womanhood." The answer demands a deep reflection on the design, role, and calling of women in society.
My involvement in beauty pageant has shown me that there is more to beauty than meets the eye. Women do not want to be remembered merely as a pretty face. They desire to be affirmed for their significant and meaningful contribution to society.
Women are not inferior to men; they simply have a different role. One role uniquely bestowed upon women is motherhood. Beyond our traditional understanding of this role, motherhood actually transcends the home and extends to a generation. This special gift women have of nurturing and caring for the young can only spring from motherhood. Single women who have no children have his inherent gift as well.
The quality of tomorrow's people and tomorrow's society is a good barometer of the success of today's woman. Our role as "Mother's" can define a whole generation as we impact people's lives. Playing our role decisively is the best gift we can give humankind and the best legacy we can leave behind. Let's do it well.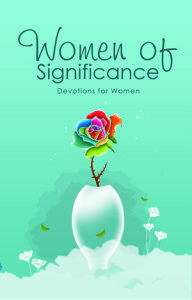 Fifteen years since this was written and originally featured in Women on the Journey: Devotions for Women (Church Strengthening Ministry, 2003), this article continues to inspire. It is currently featured in the mini-book edition of Women of Significance: Devotions for Women (CSM, 2017), which is available in bookstores nationwide.
This article is republished by FamilywiseAsia.com with the kind permission of CSM Publishing.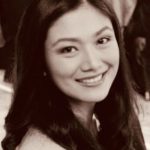 Zorayda Ruth Andam was crowned Bb. Pilipinas-Universe in 2001 and went on to finish her studies at the UP College of Law in 2004. For the next nine years, she was a litigation lawyer with ACCRA Law until her family migrated to the US in 2014. She is currently based in Illinois, USA together with her husband, Franklin Faustino, where she is a full-time homemaker and homeschooling mom to their three sons.