One of the biggest challenges that we face when going on a diet is that the healthy foods which we are allowed to eat are boring. But eating healthy doesn't always mean having meals that are bland and tasteless. Even if you're on a diet, you can still enjoy meals such as salads and sandwiches that can still be tasty. 
Celebrity chef Alyana Asistio understands that people who are on diets still need to eat delicious meals. In an episode of her show Beyond The Plate on Plus Network, she reveals a special salad that is both healthy and tasty in the lechon kawali salad with vinaigrette. 
Lechon Kawali Salad with Vinaigrette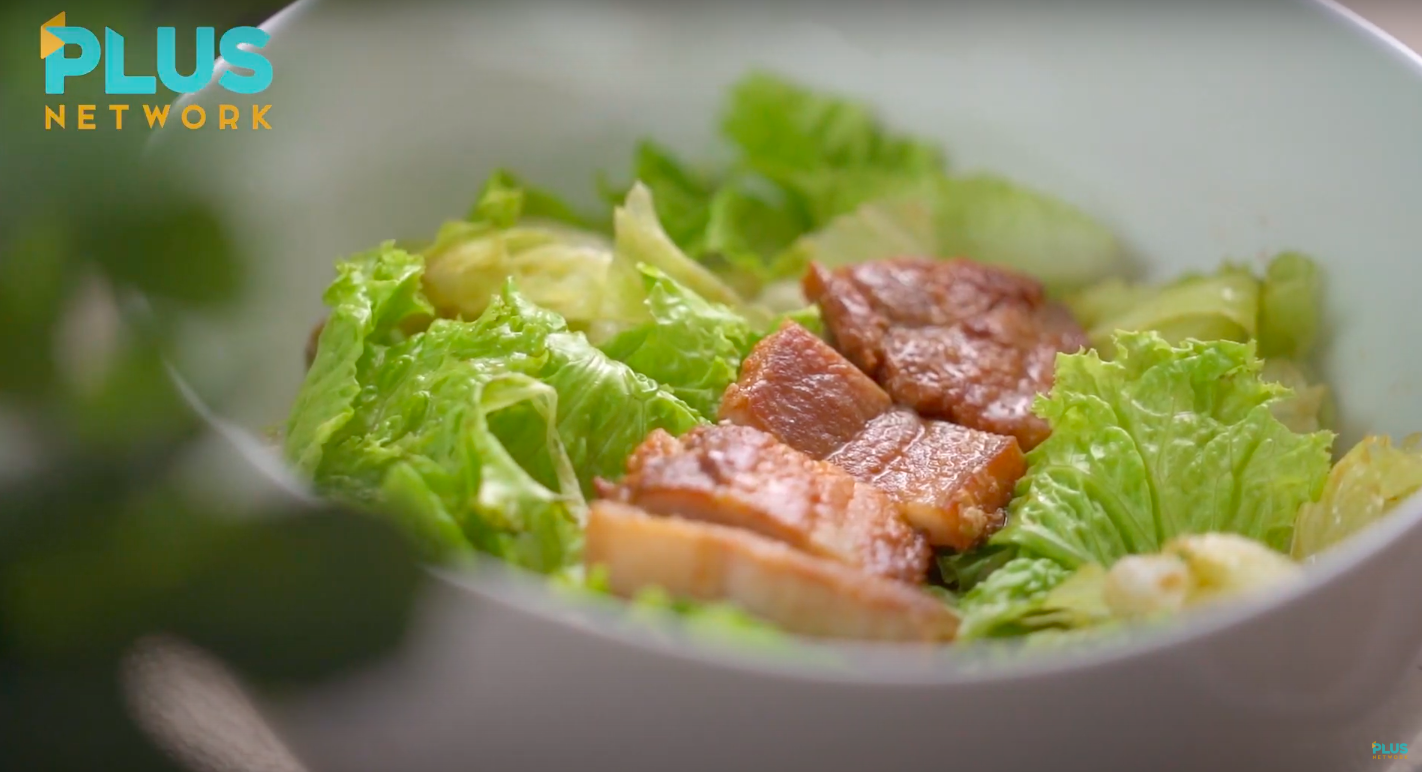 To make this diet-friendly salad, you need: 
Lettuce
Country Pork Belly
Olive Oil
Honey
Dijon Mustard
Balsamic Vinegar
Salt
Pepper
Garlic
– To start, you need to marinate the country pork belly with salt. Make sure to spread it evenly on the meat. 
– Then, place olive oil in a frying pan and heat the pan before placing the country pork belly in the pan and waiting for it cook. 
– Once the country pork belly has been cooked on one side, you can flip it over on the other side and wait for it to cook. Make sure that the meat is golden brown on both sides. 
– To prepare the vegetables, you need to cut the lettuce into four portions. This is to make sure that you can add dressing to every part of your salad. 
– You also have the option to add feta cheese, cherry tomatoes, or cucumber to add color to your salad.
– To prepare the vinaigrette, you need to put olive oil in a small saucer. Then, add three tablespoons of balsamic vinegar, dijon mustard, and a 1/2 tablespoon of honey. 
– Mix the ingredients and then add salt and pepper. Keep whisking the ingredients until the olive oil and balsamic vinegar are mixed together. 
– Then, you can cut the lechon kawali into small pieces and add it to the salad. You can also add walnuts, cherry tomatoes, and olives to your salad. 
– Then, you can garnish your salad with the vinaigrette. 
By following these simple steps, you can prepare your very own diet-friendly salad and enjoy a tasty meal even when you're on a diet. For more cooking tips, you can watch more episodes of  Beyond The Plate or visit Plus Network on Facebook, Instagram, Twitter, and YouTube.