The Philippines has a lot of cuisines from different provinces, each with its own recipes that make use of unique ingredients and are infused with aspects of their culture. One of the most beloved cuisines in the country is that of the Bicol region, which boasts many delicious dishes that are known for being spicy and for making use of coconut milk or gata. 
Laing is one of those dishes that are identified with Bicol cuisine and is among the most famous dishes not just in the region, but in the country and even abroad. According to award-winning celebrity chef Sau Del Rosario, laing is a simple dish that has a lot of nutrients, such as Vitamin A, Vitamin C, and Potassium, with coconut milk also offering health benefits. 
In an episode of Quaranchef on Plus Network, Del Rosario showed how we can prepare a simple laing dish at home and serve this beloved Bicolano dish to our families!
– To begin preparing his dish, you need to pour cooking oil into a heated pan and add chopped onions and ginger. Make sure to mix the ingredients well. 
– Before adding the taro leaves or dahon ng gabi, you need to make sure that you placed them in a basin of water overnight to make sure that the leaves are fresh. You can also place them in hot water to clean the leaves. 
– You need to make sure that the taro leaves are fresh and clean before adding them to the other ingredients. If you wish to make the leaves easier to eat, you can cut them into smaller pieces before adding them to the other ingredients.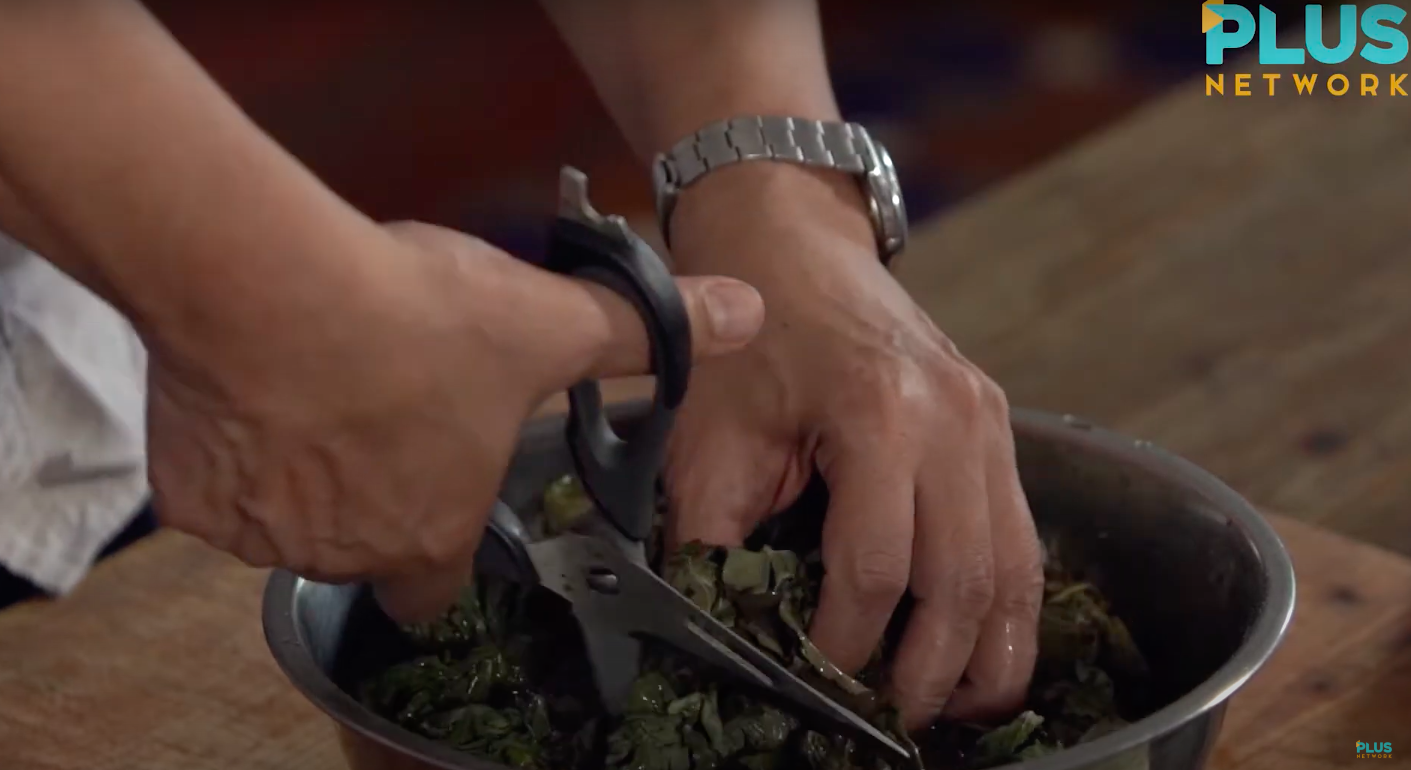 – Afterward, you can add chopped pieces of pork to the other ingredients. You may also add other meat instead of pork such as beef, chicken, or tofu according to your preference. 
– After adding the meat, you may add a bowl of coconut milk to the other ingredients. Then, add some water to the pan before mixing the ingredients for another 10-15 minutes.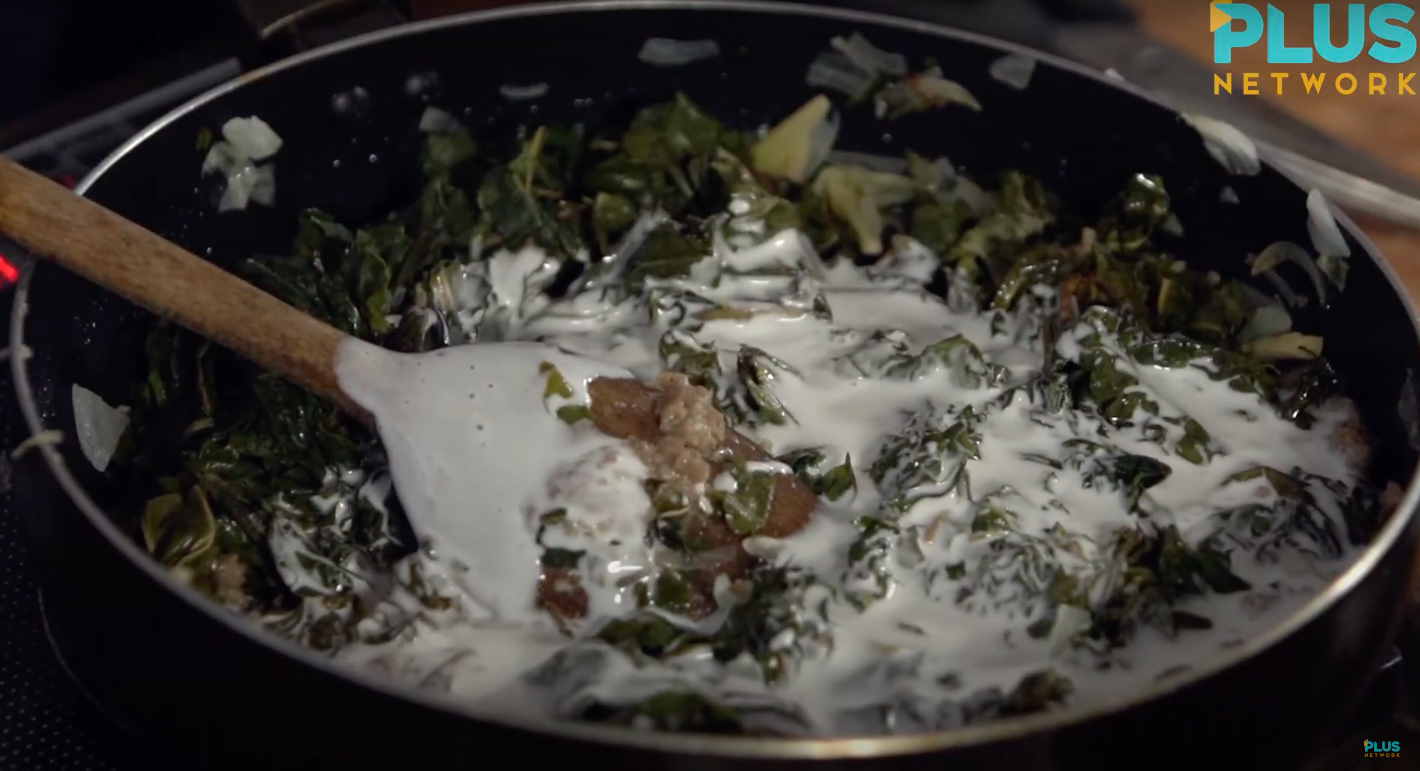 – Then, you can add pepper and chopped pieces of red chili or sili to the dish. 
– After that, you can add shrimp and some fish sauce to the other ingredients before mixing them again. 
– Place the dish on a plate before adding some garnishes like more pieces of chili to complete the recipe. Once you've done that, the laing is ready to serve!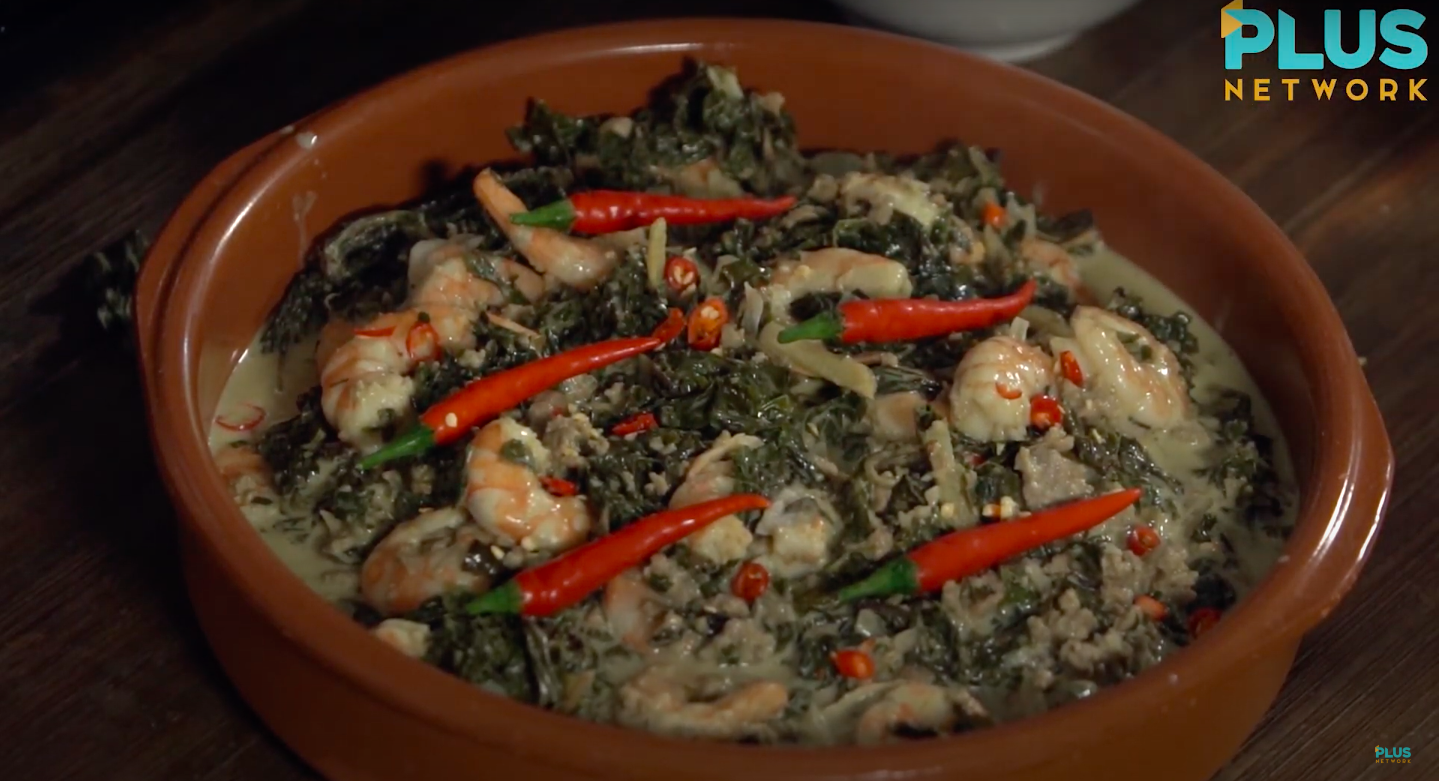 According to Del Rosario, the key to a delicious laing dish is coconut milk and adding just the right amount of chili to your dish. Once you've mastered that, you can make your very own version of the famous laing dish that is the pride of the Bicolanos! 
For more cooking tips, you can watch Quaranchef, a show hosted by Del Rosario, or visit Plus Network on Facebook, Instagram, Twitter, and YouTube.