Photo by Meghan Holmes on Unsplash
I woke up to a nightmare on the early morning of November 17 last year with the sight of my husband Steinar crawling on our apartment floor to go to the bathroom. Despite my support and a cane, this guy– who has hiked countless mountains on rugged terrains –couldn't stand, let alone walk. In shock over this surreal scene, I stood still, unable to move myself, until I heard him say "Call 911." He was rushed to the hospital and thrust into an unexpected ordeal. For the next three weeks, he endured myriad diagnostic tests (you name it, he had it) as more than a dozen specialists tried to figure out the cause of his paralysis. He suffered sleepless nights, tormented by physical pain and the anguish of uncertainty. Sleeping aids and strong painkillers hardly helped. If anything, their side effects only increased his distress.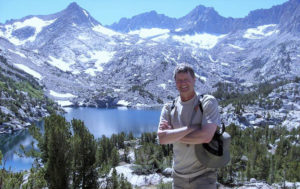 By God's grace, at the end of those three long weeks, he heard the name of that which invaded his body and our lives: Guillain-Barre Syndrome (GBS), a condition so rare only one person among 100,000 develops it.
Today Steinar undergoes physical and occupational therapies as part of his recovery. He can only walk a short distance before he gets fatigued. Sometimes he walks like a penguin, and most times, gingerly, like a child just learning to take his first steps. His neurologist reminds him to be patient with his recovery as his body has suffered so much trauma, and that on average, those afflicted with GBS takes between six months to one year to recover fully.
Recently, a friend told me, "This has to be so much for YOU too. It's not just happening to Steinar." In the book that I'm writing about my chronic battle with depression, I talk about how, for years, my husband suffered "depression fallout"—a phrase coined by Anne Sheffield, the author of How You Can Survive When They're Depressed. It refers to the emotional toll exacted upon individuals by a loved one's untreated mental disorder, who must now serve as caregivers. I wrote that their own suffering—one that should be considered as legitimate as ours—can remain unseen and unacknowledged. It is as if they're mere background extras in the drama of our despair. In truth, they are inexorably sucked into the vortex of our anguish, as they are involved with the details of our lives.
In those years, Steinar remained my emotional and spiritual rock. In those days when my depression confined me in bed all day, he took care of all the household chores. In those moments when I wanted to die, he held me close. The Lord has graciously blessed me with a man who truly loved me in sickness and in health.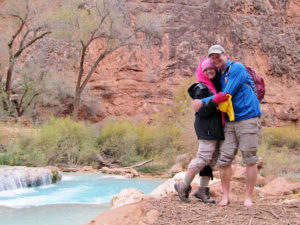 Loving my very healthy husband throughout our 18 years of marriage has always been easy. So when Steinar's GBS happened to me, as my friend put it, it provided me a chance to love him in sickness too. Soon I developed a more profound appreciation of how difficult it must have been for him to love and cherish a chronically depressed wife.
During the early part of Steinar's hospitalization, I told a friend that I didn't think I could love the love of my life more, but thought I did when he got strangely ill and became totally dependent on me. I now believe it's not that I love him more or deeper, but that my love doesn't reside just in my heart anymore. Running on adrenaline, my legs and feet were in constant motion. My arms found unexpected strength. My nose suddenly stopped being sensitive to unpleasant odors. My ears endured the sounds of his anguished prayers for sleep and reprieve from pain. My mouth chose to articulate words of encouragement instead of giving voice to my moments of unbelief. My eyes tried to express hope and hide the helplessness that at times visited my soul. My face sought to display peace and veil the anguish that filled my heart.
Sometimes life brings us to places where loving is not easy. And we learn that love is more than a noun, but a verb.  It's more than a feeling, but an action. It's more than a sentiment, but a decision.
As I write this, I do so in appreciation that my experience with GBS fallout doesn't compare to those suffering the fallout of long-term illnesses and untreated mental disorders.  Not even close, but I had glimpses. Yes, my fallout period was mercifully short, but in the midst, I didn't know when Steinar would again become the Steinar I had leaned on for years. I couldn't guess when and if I could go back to loving him in health again.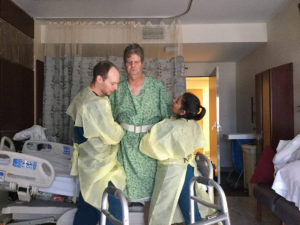 So how did I survive? And how did Steinar survive depression fallout before I received clinical intervention? How do people survive their own suffering, their fallout, when their loved ones suffer debilitating illnesses or situations that deprive them of normal lives? What do we do when loving is not easy?
First we put our oxygen masks on. We take care of ourselves first. As selfish as it sounds, our health needs priority.  For how can we care for a disabled loved one when we ourselves are incapacitated? Airplane passengers are always told: "In the unlikely event of a loss of cabin pressure, please put on your oxygen mask first before assisting others."  We can't be of help to anybody if we're unconscious.
The Lord has provided us with family and friends who have come alongside us to help us survive during Steinar's ordeal.  On different occasions, my sister-in-law, her husband, and my brother-in-law flew from out of state and granted me reprieve from caring for Steinar 24/7. Sometimes I felt guilty leaving my husband, but I needed to seize those chances when family and friends could stay with him, because accepting help from people is an integral part of caring for ourselves. I felt guilty removing myself, if only for hours, from the scene of Steinar's GBS, but I needed to give myself a break, lest I succumbed to burnout. So I went home sometimes and just slept and slept. In all those times when depression held me captive, Steinar felt free to escape with things he enjoyed doing: watching TV and surfing the Internet, biking, running. A sewing machine provided him hours of reprieve as he focused on sewing backpacking gear. He didn't allow my depression to consume his existence.
Indeed, as caregivers, we should seek to keep our loved one's disabling condition from defining our life. Of course we are always making sacrifices, we are always loving in action, but we can't let everything be about them.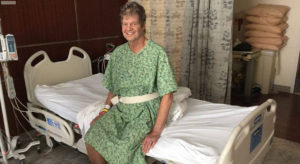 It's very important that we caregivers grant ourselves grace as we get swept in a rollercoaster of emotions — ones we wish we didn't feel. Sometimes when people expressed their admiration about me being a good wife, I wanted to tell them of the times I felt impatient and wished I could just sleep in or escape reality in a book. I remember one moment when I was taken aback that resentment made its way to my heart about fulltime caregiving. But I can't let guilt overwhelm me over a fleeting emotion. Feeling resentful or impatient doesn't make me unloving; it just means I'm human. Besides, eventually my love and compassion for Steinar crowd out the desire to escape.
The first time Steinar walked the same distance he crawled on that unforgettable morning, I wanted to cry. I remembered those early times when I'd beg the Lord to wake me and Steinar up from the nightmare of his paralysis.  Seeing him stand and walk on his own these days makes me grateful that we're out of that nightmare — one that actually gave me space to have and to hold my husband in sickness and in health.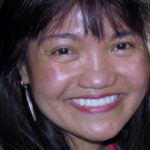 Jo Lodevico Lee lives with her husband in San Clemente, California. She continues to hope that the Lord will call them back to the Philippines. She is looking forward to Steinar's full recovery, his return to work at The JESUS Film Project, and to completing her book, Depression is a Foreign Language: My Journey Toward Joy.