"Do not be afraid. I bring you good news that will cause great joy for all the people. Today in the town of David a Savior has been born to you; he is the Messiah, the Lord. This will be a sign to you: You will find a baby wrapped in cloths and lying in a manger."

Luke 2:10-12
Part of the Christmas story we remember this season of Advent is the unexpected and majestic event of when an angel of the Lord appeared to shepherds and delivered the good news about the birth of the Savior. This was followed by their journey to Bethlehem to see with their own eyes all that the angel had told them about, and them spreading to others what they had heard and seen, as they glorified and praised God for what they just experienced.
As we hear this account over and over again, we might find ourselves asking, "So what? What is that to me?"
In those days, Israel's economy was boosted by agriculture, and with that came tending the flocks, which the shepherds did. Though this was the case, shepherds were poor and considered lower-class people in their society. They were even despised by religious Jews because their work kept them away from many religious activities.
Despite being despised, unappreciated, and looked down upon, the shepherds were chosen to be the first to hear the good news and to be the bearers of good news to others.
Before this time, we can imagine the shepherds probably feeling they were stuck in their situation, with no foreseeable hope for the future.
I remember a few years back when we were visiting a military camp in Nueva Ecija where my uncle was assigned. We spent a couple of days there with my family and it was just a wonderful and enjoyable time.
The next day, Sunday, we were all set to attend church at the camp's newly constructed chapel. Unfortunately, it rained really hard the night before. The grounds surrounding the chapel had not yet been cemented, so it was really muddy. A few of the people we knew drove their cars in only to find their vehicles stuck on the muddy road. The vehicles would need to be pulled out by a military rescue truck as soon as it was available. But until that rescue truck arrived, the owners and drivers of those vehicles were not going anywhere.
A few hours later, good news came. The rescue truck was finally on its way. I saw signs of relief and joy from the owners of the vehicles, knowing that now they can finally get their vehicles out from being stuck, and they could finally go and do the things they need to do.
In trying times, challenges, and difficult circumstances, when we are in less than ideal situations, we feel like we are stuck: We are unable to get out of where we are and move forward, and that somehow robs us of the joy of living and keeps us from getting to where God wants us to be.
The Good News, as the angel delivered to the shepherds, is God's fulfillment of His promise to send mankind its Savior, Messiah, and Lord! Because just like those vehicles that were stuck in that muddy terrain, we are also stuck in our eternal predicament. Romans 3:23 says, "For all have sinned and fall short of the glory of God." then Romans 6:23a says, "For the wages of sin is death…" We are all sinners and bound for eternal death and had no hope and no future. But then the second part of Romans 6:23 goes on to say, "…but the gift of God is eternal life in Christ Jesus our Lord"! Isn't that wonderful news that, though we were hopeless and destined for death for eternity, because of God's gift, we can now enjoy life with Him not only in the next lifetime but even in our lifetime now! John 1:12 says, "But to all who believed him and accepted him, he gave the right to become children of God."
Though we may feel stuck at certain points in our lives because of whatever challenges or testing we are facing, if we have Christ, our joy is in our Father who journeys with us and pulls us out from our difficult situations. And when the time comes for us to leave this world, we now have a foreseeable future to be with Him for eternity – because of that baby who was born in Bethlehem, in the manger, the Promised One of God who would grow up to lay down His life for us on the cross – Jesus Christ.
Our Savior, and Messiah, and Lord has come. He is our rescue, our hope, our joy.
We, like the shepherds, can certainly be joyful witnesses to what God has done, is doing, and is going to do for us in this life and for eternity. We just have to believe, and accept the Savior, Jesus, into our lives!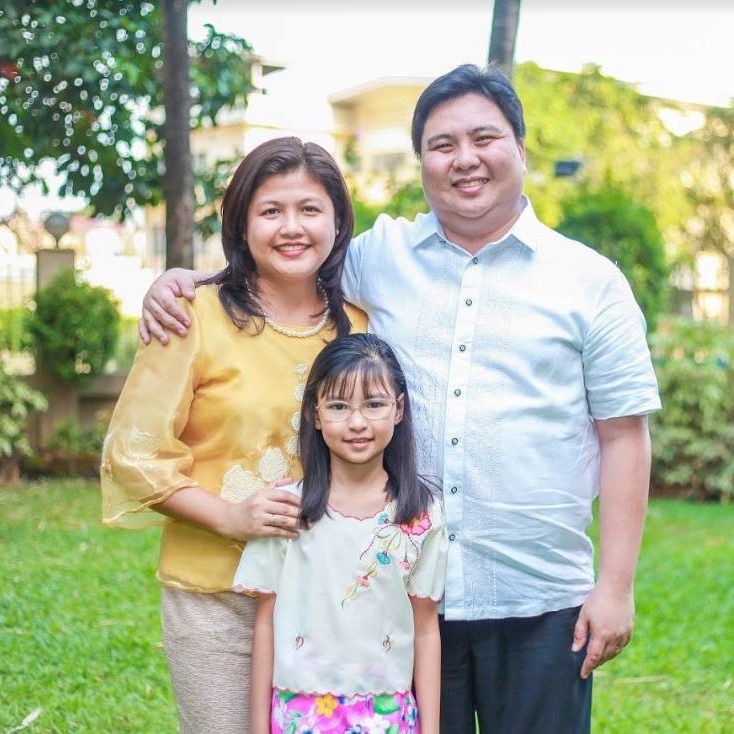 Milton Luga graduated from the International Graduate School of Leadership with a degree in MA Transformational Leadership. He is a businessman by vocation but he is also currently pastoring Christ's Commission Fellowship-Fairview.