Christmastime is the perfect opportunity to relax with family and friends and reflect on the year that has passed. Reinforcing the bond you have with the people who mean most to you through quality time reminds us of how blessed we are to have these special people in our lives. 
People usually take the time to go home and reunite with their brood, but sometimes this is not possible for those whose families live abroad, or for those whose schedules fall by the wayside and face the possibility of spending Christmas alone and away from home. What should we do then? 
Opening our doors to our friends this holiday season is not only an act of kindness; it's also the right thing to do. One might have reservations about inviting friends over for Christmas. "Would it be okay with my family?", "Will my friend be comfortable?" "What if they say no?" 
If your friend graciously turns down your invitation, that's completely fine. Keeping them in your thoughts and extending the courtesy already says a lot about how you care for them. Make sure not to pressure or badger them into saying yes, because that might put some strain on your relationship. 
But before all that, you will have to ask your family if they're comfortable with you inviting a friend over for the holidays. In the spirit of Christmas cheer, odds are that they'll be all right with you inviting a guest over – although before it even happens,  you would probably need to help settle the potential awkwardness of having a relative stranger to your family during these family get-togethers.
Introduce them to some members of your family beforehand. Share nice things about your family to your friend, and about your friend to your family. Invite them for coffee with your siblings or even for dinner with a few of your closest cousins! This way, they'll already be a little integrated into your family circle and you won't have to worry about being the only person your friend knows during the party. 
Invite them to participate if you have any special family traditions. All families have different special activities that they do during the holiday season – baking with the family, decorating the tree, hanging out or playing games after dinner. Share that experience with your friend while they spend the holidays with you. Including your friend during family holiday traditions will go a long way in making them feel at home.
Not only will you be making your friend find a home during the holidays; if everything turns out well, this will be a Christmas for all of you to remember.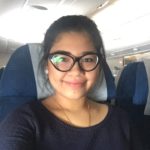 Andreiana Yuvallos is an Editorial Assistant at Familywise Asia. She loves reading, writing, theatre, and baking on the weekends.