From tantrum-throwing kids to forgetting the most important item in your list, shopping can sometimes feel like a battlefield. A solo trip might be easier; unfortunately, that's not always possible. Whether it's due to the lack of a babysitter, the incessant nagging of the children, or a simple wish to spend quality time with your family, sometimes you just have to let the kids tag along.
To make things easier, take a look at these three tips that'll make your trip bearable and even enjoyable.
It's all about strategy
Don't go to battle ill-equipped; make a list! That is, especially when grocery shopping with your children. Writing down the list of items you're going to buy will get your kids engaged and purposeful. It will give your team direction when you hunt down your needs and should also help you save time and keep them from getting bored. Plus, it will keep you from overspending on unplanned expenses.
There are resources online that can provide you with guidelines to make sure all the needs of the family are met. Outsidetheboxmom provides a free printable with the following categories that may come in handy: snacks, dairy, canned foods, meats, frozen, drinks, bakery, cereals, spices, produce, condiments, miscellaneous, cleaning, pet supplies and medicine. Of course, each household is unique when it comes to needs.
Make sure everyone is fed first before grocery shopping to lessen the risk of "hangry" moments. Never enter a grocery store hungry, especially when you're with your kids. Otherwise, you will risk encountering "hangry" tantrums or overbuying. Determine if your kids need to go for a meal beforehand or if a quick snack will do. 
Communicate the game plan
Brief your kids beforehand on the budget, what the priorities are, and what can and can't be included in the grocery cart. On the average, Philippines Statistics Authority indicates that "no less than PhP 10,481, was needed to meet both basic food and non-food needs of a family of five." Making ends meet is already a feat! But imagine the struggle when kids are pointing left and right at things that are not covered by the budget! But if they are aware of the resources and limitations beforehand, they might be more receptive when you tell them "no" in the grocery store.
Win the healthy battle!
Place a packet of crisps and an actual meal in front of a kid, and they'll probably pick the former. Save the Children states that, "The Philippines ranks 9th in the world for having the most stunted children—those too short for their age. In fact, 1 in 2 Filipino children is stunted. Stunting is caused by consistent poor nutrition, and its effects can be long-lasting. Stunting delays both body and brain development, hence it may affect children's school performance and future careers." 
Turn a simple grocery trip into a teachable moment for both parents and kids. Show the children the produce that actually goes into a healthy meal, educate them about the nutrients that are in the ingredients, and involve them in choosing the products. Having an interactive experience in the grocery store will hopefully not only keep the kids from getting bored, but educate them as well on the importance of nutrition.
Take the opportunity to turn a simple shopping trip into something more. Shopping together can help your kids value more healthful choices. They will also learn the value of money, the reality of limited resources, and the importance of budgeting. The conversation on budgeting for your groceries can be the gateway to exploring heavier topics of expenses. Hopefully, it will also teach them the value of being wise in spending and being grateful for the blessings your family enjoys. All in all, grocery shopping with kids can be daunting, but it can also be filled with fun and teachable moments. 
What are your hassle-free tips when shopping with kids? Share them below and help out your fellow moms and dads!
Sources:
https://www.eatright.org/food/nutrition/dietary-guidelines-and-myplate/why-is-my-child-always-hungry
https://outsidetheboxmom.com/working-mom-grocery-list/
https://psa.gov.ph/poverty-press-releases/nid/138411
https://www.savethechildren.org.ph/our-work/program/health-and-nutrition/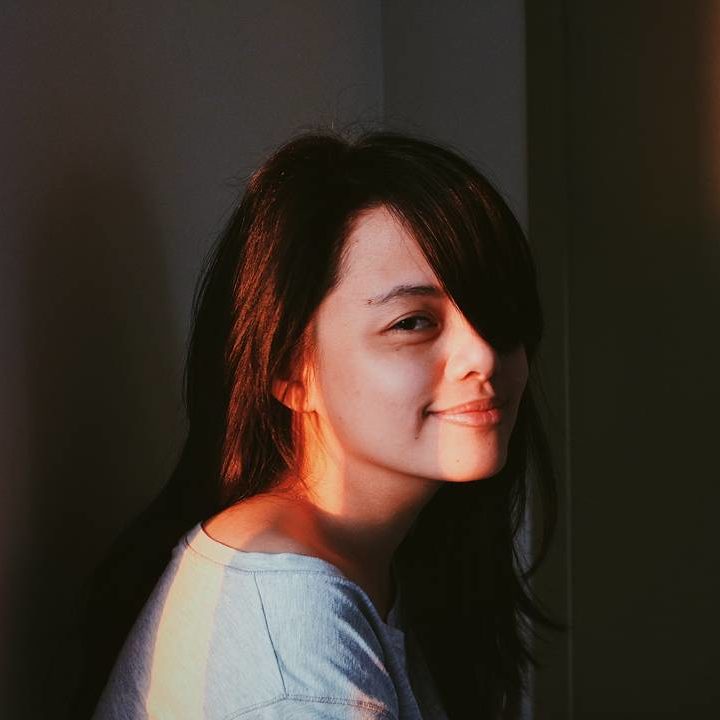 Lotie Mercado is an Editorial Assistant at Familywise Asia. She loves literature, art and films.