Many people are usually stumped when thinking what to get their dads on Father's Day. A lot of people either buy their father last-minute gifts, or go with something classic—like a watch or something related to their hobbies. Those are still great ideas, but helping your kids find a gift for dad is another story. Father's Day may still be a few weeks away, but it's always better to plan ahead. Here are some dad-friendly gift ideas you can help your kids with in preparation for Father's Day:
1.) Drawing
Something all parents are sure to love and appreciate are gifts from the heart, or in this case, from your child's hand! A drawing is a surefire way to not only exercise your child's creativity, but also show dad how much your child loves him! It could be a family drawing, a drawing of dad, or whatever their creativity can muster up. Either way, dad is sure to love it.
2.) Customized Mug
Spruce up dad's early morning breakfast routine by getting him a customized mug! You can use your child's drawing or organize a collage for dad and immortalize it by getting it printed on a coffee mug for his daily morning coffee (or tea) ritual. Seeing this mug could immensely brighten up his day and give it a great start.
3.) Customized T-shirt
Another great customized gift for dad is a t-shirt! Liven up dad's wardrobe with a sentimental gift that he's sure to appreciate. Aside from drawings or pictures, you can put a really nice quote from dad on the t-shirt so he knows that you appreciate his wisdom. You can even get matching shirts for the family too for when you spend time with each other on his special day!
4.) Letter
Though dads may typically not be the most talkative people, telling them how much you love, respect, and appreciate them is a wonderful gift. Help your kid draft a letter to dad for Father's Day. You can help them write it by helping them list down all the wonderful things dad has done for them and the family and make sure they hand it over to dad. You can also frame it and put it on his desk for an extra special touch!
5.) Day Out with Dad
If there's one thing dads are sure to appreciate, it's spending time with the people that they love the most. Help your child organize a Dad's Day Out by planning a family bonding activity. You can do something special, like have a nice dinner out or spend a day doing something adventurous. You can also keep it simple by just spending family time together by watching dad's favorite (kid-friendly) movie and enjoying each other's company.
Dads may not always be verbal with their love, but they're sure to love and treasure you and the gifts you give them by using it, or even saving them for safe keeping. With a hug or a sincere "Thank you, anak," you've done a great job of making sure dad has had a great Father's Day and your kid made a great effort with your help.
It's also important to keep in mind that at the end of the day, it's not the beautiful gifts, well-prepared meals, or other lovely things that you got him that matter. It's the love and effort you've put it to make sure that he feels the love that you have for him.
Do you have any special gift ideas you'd like to share? Help others out by letting them know in the comments below!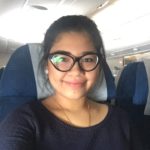 Andreiana Yuvallos is an Editorial Assistant at Familywise Asia. She loves reading, writing, theatre, and baking on the weekends.