We are always in the rush in the morning. Parents have to agree that it is pretty challenging to make breakfast for our families that are both healthy and quick. And with students now going back to school, parents also now have to prepare breakfasts for their children. 
In an episode of the new season of Teach With Joy on Plus Network, author, wife, and homeschooling mom Joy Mendoza and her children taught and showed us that it's possible! Here are three quick and healthy breakfast recipes we can do with our children:
1. Open-faced Sourdough Sandwiches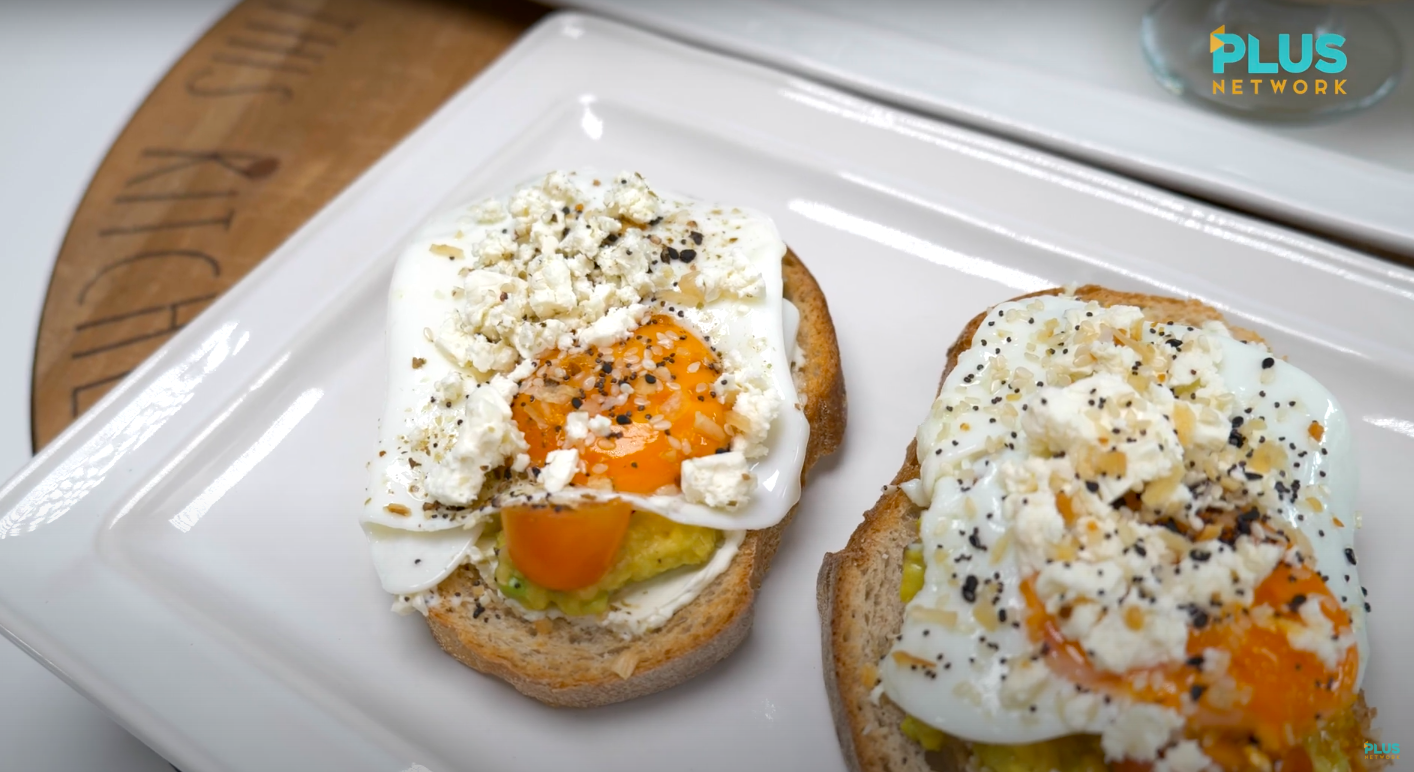 Ingredients: Slices of Sourdough, Cream Cheese, Avocados, Cherry Tomatoes, Feta Cheese,  Eggs, Olive Oil, Lemons, Salt and Pepper
Directions:
Scoop the avocados using a spoon and place them in a bowl.

Cut and squeeze lemons and mix with the avocados.

Mash the avocados and season with salt and pepper.

Add olive oil to the avocado mixture.

To assemble the sandwich, spread cream cheese over sourdough then, top the bread with the avocado mixture, sliced tomatoes, and egg.

Sprinkle the grated feta cheese on top.
2. Overnight Oats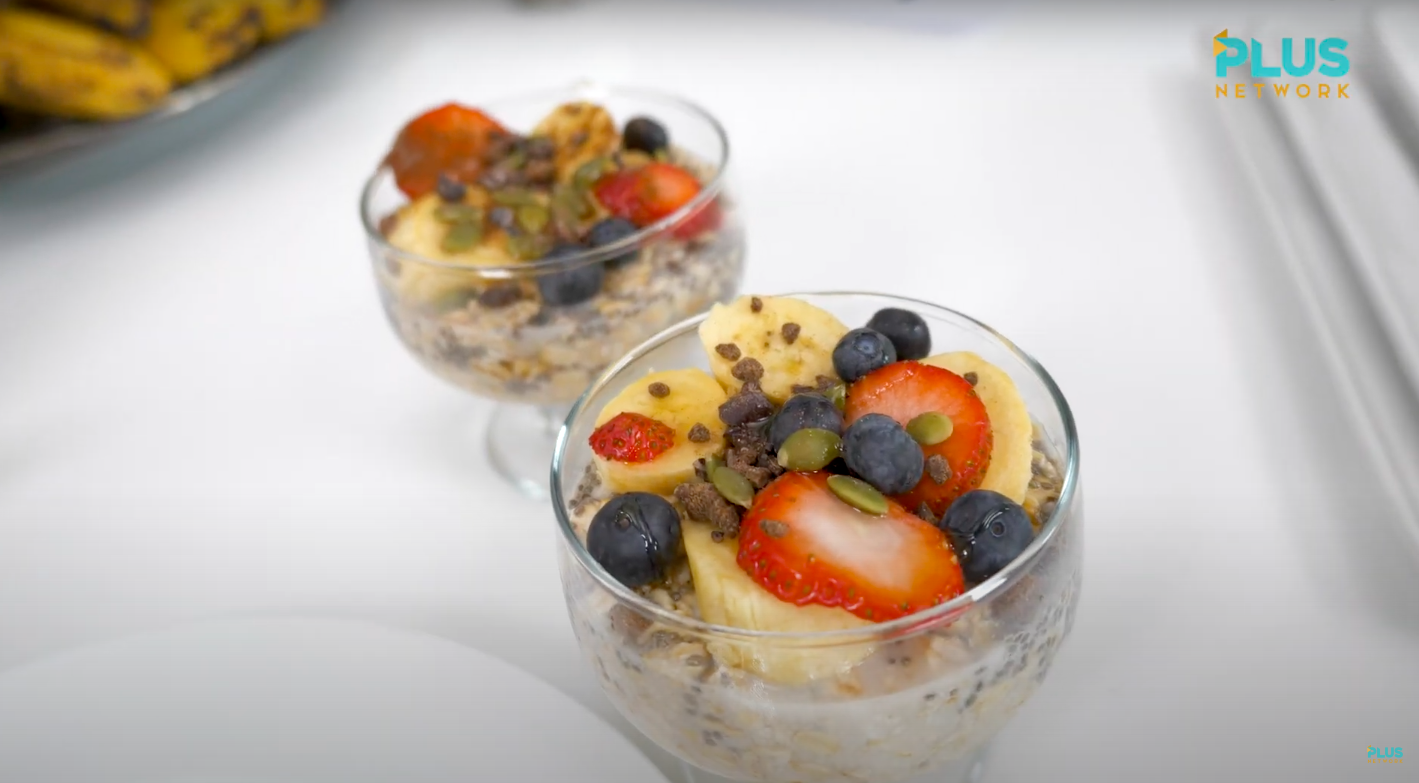 Ingredients: Uncooked Oats, Chia Seeds, Almond or regular milk, Honey, Bananas, Strawberries, Blueberries, Cacao Nibs
Directions:
In a glass or jar, put together oats and chia seeds.

Pour the milk 3/4 of the way into the glass.

Cover the glass with a lid or foil and put it inside the refrigerator overnight.

The next day, kids can put toppings they like such as strawberries, blueberries, and syrup. 
3. Breakfast Wrap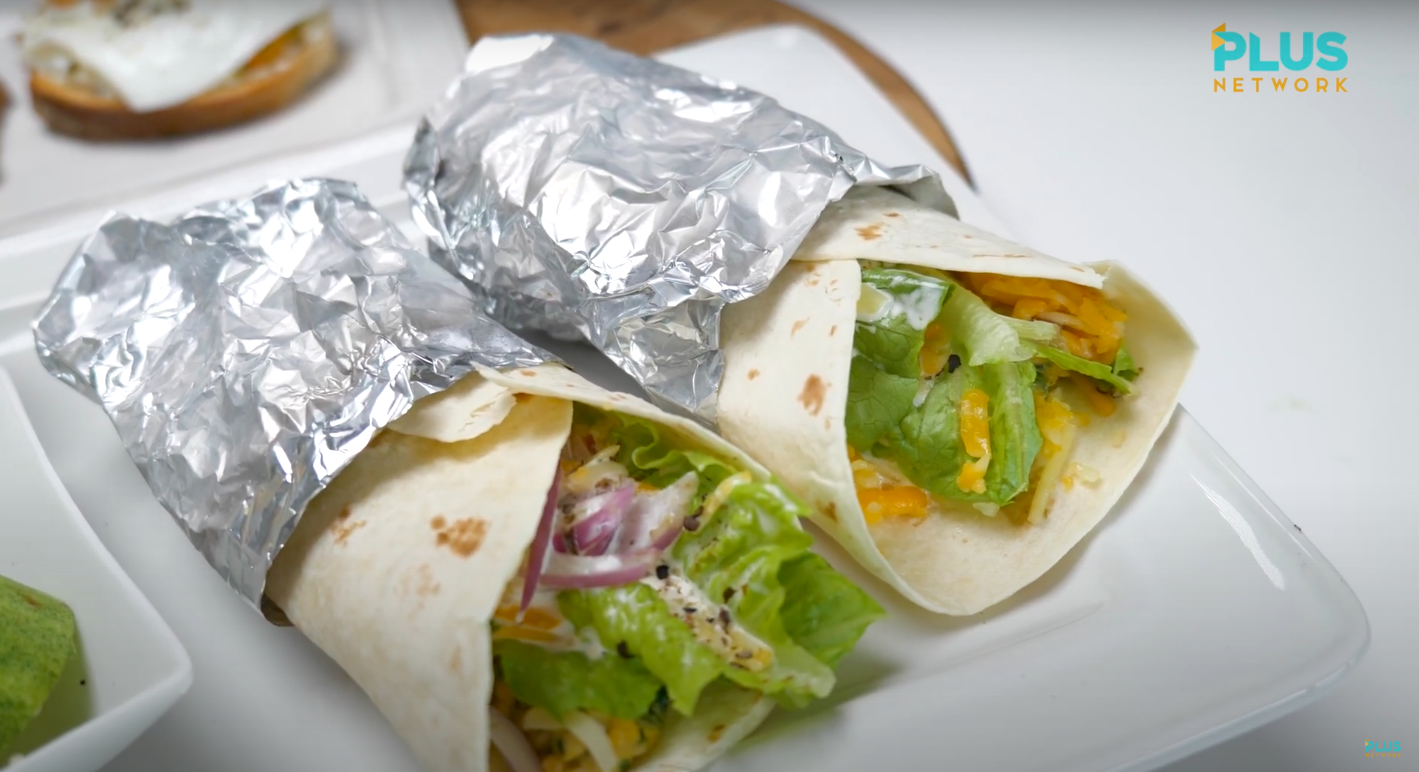 Ingredients: Six eggs, Spinach, Red Onion, Cheese, Lettuce, Tomatoes, Tortilla Wrappers, Mayonnaise, Sour Cream or Plain Yogurt, Salt and Pepper, Lemons, and Jalapeno Peppers
Directions:
Make a scrambled egg: cook spinach first on a pan with oil, followed by egg, then season with salt and pepper. (

Healthy Breakfast Tip:

Include spinach in your kids' breakfast- it doesn't have much taste but it is still healthy.)

To make the dressing, mix mayonnaise, yogurt, and lemon juice in a food blender.

To assemble the tortilla, put sliced red onions and tomatoes, then top with scrambled eggs. Drizzle the tortilla with the dressing.

Wrap the tortilla and put a foil at the bottom to easily hold it.
In closing, Mendoza gave some tips on how to make our breakfasts fun and quick:
Get your kids involved – We can ask our children to help us slice some fruits and train them how to be careful. But first, we have to demonstrate how to do it. Then, do it together. Lastly, trust them to do it on their own.
Do some prep work the night before – Recipes like overnight oats save time in the morning.
Always read the labels – Try to avoid ingredients with preservatives.
Put a variety of colors into the breakfast you prepare – Adding colorful fruits and vegetables to our meals not only gives eye candy for our kids but also gives them a broad range of nutrients. We hope that these recipes help your families in making your breakfast exciting, delicious, and healthy.
For more stories about the family, catch more episodes of Teach With Joy or follow FamilyWise Asia on Facebook, Instagram, or visit our website at www.familywiseasia.com