What does a couple do when the excitement and passion of the honeymoon stage has moved on drearily and wearily to the conflict stage and lingers there a long time—with unmet expectations and personality differences gnawing at the relationship? What would it take to move up to a whole new level of commitment, togetherness, and peaceful companionship, to keep the fire of romance burning and ignite both souls?
Whatever the case or the length of the marriage, the commitment to fulfill one's vows to love each other—for better or for worse, for richer or for poorer, in sickness and in health, until death do them part—remains a vital factor for the success or failure of the relationship.
I am a minister's wife. My husband and I have been ministering to the youth, single young adults and married couples since 1998.  
"UHF" typically stands for ultra high frequency, an electromagnetic radiation commonly used for television signals strong enough to be protected from other signals. I would like to share a few biblical principles, which I call the "UHF" of marriage, that have been relevant and helpful in my personal life and ministry. I believe that if a constant, consistent choice to practice the UHF of marriage is embraced, then binding love and a pledge to remain loyal and true to each other will not be  far behind.  
U: Choose to understand. Dictionary definitions point out that to understand is to show a sympathetic or tolerant attitude towards something, so that when two people understand one another, they both know what the other means and wants and they have an agreement. 
There are times when disagreements arise from misunderstandings. When my hubby is stressed due to ministry concerns, I have learned to practice self- control and wait until he cools down before I bring up a personal matter. I have learned to put myself in his shoes, to look deep into his soul to know what bothers him or what excites him.
On the other hand, hubby understands when I sometimes am too tired to prepare dinner after a long day in the field ministering to some lady disciples. It's food to go from our favorite restaurant then.
To love and understand how and why a partner thinks, feels and acts the way he or she does results in a win-win situation.
H: Choose to be humble.  Humility is the quality or state of not thinking that you are better than other people. It is freedom from pride or arrogance.
Greg Smalley, Vice-President of Family Ministries at Focus on the Family and author of Fight your Way to a Better Marriage, in his article, "Humility Makes a Difference in Marital Conflict," writes:
During times of conflict in marriage, our hearts close into a tight ball—similar to a roly-poly (a pillbug). And a closed heart instantly begins to manufacture selfishness, arrogance, judgment, exaggerated or faulty assumptions, stubbornness, self-importance, rigidity—qualities that damage a relationship. However, the most destructive of these qualities is pride. Conflict in marriage is rooted in a prideful, closed heart. "Pride leads to conflict" (Proverbs 13:10, NLT).
During marital conflict, husbands and wives who swallow their pride ultimately choose to value their spouse's thoughts, feelings, and needs above their own. This isn't easy and it doesn't come naturally, but it will be a turning point in times of disagreement. 
F: Choose to forgive. To forgive means to "stop feeling anger towards someone who has done  wrong; to stop blaming; to stop requiring payment." 
Every so often, we get offended—or we offend someone. Somebody falls short of our expectations; usually it is our spouse. But, oh the joy of learning to choose forgiveness over taking offense!
An old couple was asked the secret to their strong married life. They answered, "We lived in a time where when something is broken, we fixed it right away." Fix what is broken. Don't let time pass by nursing the hurt or wallowing in self pity. Choose to forgive. This I tell myself, and the more I practice forgiveness, the more it becomes a good habit. The choice always lies in my hand.
Below are some practical suggestions to keep the romance in marriage aflame, shared by a friend who wants to remain anonymous:
Treat your spouse as you did while you were dating. That way, love never grows old or stale.

Treat every day like your first day as newlyweds.

Husband, give your wife flowers or small bouquet at least once a week.

Wife, treat your husband once a week to a special "him" night.

Husband, give your wife at least one night off. Buy take-out food so she doesn't have to cook. Do your share of cleaning up around the house, at least on weekends, to show her that you care.

Husband, share in the responsibility of taking care of the kids.

Every time you look into each other's eyes, choose to see the person you met and fell in love with.

Respect each other's feelings and opinions.

Correct one another with love, understanding, and respect, not with anger or sarcasm.

Never embarrass each other in public.

Make him/her hunger for you, your touch, your body, your love.

Married life should be an adventure through life together, not a life sentence with a ball and chain.
Have a happy married life!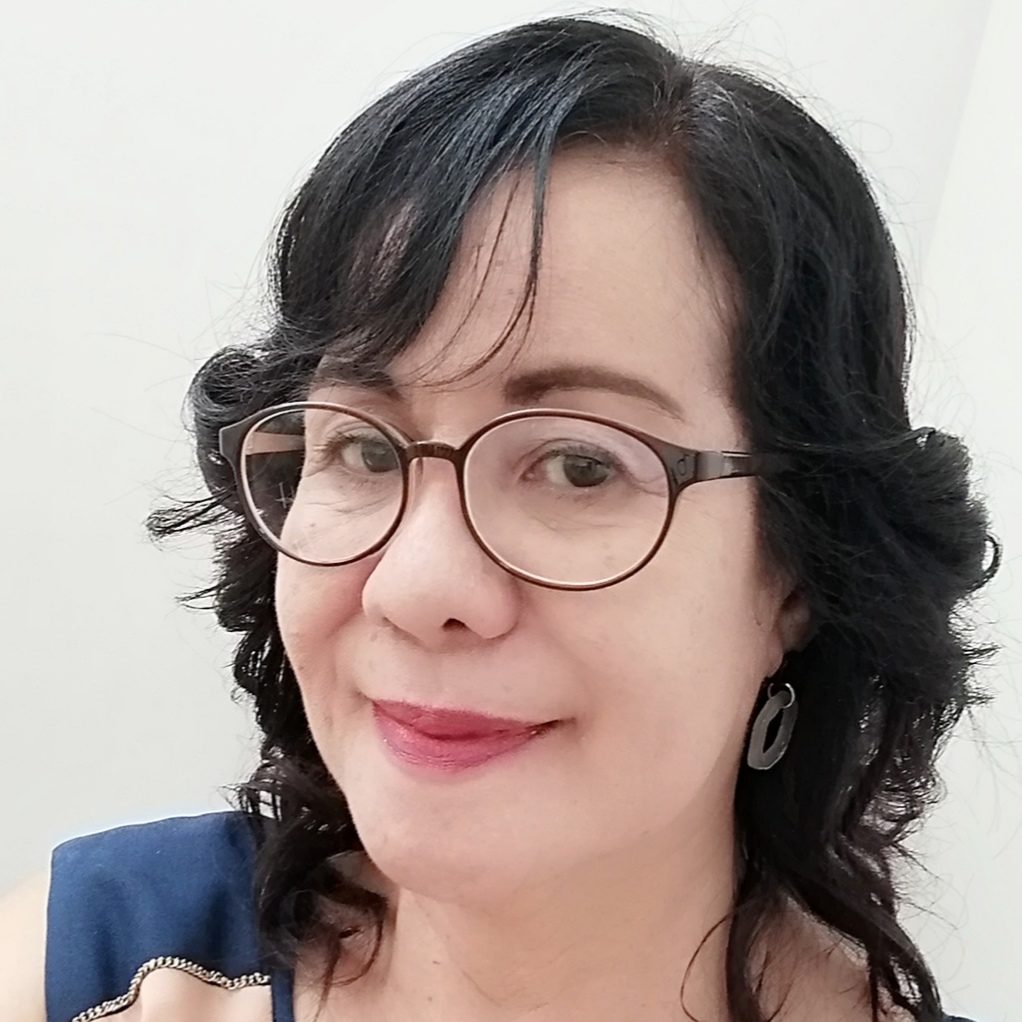 Teresita (Tess) E. Vigan and her husband, Manuel, are full-time ministers at Christ's Gospel Fellowship, in Plaridel, Bulacan. Their vision is to win souls for Christ and produce disciples from every sector of society. They have a son, Simon Oliver, 24.