When people think of Christmas, their fondest memories often include celebrating the holidays with family and friends while sharing meals and exchanging presents. With the country inching closer to normal with the decline of COVID-19 cases, families will have an opportunity to spend Christmas with their loved ones for the first time in a while. 
Since Christmas is a time for parties and get-togethers, the hosts of these gatherings may find it challenging to prepare treats for their different guests. But according to author, wife, and homeschooling mom Joy Mendoza, planning and preparing special holiday treats doesn't have to cost a lot and be difficult, as there are inexpensive and easy-to-do for your next Christmas gathering. There are many options for Christmas treats that you can prepare, such as the Hot Chocolate Bar, Christmas Tree Cupcakes, and Cheese Boards: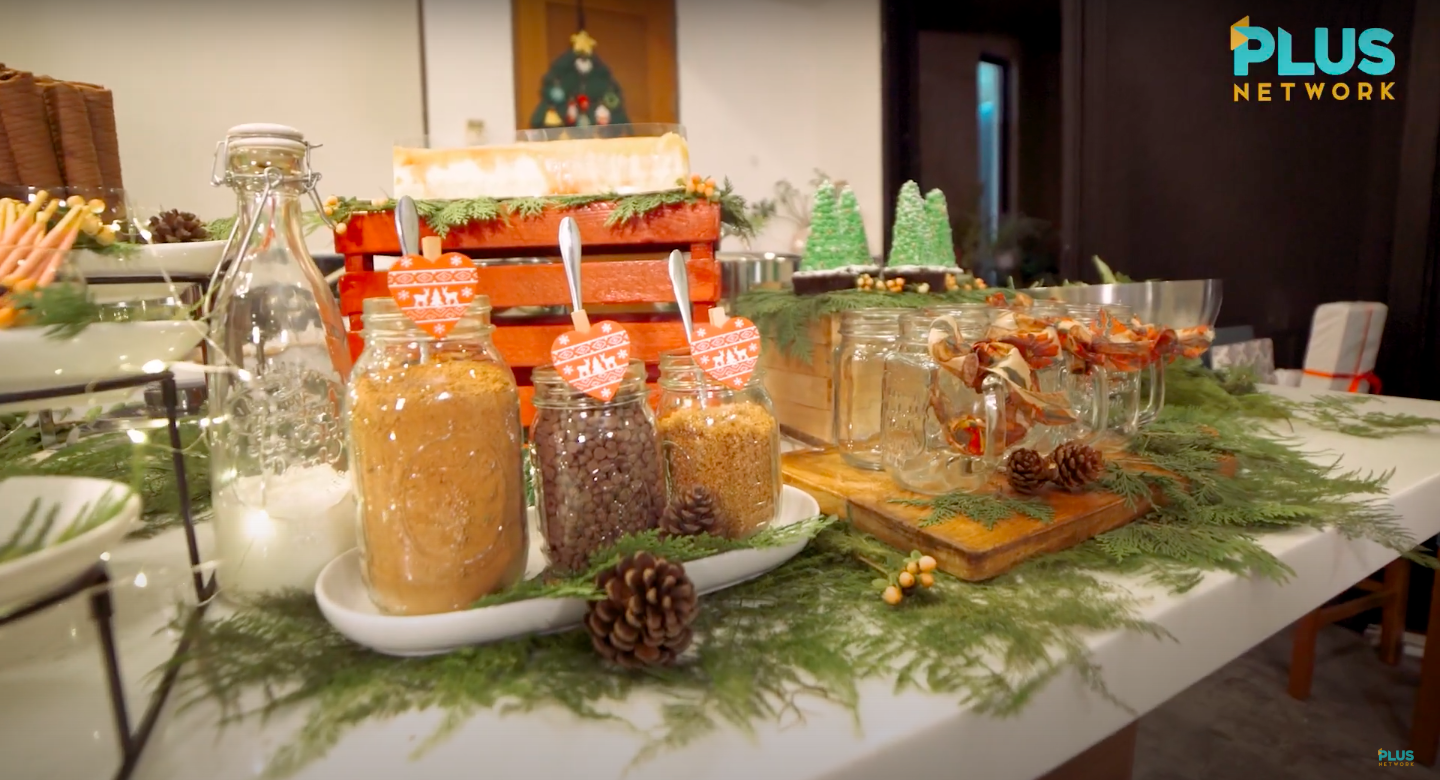 Hot Chocolate Bar
While hot chocolate or tsokolate is usually a part of Filipino Christmas gatherings, you can give your guests options for their sweet tooth by having a hot chocolate bar. This will allow guests to pick and choose the chocolate that they like. Before making the hot chocolate bar, you need to prepare cocoa powder, cinnamon, marshmallows, mini chocolate chips, peppermint candy cane, milk, brown sugar, chocolate-dipped cookie sticks, and wafer sticks. 
– To make the hot chocolate bar, you need to place the different chocolates in mason jars and containers. 
– Make sure to have cups and hot water for your guests to assemble their preferred hot chocolate bar. 
– Add twine ribbons with bright colors to make the cups stand out. You can also add risers, pine cones, and other decorations to make your hot chocolate bar stand out.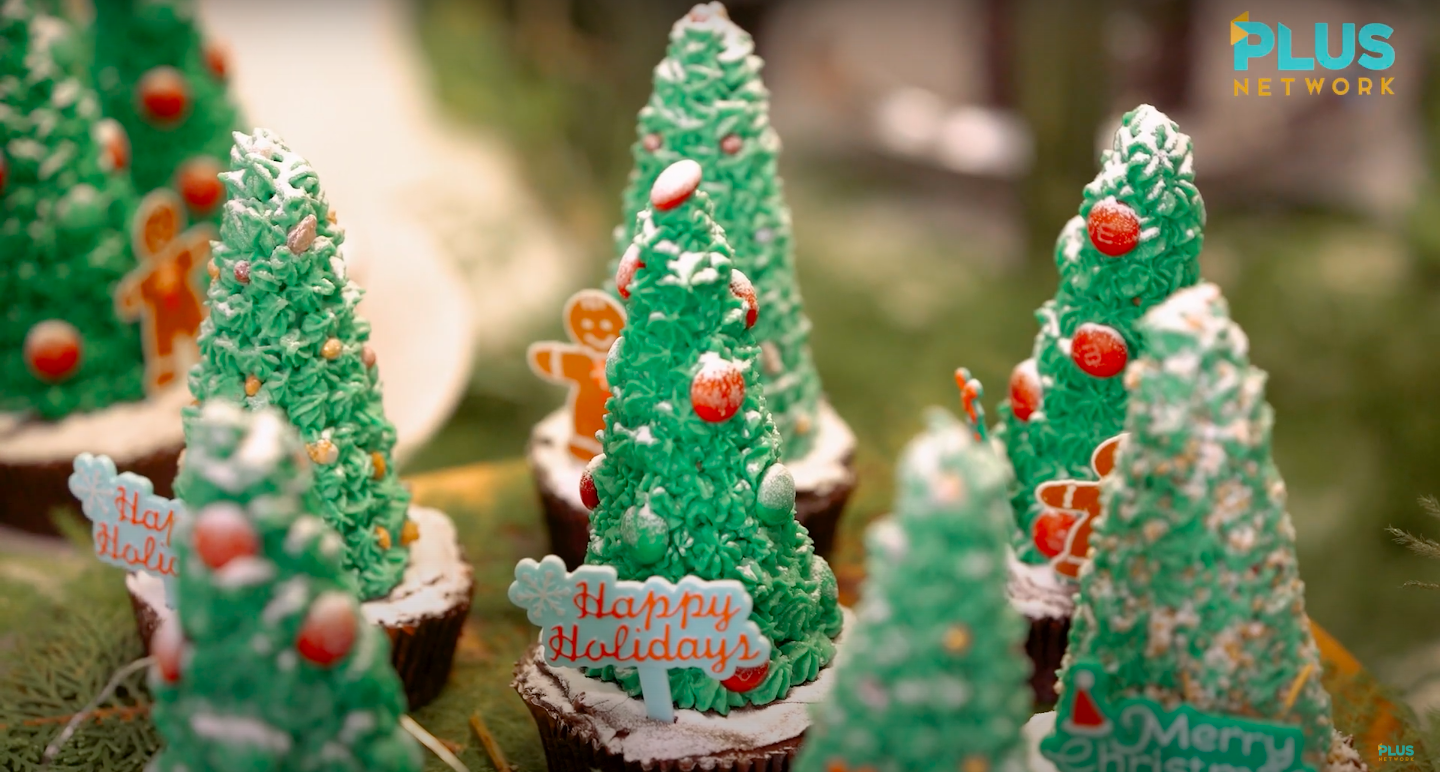 Christmas Tree Cupcakes
Another delicious treat that you can easily prepare and serve at the next Christmas gathering is Christmas tree cupcakes. According to Mendoza, it may look like a difficult treat, but it is actually simple and can be done with your friends and children. Before making this treat, you need to prepare cupcakes, waffle cones, frosting, green food coloring, red and white cake sprinkles, powdered sugar, and chocolate candies like M&Ms. You can choose to bake the cupcakes using a flavor of your choice, but you can also choose to buy ready-made cupcakes from groceries and stores. 
– To make the ganache for the cupcakes, you need to microwave 1 part bittersweet chocolate coins and 1 part all-purpose cream together for 15 seconds and let it sit for a minute or two, and stir. 
– If the mixture is still lumpy, you need to microwave it again for 15 seconds and let it sit for a minute before stirring again. Make sure that you don't microwave for 30 seconds straight or the chocolate will burn. 
– At the end, you should have a smooth, thick chocolate ganache, which will be used to fill the cupcake centers for the waffle cones. 
To make the icing that will turn the waffle cones into trees to complete your Christmas tree cupcakes, you need 227g white baking chocolate, 4 tablespoons All-Purpose Cream (339g), unsalted butter softened powdered sugar, 1 teaspoon vanilla extract, 1/2 teaspoon iodized salt, and a few drops of green gel-type food coloring. 
– To make the rest of the Christmas tree cupcake, you need to microwave the chocolate and cream together for 15 seconds and let it sit for a minute before stirring the mixture and letting it cool. 
– Then, you need to beat the butter in a  mixing bowl until it is smooth before adding the powdered sugar 1 cup at a time. 
– Afterward, you need to add the white chocolate and milk mixture and vanilla before adding another tablespoon of milk if needed. 
– Beat on the mixture at medium speed for 3-4 minutes until it becomes smooth and creamy. Then add food coloring until the mixture is the shade of green that you want. 
– Then, you put the green frosting in a piping bag and attach a star-shaped nozzle to it. 
– Take the cupcakes and put a layer of white frosting on top of it before placing and securing the waffle cone on top of it. 
– Afterward, cover the waffle cone with frosting completely and decorate it with sprinkles and chocolate candy to your liking. Sprinkle the powdered sugar to add the snow effect and complete the cupcake.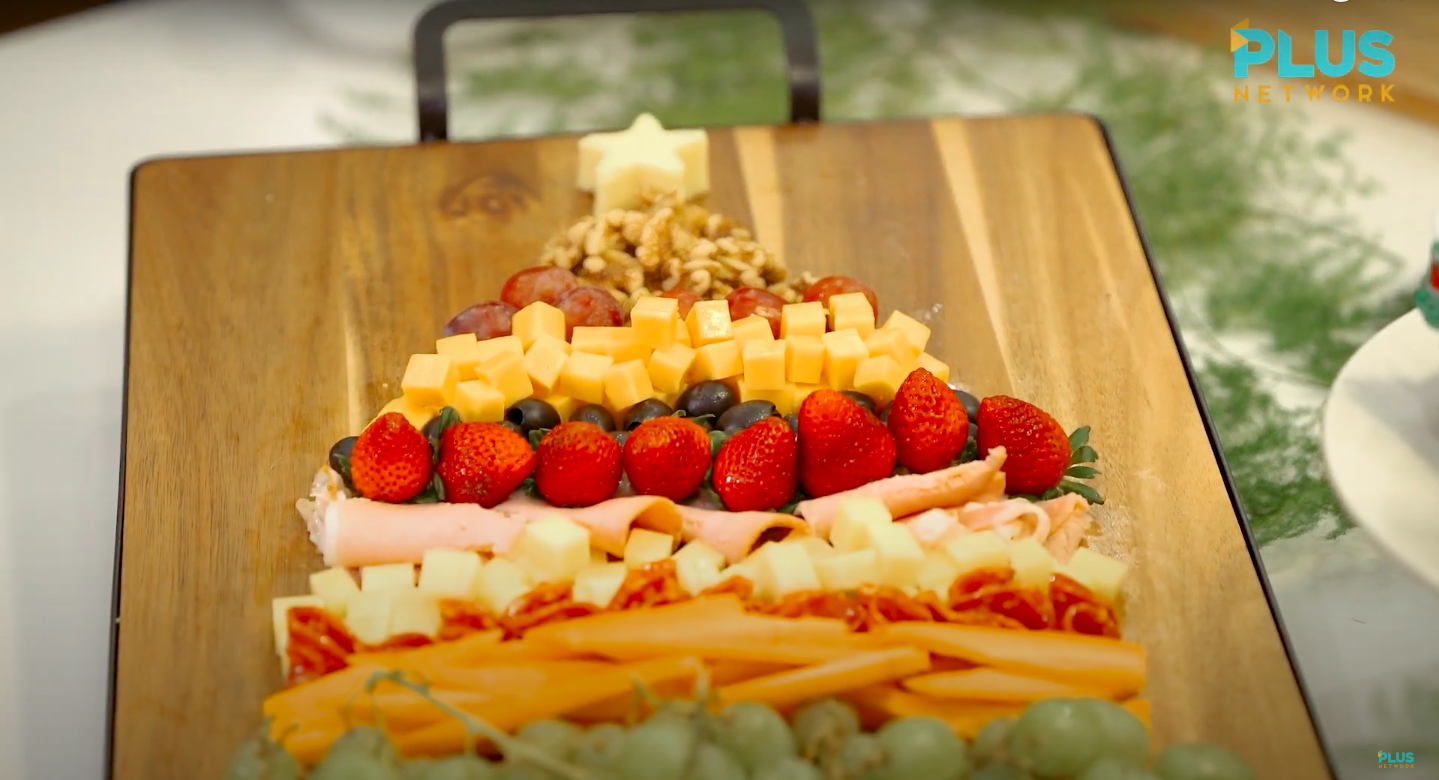 Cheese Board
Another Christmas treat that you can serve to guests at your next gathering is a cheese board, which contains layers of different items that guests can pick at. To make the cheese board, you need cheeses of different textures and bread, crackers, fruits, spreads, and garnish to give it different colors. 
There are many types of cheeses that you can choose to add to your board, such as soft (burrata, mozzarella, brie, Humboldt fog), semi-soft (stilton, Roquefort, Gorgonzola, fontina), semi-hard (manchego, swiss, provolone, comte), and hard (cheddar, parmesan, pecorino, asiago). 
Once you have picked the cheeses for your board, you can then add accompaniments which should add a pop of color to it. Among those that you can add to your cheeseboard are bread and crackers (baguette, ciabatta, breadsticks, crostini, multigrain crackers, water crackers, parmesan crisps), fresh fruits (raspberries, tangerines, pear, grapes, olives, cornichon pickles), 
dried fruits (apricots, figs), nuts (almonds, Marcona almonds, cashews), spreads (apricot spread, chutney, honey), and garnish (rosemary). Others you can add to make your board even more beautiful and colorful are carrots, cured meats, strawberries, olives, and nuts. 
Another fun activity to do during Christmas gatherings is playing games, but Mendoza suggests modifying them to ensure a safe environment, especially since we're still in the middle of a pandemic. For instance, games can be held outdoors if possible, while hosts can set up sanitation areas in your venues for your guests. Guests can also be required to wear their masks whenever they are not eating to lessen the chances of spreading germs. 
Even when everyone is excited to host Christmas gatherings and celebrations to end the year, it is still important to take precautions and be safe during the holidays. For more parenting tips, you can watch episodes of Teach with Joy or visit Plus Network on Facebook, Instagram, Twitter, and YouTube.