The championships keep on coming for the NU Lady Bulldogs. 
The NU Lady Bulldogs secured another title, this time in the Shakey's Super League. Just months after winning the UAAP Season 84 title, the Lady Bulldogs had another unbeaten run to a championship, defeating the DLSU Lady Spikers in straight sets, 25-23, 25-20, 25-19, in the Finals of the 2022 Shakey's Super League last Saturday at the Rizal Memorial Coliseum. 
Alyssa Solomon led the attack for the Lady Bulldogs, finishing with 14 points built on 10 attacks, three aces, and one block. This includes the last two points that completed NU's title run as the Lady Bulldogs were crowned as the inaugural Shakey's Super League champions. 
The Sampaloc-based squad overcame a slow start against the Lady Spikers, the same team they defeated on their way to the UAAP title last June and played without veteran Jolina Dela Cruz and starting libero Justine Jazareno. The Lady Bulldogs trailed DLSU for the majority of the first set but recovered in time to edge the Taft-based squad, 25-23. 
With the league's "All To Play" rule in effect, NU's second stringers dominated the second set, with rookie Myrtle Escanlar and Vange Alinsug leading the way, before La Salle's starters mounted a comeback late in the set. The Lady Spikers managed to cut their deficit, which was as high as 16-5, down to just three, 23-20, only to fall short.  
DLSU also held the lead in the third set, 17-15, before the Lady Bulldogs responded courtesy of reigning UAAP Finals MVP Princess Robles and UAAP Best Setter Camille Lamina to eventually take the set, with Solomon fittingly putting the finishing touches on another impressive campaign for the Lady Bulldogs, who have now won 25 consecutive matches this year.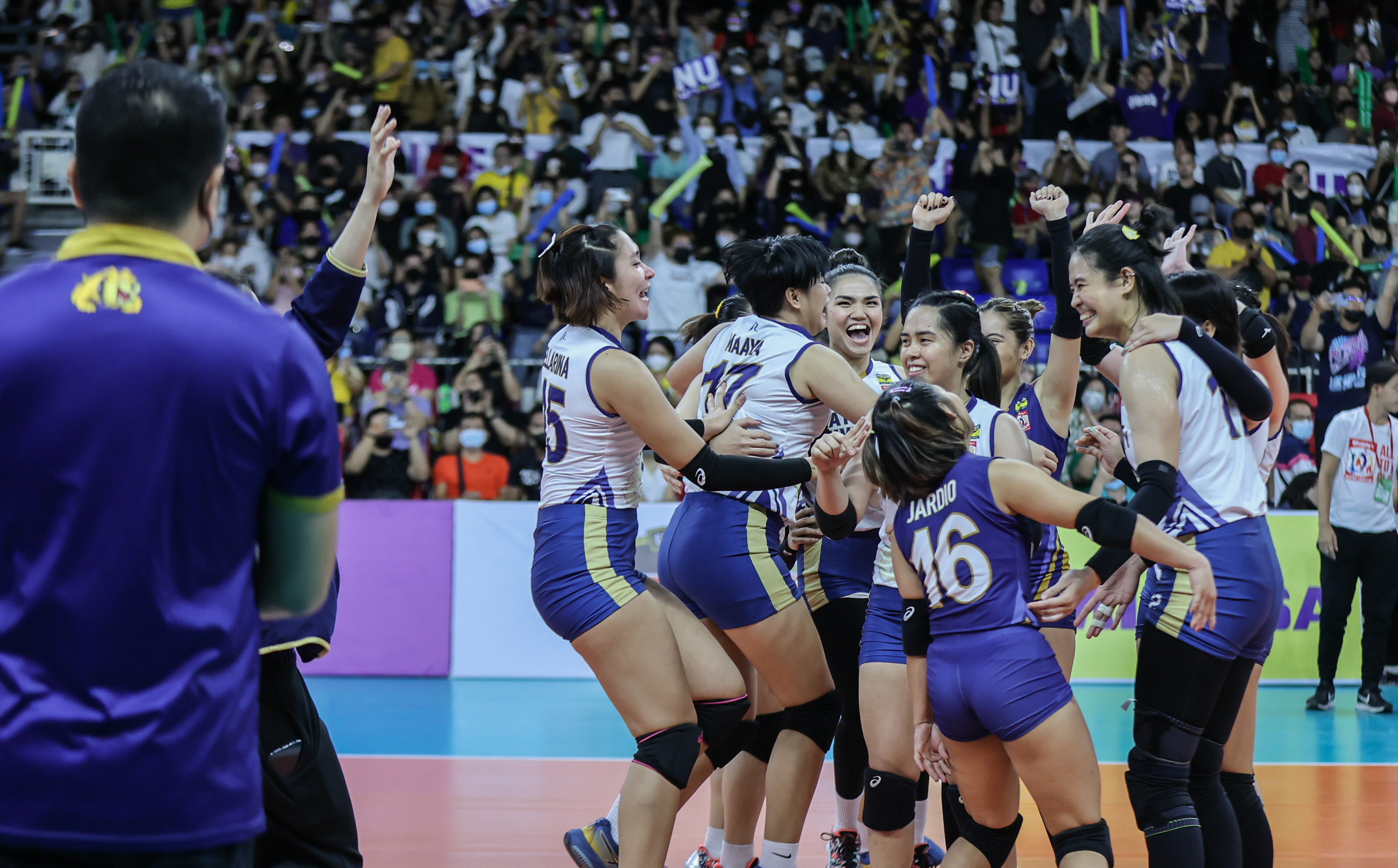 Aside from being the MVP of the Match, Solomon was also named the MVP of the tournament and the Best Opposite Spiker. DLSU's Thea Gagate and Angel Canino were named as the 1st Best Middle Blocker and 1st Best Outside Spiker, respectively, while Lady Bulldogs Sheena Toring and Bella Belen were awarded as the 2nd Best Middle Blocker and 2nd Best Outside Spiker, respectively. 
Louie Romero, who helped the Adamson Lady Falcons to a third place finish, was named as the tournament's Best Setter while Bernadette Pepito of the fourth place UST Golden Tigresses was named as the Best Libero, completing the Shakey's Super League's Super Team.
For more about the Shakey's Super League, follow Plus Network on its different platforms on Facebook, Instagram, YouTube, TikTok, or the Shakey's Super League pages on Facebook, Twitter, or Instagram.