Photo by Dvir Adler on Unsplash
With the help of psychologist and Christian counselor Lillian Ng Gui, we have sought to essential questions parents have about depression and identified factors which contribute or trigger depression. But what can parents do when a child shows signs of depression? Are there ways to prevent it from worsening? Is there hope for the child to be better? Join us as we wrap up our interview with Ms. Lillian Ng Gui on depression, particularly on what to do when a family member shows signs of depression.
As a psychologist and Christian counselor, Lillian Ng Gui says, "I do not fix lives; I provide a safe space for people to explore their own life issues and find a solution on their own. (This is what empowerment is all about!) In my daily conversations with other people, I try to offer them another way of viewing the world clearly and their place in it as beloved children of God who are still struggling to figure out the best way to move forward."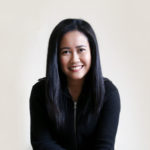 Almira Manduriao does content marketing by profession, works with nonprofits and social enterprises to strengthen their cause, and advocates for the protection of women & children in the country. She travels to collect local paintings, eat whatever's on the menu, and get lost in crowded train stations.