"Imposible talagang pinayagan ito lahat mangyari ni God for nothing," said Gia as we were talking, one Sunday afternoon in the hospital where she was struggling with excessive blood loss, kidney dysfunction, severe body pains and more, because of Lupus. After being in remission for 8 years, her sickness started manifesting again on December 2018 and on the second week of January 2019, she had to be confined. After being in the hospital for a month, Gia went home to the Lord after two cardiac arrests on the night of February 15, 2019.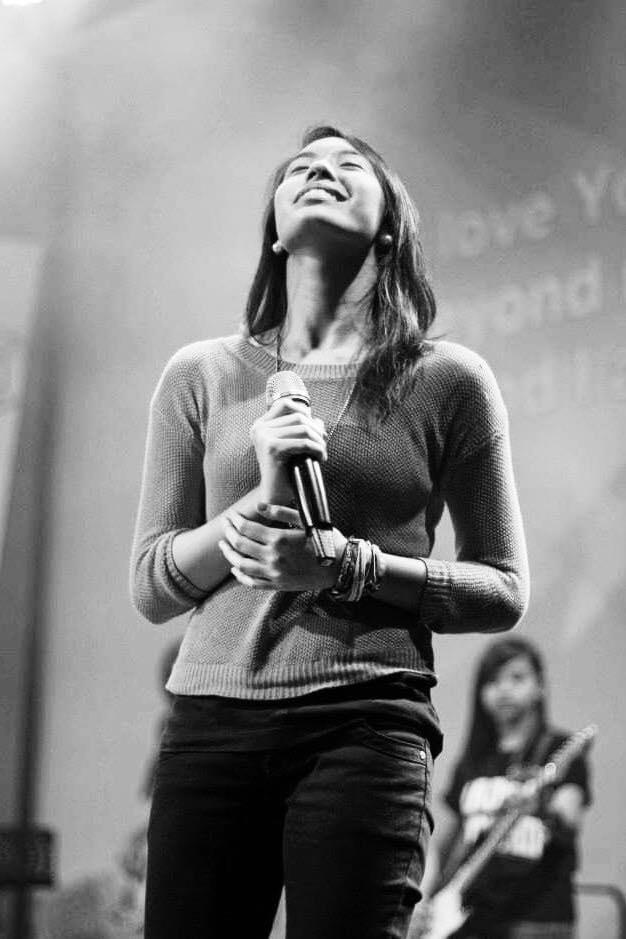 She was only 14 years old when she was first diagnosed with Systemic Lupus Erythematosus. Before then, Gia was a student leader, theatre performer, singer, dancer and a consistent honor student. After her diagnosis and confinement, she was forced to stop these passions including school. At that moment when the world seemingly took everything that she loved, she found Jesus. One of her best friends, Paula, invited her to church – Victory Fort. Despite growing up in a religious household, this was the only time in her life when she encountered a powerful yet personal and loving Father who purposefully created her, unconditionally loved her, and paid for her sins, guilt and shame on the cross through Jesus Christ. She knew at that moment that all the love, affirmation and satisfaction she was looking for was fully met in her Savior.
From then on, Gia lived her life for Christ. As she recovered from lupus, she used her voice to join the music team in church and lead people in worship. She started leading Bible study groups of young women wanting to grow in their faith; and she was the reason why many of her friends found the love of Christ. Her heart broke for students and nations all over the world who have not met Jesus. She resolved to be a missionary someday to reach out to these people. This was her God-given calling and she looked forward to fulfilling all of these in her lifetime.
Gia had a long list of around a hundred countries that she prayed for every single day, which included Nepal (one of the countries she visited in a short-term mission trip), Syria, China and of course, the Philippines. She made it a point to spend her Friday nights with high school and college students in order to talk to them about Jesus. Every Christmas, she would write handwritten letters to appreciate and honor her friends through words. From time to time, she would also go back to her college (the College of Business Administration) to visit the guards and vendors whom she befriended during her days in UP Diliman. The love, compassion and kindness that she showed so many naturally overflowed from the love that she freely and fully received from Jesus. Gia would always say that Jesus gave us everything we will ever need and ask for, including eternal life, and that is precisely why we can live out a life to give back that goodness and grace to the people around us.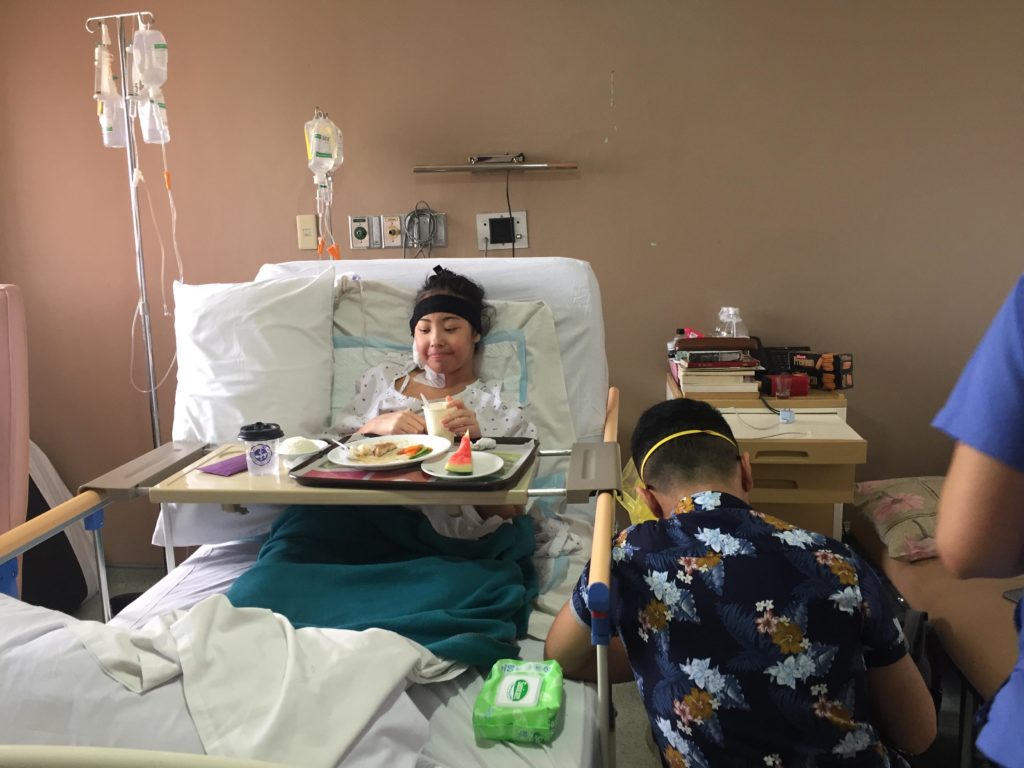 Her Lupus started manifesting again on December 2018, so she eventually had to be confined the following January. Because of her condition, she was not allowed visitors except for her mother, who lovingly took care of her for one month in the hospital, brothers, father, Red, her boyfriend and myself. We were in the hospital almost everyday which is why I witnessed Gia's suffering. She was unable to walk, talk and was even blind during her last days. She couldn't see her friends because of her condition. However, even if days were scarce when she could have prolonged conversations, whenever she could speak, she would only talk of God's love, faithfulness and promises in her life. Whenever I would play worship songs in her hospital room, she would try her best to open her mouth even just to whisper the lyrics in praise to her Jesus. Everytime Red, her boyfriend, and I would pray for her, she would say "Amen" repeatedly with such conviction, despite her struggled breaths.
It is truly incomprehensible that a woman who experienced severe sickness  and who had all the reasons to doubt, only had faith in her God, down to her very last breath. I held her hand as she said her last words which included "ministry," "missions," "church," "Kingdom of God" and "promises." Even down to her last minutes, Jesus was the overflow of her heart. As Gia said in one of the articles she wrote on December 2018, when her lupus was escalating, "… whether our prayers are answered in the way we expect or not, God's faithfulness is never nullified. Because it is not what we get from God that keeps us going — it is that we get God Himself." More than any blessing that God could give her, she loved God Himself and His presence in her life was always more than enough.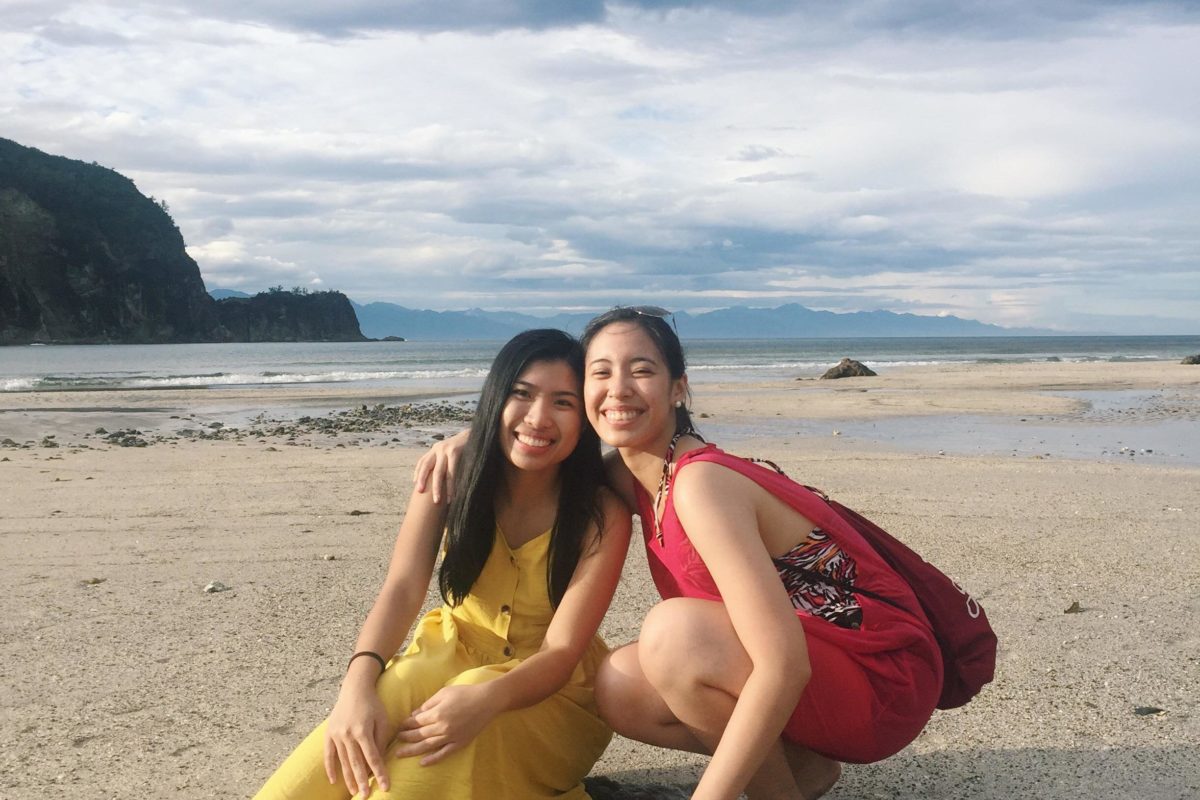 Gia made such a positive impact in such a short span of time. It is evident how many lives she touched from people of all ages, cultures and groups. I have received an overwhelming number of messages from strangers and friends asking me about her faith and her Jesus; telling me how amazed they are at the strength she exemplified even amidst such deep pain; and thanking Gia for inspiring them by being an example of a true follower of Christ. Even during the wake, where hundreds of people came everyday, her friends from different walks of life would approach me, telling me stories of how Gia encouraged them, invited them to know Christ and loved them just as they are.
She was only 23 years old when she passed away and yet, Gia lived a full life because of Jesus. His words in John 10:10 were, "I have come that they may have life and have it to the full." This fullness is never marked by the number of years that we lived, or even how ideal the circumstances in our lives were. It is when we find ourselves fully in the love of Jesus, and realize the beauty of our identity as sons and daughters of the living God that we reach a completeness that this world can never offer. It was a grace freely and fully given to us when He died for our sins, guilt and shame on the cross so that we can have the gift of paradise, forever. Just like Gia, we can experience the power of having a relationship with Him too should we choose to receive it in our hearts.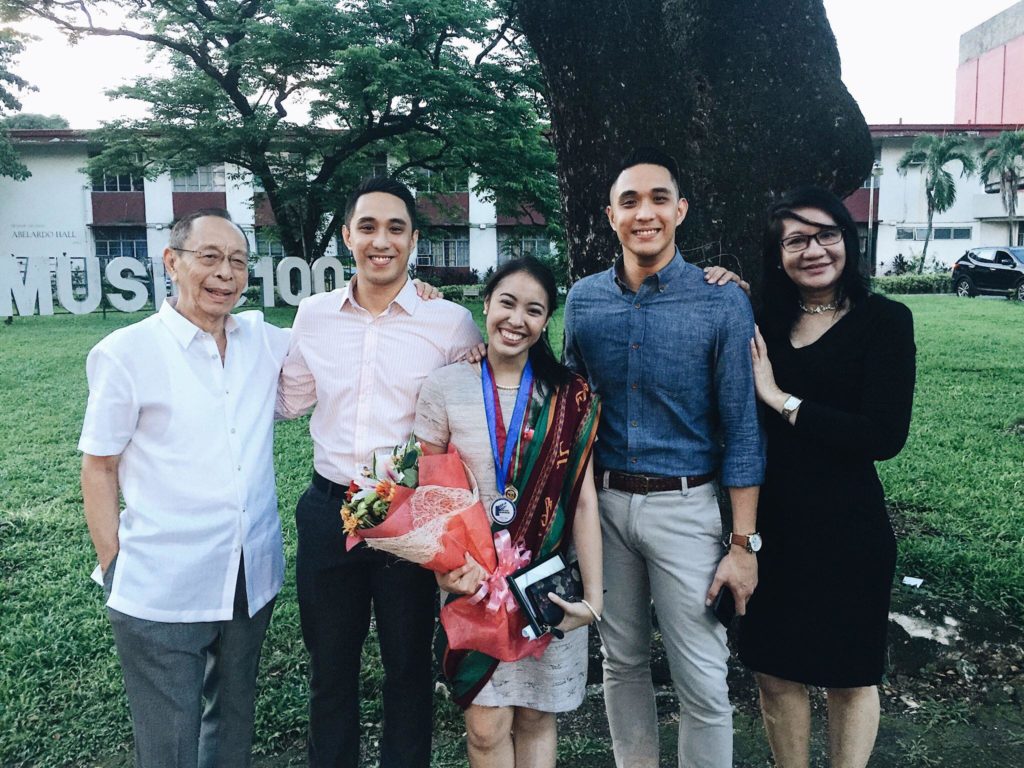 This world is truly filled with suffering and pain, but amidst such deep affliction is an eternal hope and love because of our Father. This earth is not our home, anyway. Gia had always known that she was just passing by here. The suffering that she experienced never compared to the glory that she is enjoying now in heaven. She would always tell me in our conversations, "Faith, I am so excited to be with Jesus, to just worship Him forever!" I won't ever be able to imagine the joy that she has now until I get there myself. While our prayers weren't answered in a way that we asked for, Gia still received her complete and perfect healing. She is now with her Savior, the Jesus who carried, sustained and loved her throughout. She is now conversing, worshiping, and spending time with Him face to face. That is the greatest promise fulfilled, greater than any gift that she was never able to experience here on earth.
This is the hope and love that we are created for.
I pray that Gia's story inspired all of you on how powerful faith in Jesus can be.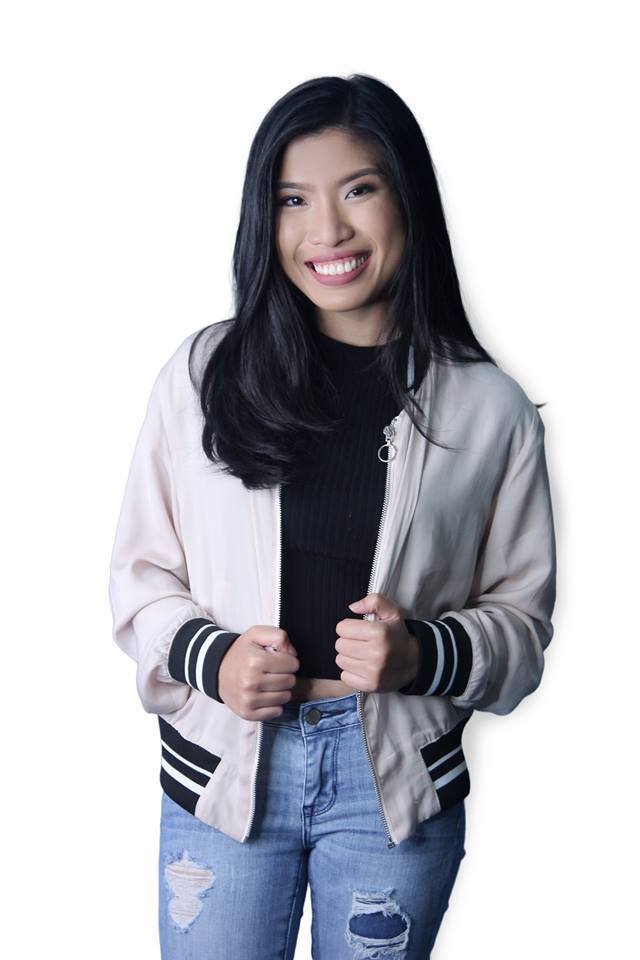 Faith Valle is Gia's best friend and sister in Christ. She is a BS Business Economics Graduate from UP Diliman and aspires to be an economist and humanitarian one day. She believes in changing the world through the gospel and the love of Jesus and considers that to be her main purpose in life.