Are you looking for a fancy but easy-to-make dish to serve for Noche Buena? If you're a fan of chicken and pasta, this one-pan Chicken Parmigiana recipe is just for you! 
Surprisingly, this dish is just an international variation made from an old traditional Italian recipe. It is originally made with thinly sliced, floured, and fried eggplant layered with tomato sauce and mozzarella. You might be wondering why we call it "parmigiana" when it's usually made with mozzarella cheese. One theory suggests that it is named after the city of Parma in Northern Italy. 
In an episode of Beyond the Plate on Plus Network, celebrity chef Alyana Asistio shared how to make this 5-star quality pasta dish that's perfect for the holiday season!
Chicken Parmigiana
Ingredients: Oil, Butter, Flour, Garlic Powder, Salt, Pepper, Chicken Breasts, Garlic, Pasta of your choice, Basil Leaves, Tomatoes
Directions:
1. Add the oil to a heated pan.
2. Mix the breading by combining flour, garlic powder, salt, and pepper.
(Note: You can add chili flakes and minced garlic to the breading mix.)
3. Cover the chicken breasts with the breading mix. 
(Note: You can dip the chicken in egg and milk, too.)
4. Fry the chicken until golden brown. Then, set aside.
5. In the same pan, add butter and garlic.
6. Put the pasta noodles in the pan. 
(Note: You can use any pasta you like.)
7. Toss the pasta to cover with butter and season with salt and pepper.
8. Set aside the pasta.
9. In the same pan, roast chopped white onions and julienne-cut basil leaves.
10. Put tomatoes in the pan and season with salt and pepper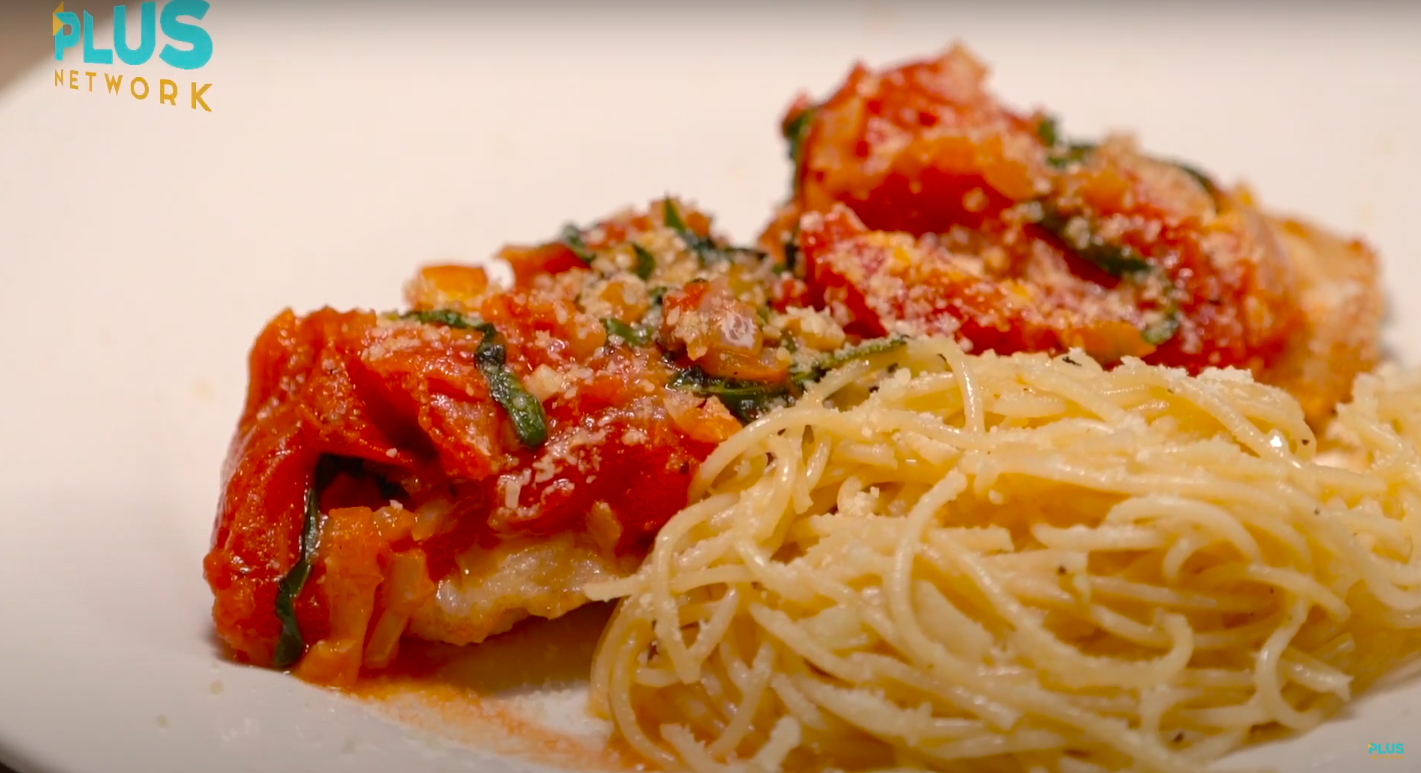 Plating: Twirl pasta with a serving fork and place two swirls on a plate. Put the chicken on the side of the pasta and top it with the tomato sauce and cheese of your choice. (In this recipe, Chef Alyanna used her favorite: parmesan cheese)
For more stories about the family, catch more episodes of Beyond the Plate or follow FamilyWise Asia on Facebook, Instagram, or visit our website.