It was 20 years ago when I realized the need to trust God and His Word and abandon all my fears and worries through prayer. It was the day my husband and I found out about our first pregnancy.
As a careful planner with strength in administration, it was unimaginable for me not to know the future especially as there was another life at stake. But God, in His mercy and grace, taught me about trust and reliance in Him through parenting. I also learned the importance of having prayer partners and surrounding myself with praying friends and mentors as we raised our three daughters. From the start, we prayed using Scripture over our children. I journaled each prayer. This helped me see how God is at work and continues to work, not only in the lives of my children, but also in my relationship with Him. He is the best example of a praying parent.
Along the way, after 20 years and three daughters, the list of what we prayed for our children focused on these prayer points:
Favor. I gave birth to our two oldest daughters while we were helping plant a church. We prayed for favor from the Lord as we interacted with people from a different language and culture.
As my children grew, their circle also grew. We started praying for God's favor from tummy to toddler years, but we realized the need to also pray for favor from other people. We prayed for their playmates plus their parents and families. We also prayed for teachers and our own families and relatives. It was important for us to hold on to the Word of God as we prayed.
"Let your work be shown to your servants, and your glorious power to their children. Let the favor of the Lord our God be upon us, and establish the work of our hands upon us; yes, establish the work of our hands!" Psalms 90:16-17 ESV
Protection. We realized that the era our children was in is very different from ours. The proliferation of pressing issues through gadgets, games, social media was all over the place! Aside from building our children's learning from the home using books, art, music, we started praying for protection for our children from early exposure to issues that are not age appropriate.
Psalm 91 became our favorite prayer of protection. "He who dwells in the shelter of the Most High will abide in the shadow of the Almighty. I will say to the Lord, 'My refuge and my fortress, my God, in whom I trust.'" (vv. 1-2, ESV)
Physical, emotional or verbal abuse is real and is rampant. It may not be happening at home, but it can happen outside the home. It is important to teach children to pray God's Word whenever they feel threatened or insecure. When this happens, it is our family rule to either tell the parent who is present right away or scream, push, and run to the nearest authority or adult.
Courage. Some children are more introverted than others. It doesn't mean that the outspoken ones are more courageous, though. Courage in the Lord became our family theme as the girls reached their tweens or pre-teen years. It is important to know the seasons in advance so we can pray and guide our children.
By age 10, I closely discipled my daughters using the book of Esther. To make it cool and fun, we called it Esther Club. We enjoyed learning about Esther and how God prepared each one of us "for such a time as this." We also loved the practical things we learned during that season.
Wisdom. My husband grew up reading a chapter of Proverbs for each day. He could easily quote wise words from the book and it has helped guide him in practical ways. We decided to practice this "Proverbs a day" reading with the girls.
Even now, we ask each other questions like, "What does the proverb say about handling correction?" And a reply like, "Listen to advice and accept instruction, that you may gain wisdom in the future." (Proverbs 19:20 ESV)
Mercy. They say that children are merciless when they criticize their playmates. Others call it honesty, but we need to teach our children the importance of words and encouragement right from the start. My children are not perfect, but the three of them learned how to counter negative words early in their lives.
First, we ask them to be in prayer at all times. Next, we ask them to encourage and pray for the person. Most of the time, it worked! Their friends who usually say mean things are the ones needing the most love and understanding. Our second daughter even started a care ministry when she was in elementary until now in high school without knowing it. We always ask them to focus back on who God is. Mercy and grace are top in who He is.
Parenting is modeling. What our children see, they usually do. Create a prayer lifestyle individually, with your spouse and as a family. Start now by asking the Lord to teach you how to pray. Involve your children with the prayer journal. Encourage them to write, draw and color when they journal their prayers or answered prayers. He who promised is faithful. Keep praying!
Corrie ten Boom beautifully worded this encouragement, "What wings are to a bird, and sails to a ship, prayer is to the soul."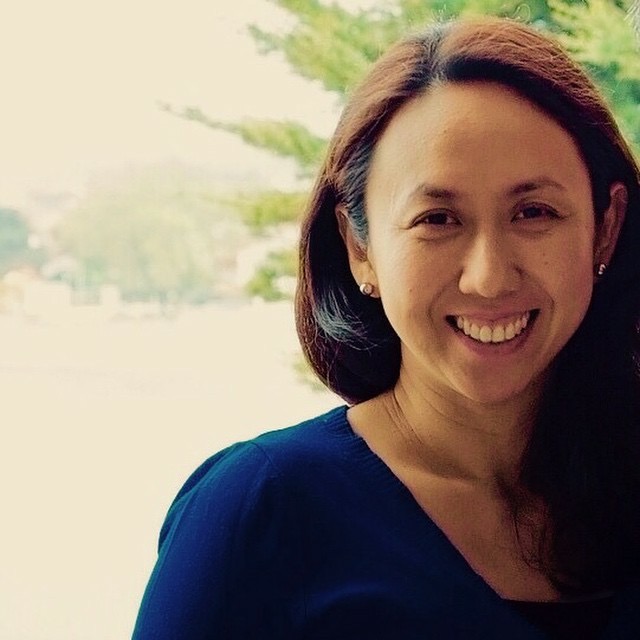 Ann Kuy has been married to Oliver for 20 years. Together, they parent three teenage girls, Isabel, Nia and Louise. She is a missionary focused on encouraging and raising prayer for Bible translation. Writing about food, coffee, travels, events, parenting, marriage and things she is passionate about is her hobby.