*This article was originally published on February 2019 at: MomYourOwnBusiness.com
We're celebrating our 4th wedding anniversary tomorrow. We got married in 2015, and since then it's been fun, tough, glorious, frustrating, wonderful, and just one of the best things that has ever happened to me.
Instead of writing a cheesy tribute to Albert (he's a pretty confident guy and knows I love him to bits), I want to share 4 pieces of dating advice that have been personal to our marriage.
Do note that I'm writing this in the context of wanting to get married and a Bible-based worldview.
1. He doesn't have to be funny.
I get this all the time when counseling single ladies, and I was like that too. "He HAS to be funny!"
I've made prayers like "God, give me a good Christian guy. And please ha, let him be funny. He HAS to be able to entertain me and make me laugh. "
Guess what? If you want funny, watch Russell Peters on Netflix, or Big Bang Theory clips on Youtube. Those are funny. Because with two kids and with one more on the way (due August 2019!), funny is definitely NOT a primary criterion on rating an excellent husband and father. Reality sets in and you learn that a great life partner is someone who is Christ-centered, consistent, responsible, honest, patient, generous, humble…. Albert! (Yihee!)
When I met Albert, he wasn't a funny guy. During our first few dates, he didn't get half of my jokes, and didn't make any either. I didn't know if it was because of the age difference or if because he was a lawyer. But after spending more time together, I think Albert and I got a better sense of each other's sense of humor, and he wasn't as dull or serious as I thought him out to be.
So what's your hangup?
Is he too young? Too old? Too short? Too tall? Honestly, these are things any person has no control of. If your parents are okay with this, then it's worth giving the guy a closer look. I honestly wouldn't have given Albert a chance (not funny! too old!) if it weren't for the people God used in our relationship: 1) a common friend that I respected, 2) my parents, and 3) wise advice from Mrs. PTC. It was our common friend who insisted that I would be making a big mistake if I just easily dismissed Albert on face value, and my parents who gave their blessing after meeting Albert and getting to know him.
2. Let Love Grow
I love this piece of advice because I got it from Aunty Deonna (Mrs. Peter Tanchi) when I joined the Holy Land Tour in 2014. At that time, Albert already declared his intentions to me but I was still unsure. Super long note: If the guy can't muster enough guts to tell you his intentions, he probably 1) doesn't like you enough, 2) is not ready for a serious relationship, or 3) is trying to see how far he can go dating you (and/or other girls!) without having to man up.
At the time, we already went out a few times, but my parents hadn't met him yet. I just didn't feel the intensity/attraction/chemistry/fireworks that I expected.
So I went up to Pastor Peter and Aunty Deonna after dinner one night and asked what they thought. Their first question: Was he really a Christ follower? (Yes!) What do you not like about him? (I'm not that attracted to him.) Then Pastor Peter said he would let his wife answer. And Aunty Deonna said a lot of things, but what struck to me was to give him a chance and let love grow.
I just want to stop here and say, that yes, there are definitely guys who you will NEVER feel any attraction towards and that's fine. If you've gone out with them a few times and really don't see any future (zero attraction, cannot communicate intelligibly with one another, can't imagine kissing them EVER, etc), then save both of yourselves time and end it cleanly and nicely.
In Albert's case, I just had that nagging feeling (was it the Holy Spirit?) that wouldn't go away every time I considered rejecting him. I knew he was a good guy with a great heart, and that he would take care of me. So I made a decision that I would give it a few more dates and see if attraction and desire would grow. And I'm grateful that I did.
Don't believe the teenage love stories you see on TV or read, where everything is so magical, dramatic, or instant. To make a relationship grow and a marriage work, you have to get around the truth that love is a commitment, and not just a feeling.
3. Insanity (Not The Exercise)
When I was around 28 to 29, I wondered what the next few years had in store for me. There's this phrase that I go back to every time I become introspective about myself, my present, and future: Insanity is doing the same thing, over and over again, expecting different results. I had a desire to get married. I wasn't desperate (I'd rather be single than marry wrong), but I knew that having a family of my own was the direction I was praying for.
This is my case lang ha. I just want to share this in case you're in the same boat: If you're the type of girl like me who used to spend most of your free time with your church barkada, going jogging, watching movies, maybe it's time to do something different.
A good (and happily married friend) mentioned that she never saw the need to have guy friends after marriage, and it made sense. It isn't wise to keep close friendships with the opposite sex once you're married, so why would you keep spending a lot of your time with them now? You won't see them much after anyway. It's possible to fall in love with a good friend/kabarkada and vice versa, but if you've been hanging out for the past x years with the same group and nothing has happened, nothing probably will.
So I didn't join as often. I stopped going eventually. It's not that I didn't like them. It's just that I was done with the fellowship stage and I wanted to do other things with my free time.  It wasn't a formal goodbye or "Notice! I want to get married so I'm gonna stop hanging out with you!" kind of thing, it was just time to move on.
When my friend Gene asked me to help her out in a Logistics team of an outreach event she was leading, I had the time to take the responsibilities involved. Instead of hanging out for the 4th time in the same week with the same crowd, I was just texting or calling people from a list, asking who had a car they could lend and how many people they could seat. And that's how I got to meet the guy who would later introduce me to Albert.
I thought our church was big-small, like big but small enough to kind of know everyone in the singles circle, but Albert caught me by surprise. And I wouldn't have met Albert if I was kept doing the same thing every week.
Insanity is doing the same thing expecting different results.
4. Pre-Marital Counseling
Albert and I are super fans and can be the unpaid endorsers for PMC. Every time Albert hears someone is engaged, I can bet our kids' tuition that the first thing he will say is "Hey, attend PMC, it's very helpful."
It's funny because when we ourselves were going through the 7 sessions of Pre-Marital Counseling, Albert got stressed a few times. He knew the value of attending, but he's not the forms kind of guy and there was homework to answer every week. Looking back, it was a worthy investment of our time. We both enjoyed learning about one another and didn't miss a session. The questions ranged from easy, awkward, to really awkward, and gave us more insight of what to expect in marriage.
It's not fun talking about our individual issues, past mistakes, or expectations, but it helped us build a solid foundation instead of being surprised later on with shocking reveals. Some people are hesitant to attend with the fear that "What if we break up because of this?", but that's the point! It's better to discover that you guys are not on the same page earlier than later. Either you can work on it, or go on separate ways, without committing your lifetime to each other before God.
CAVEAT:  The PMC helps, but it doesn't go into detail about everything. Some things you find out lang once the ceremony is over. Example: One of the things we've fought about most during our marriage was our approach towards medicine. Albert is a naturalist and I take medicine when I feel unwell. And this is compounded when our kid gets sick and viruses get passed around. It was a shock for me because I just assumed we would be the same. So it was a struggle to pray, accept, and find middle ground. We've now resolved this issue and found a balance of natural/Western medicine for our family, and are focused on prevention and keeping ourselves healthy.
Long Way To Go
We're just 4 years in and we've got a long way to go. Every year brings something new, and through the highs and lows, I'm just thankful I can do life with someone I love and trust completely.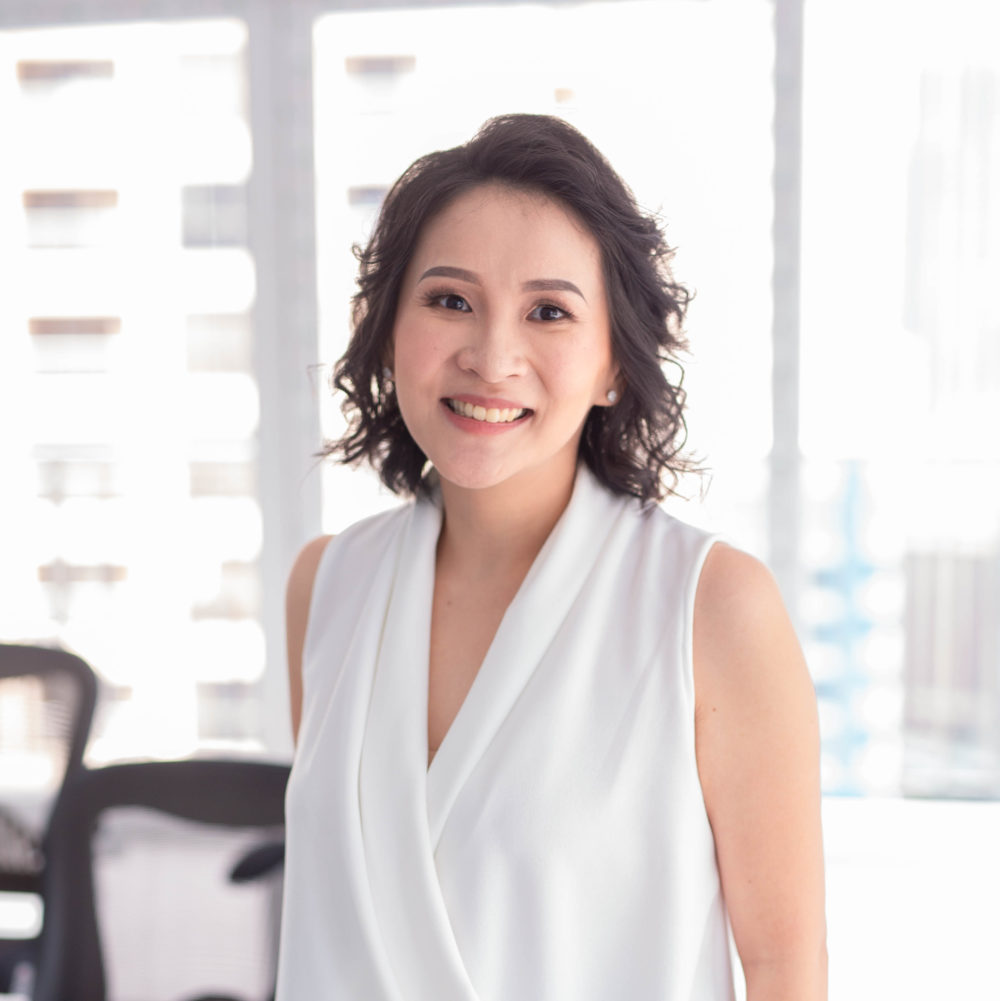 Angeli Santillan
is a mother of two (soon to be three), and is joyfully married to her husband, Albert. She is the co-founder and co-owner of two businesses, Bonjour Baby and Fazup Philippines. She manages her own blog, 
Mom Your Own Business
, and shares her experiences in entrepreneurship and motherhood with the aim of encouraging readers to know the faithfulness and grace of God in all things.