Sugar, spice, and everything we can put in Mommy's grocery cart! April is here and you know what that means: Kids left and right will be whipping up their concoctions and making a big mess in the kitchen!
Instead of despairing at the dishes that will need cleaning up (tip: Make cleaning up part of their responsibility as cooks for the day! Teach them to clean as they go), why not use this as bonding time for the family? Cooking is an awesome time to share stories, hand-down or invent recipes, and introduce new types of food to everyone!
Turn this into a fun and creative learning opportunity for your kids. Using fruit, vegetables and other wholesome ingredients in your recipes, you can teach your kids that yummy can also be healthy.
Here are some kid-friendly recipes that you and your family can make this summer:
Homemade Ice Cream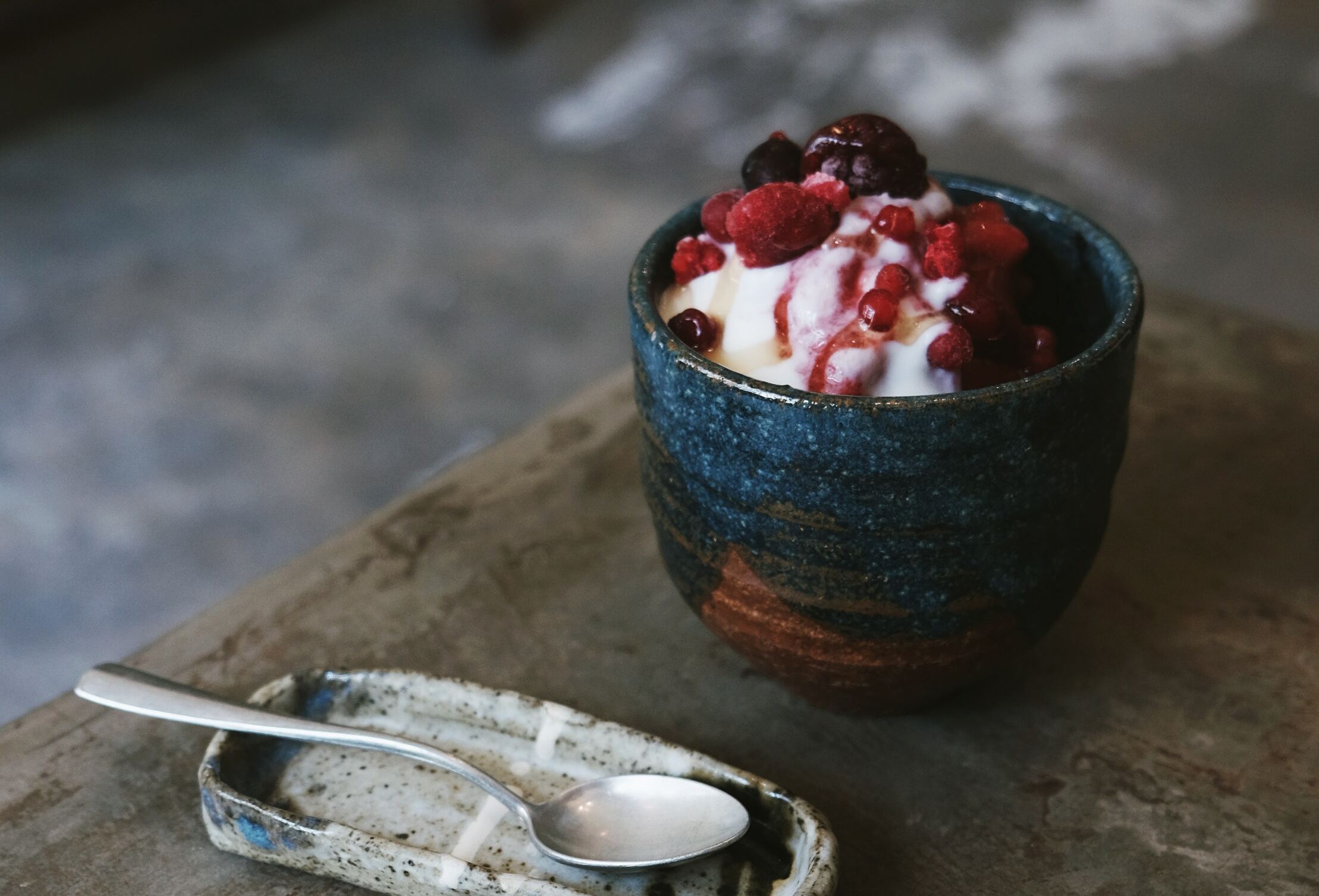 What better way to beat the heat than with ice cream! This classic summertime treat doesn't always have to be store-bought. Check out this super simple recipe from www.biggerbolderbaking.com that only needs two ingredients!
You will need:
2 cups or 450 ml of heavy whipping cream
1 can or 400 ml of sweetened condensed milk
What to do:
Step 1: Use a mixer and whip up cold heavy cream for 2 to 3 minutes until soft peaks form.
Step 2: Turn off the machine and add in your condensed milk but make sure that both ingredients are very cold.
Optional Step 3: Add in 1 teaspoon of vanilla extract. This will keep your ice cream from being frozen solid which will make it difficult to scoop.
Make it healthy!
Vanilla ice-cream is a pretty good base flavor. Keep it from being boring by making it healthy and adding seasonal summer fruits like mangoes. It's a sure way to get your kids to enjoy eating well!
Fruit and Yogurt Popsicles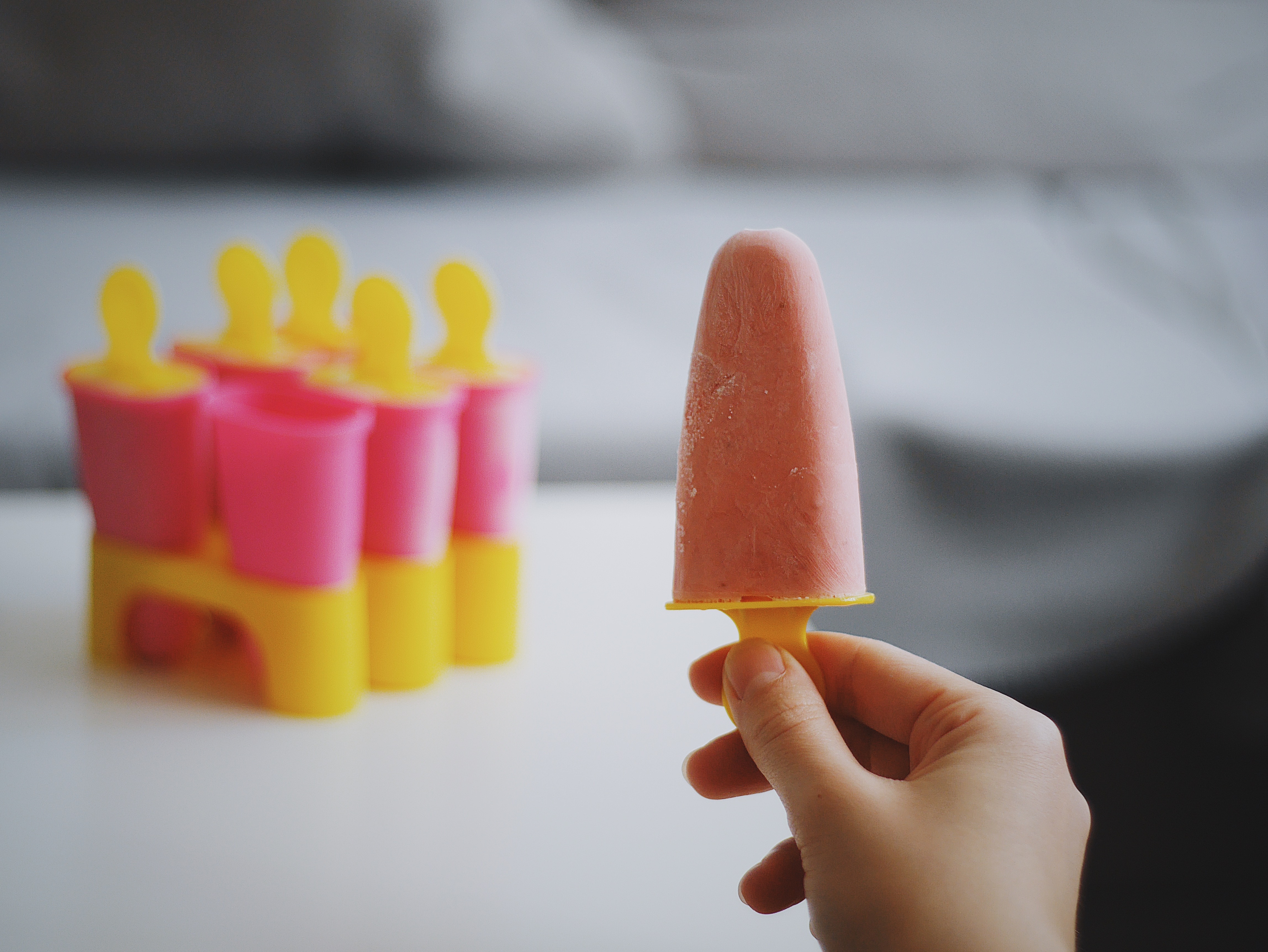 Another summer-time classic is the super easy ice pops. This wholesome recipe from www.allrecipes.com is made fruits and yogurt: two ingredients that are filled with good stuff for the body!
You will need:
2 cups of your fruit of choice
2 cups of plain yogurt
¼ cup of sugar
What to do:
Step 1: Place all the ingredients in a blender, cover, and then blend until smooth.
Step 2: Fill ice-pop molds with mixture, cover with aluminium foil and stick popsicle sticks through the middle.
Step 3: Freeze for at least 5 hours and your fruit and yogurt popsicles are good to go!
Make it healthy!
Swap the ¼ cup of sugar with 2 3/5 tbsp of honey. You could also add in fruit slices to the fruit mixture before placing them in the freezer.
Green Smoothie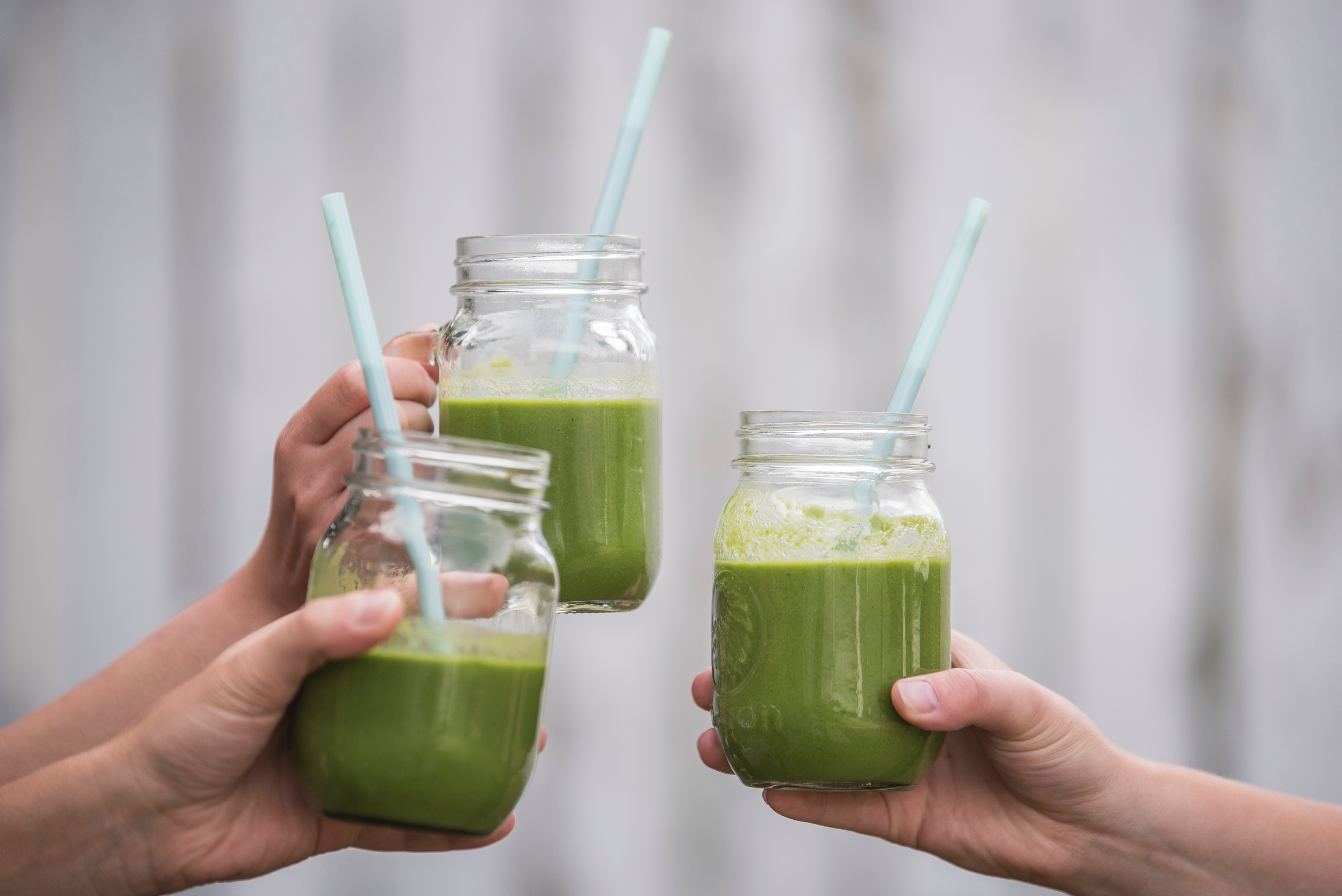 No summer is complete without a tall glass of mango shake. But why not add in a handful of greens to make it healthy? This one-step recipe from greenreset.com takes this classic drink up a notch!
You will need:
1 large banana
1 cup of ripe mangoes
½ cup of strawberries
1 ½ cups of water
5 oz of spinach
What to do:
Simply place all the ingredients in a blender and blend until smooth! Serve chilled.
Make it healthy!
If the fruits are in season they're already naturally sweet! To sweeten things up further, consider using honey or muscovado instead of plain sugar.
Cucumber Lemonade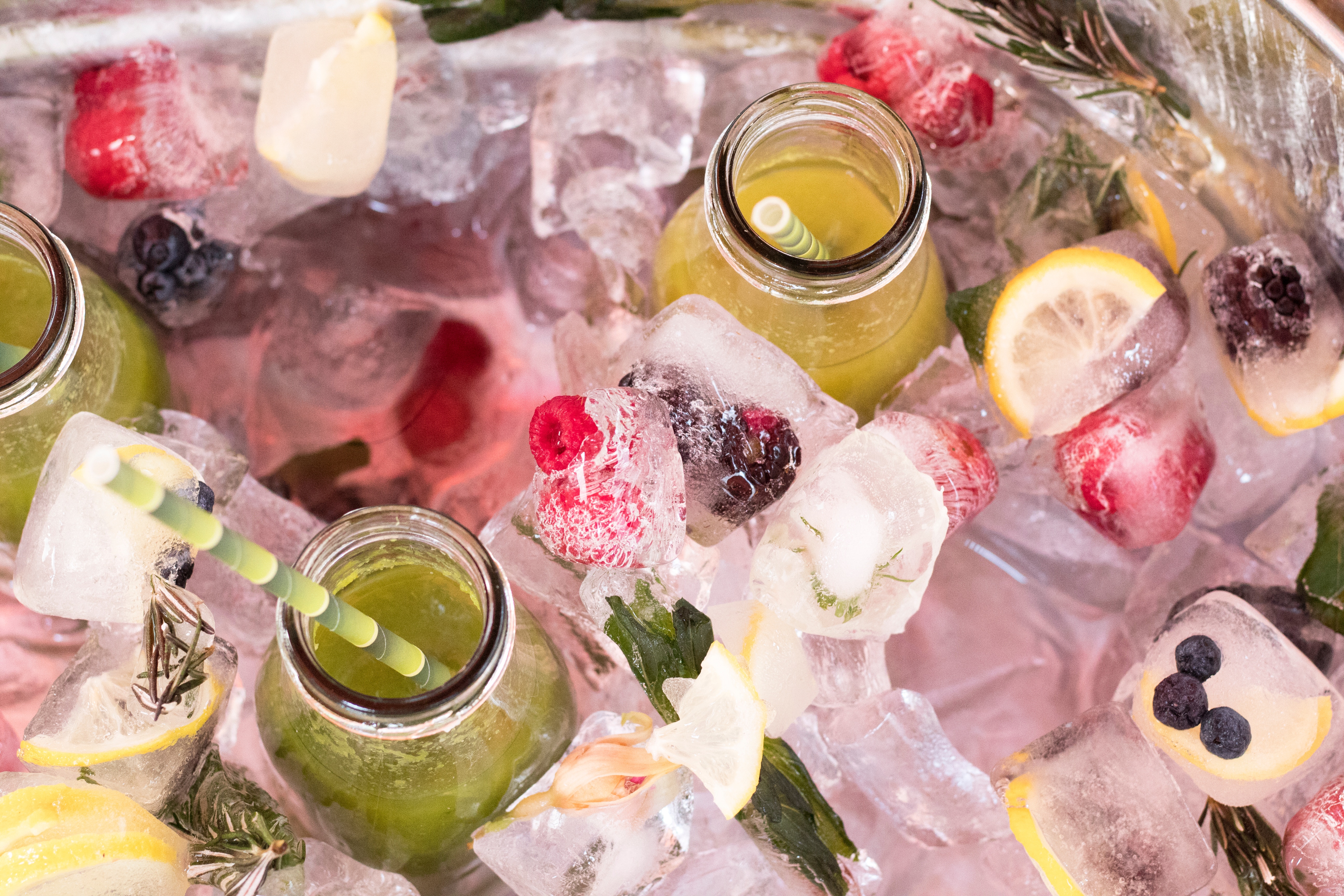 The original summer thirst quencher: a tall, ice-cold glass of lemonade. No summer vacation is complete without making several batches of these. Let's encourage kids to try vegetables by incorporating a secret ingredient: Cucumbers! Here's a super easy recipe from www.giverecipe.com.
You will need:
2 cucumbers
¼ bunch fresh mint
½ teaspoon grated lemon zest
½ cup lemon juice
4 cups hot water
5 tablespoons of sugar
What to do:
Step 1: Grate the cucumbers and place them in a bowl.
Step 2: Pound the mint leaves and lemon zest. Mix them in the bowl of grated cucumbers.
Step 3: Stir, place them in a cheese cloth, and squeeze the juice into a bowl.
Step 4: Mix sugar and lemon juice with the hot water until it turns to syrup.
Step 5: Combine the cucumber juice and lemon syrup. Chill and serve with ice.
Make it healthy!
Sugar is needed in this recipe to form the syrup but you can half the portions and add honey for additional sweetness.
Carrot Cupcakes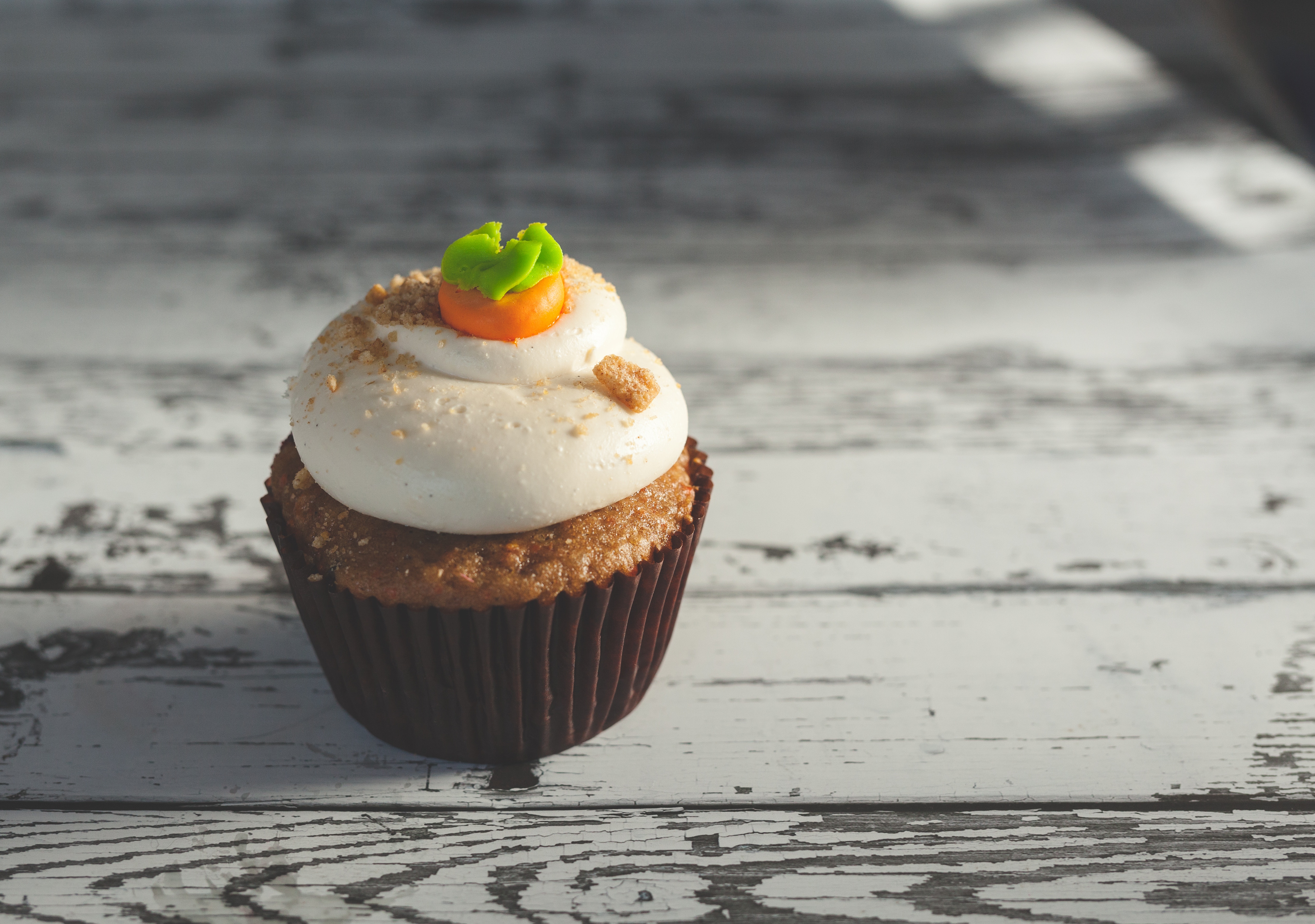 Carrot cupcakes are very tricky, because even though they're made with vegetables, the amount of sugar and fat in them defeats the purpose. Luckily this recipe from chocolatecoveredkatie.com gives us a healthier option that's also yummy enough to serve to the family.
You will need:
1 ½ cup of white flour
½ tsp baking soda
¾ tsp salt
1 tsp cinnamon
1/3 cup sugar
½ cup applesauce
1/3 cup oil
2 tsp white or apple cider vinegar
2 tsp pure vanilla extract
1 packed cup shredded carrot (200g)
Here's what you should do next:
Step 1: Preheat oven to 350F.
Step 2: Combine all dry ingredients in a mixing bowl.
Step 3: In a large measuring cup combine the shredded carrots and liquids.
Step 4: Mix dry and wet ingredients and portion into the baking cups.
Step 5: Bake them in the oven for 19 minutes.
Step 6: Top them with cream cheese frosting.
Here's how you can make the cream cheese frosting:
You will need:
½ cup vegan cream cheese
½ tsp of vanilla extract
4 tbsp powdered sugar
¼ cup silken tofu
2 tbsp of milk
Here's what you should do next:
Step 1: Place all the ingredients in a food processor. Blend well.
Step 2: Cover and store in the fridge. This will keep for a couple of days.
Make it healthy!
These cupcakes are already designed to be healthier than most but you can make them healthier by swapping the cream cheese frosting for Greek yogurt frosting.
Banana Oatmeal Pancakes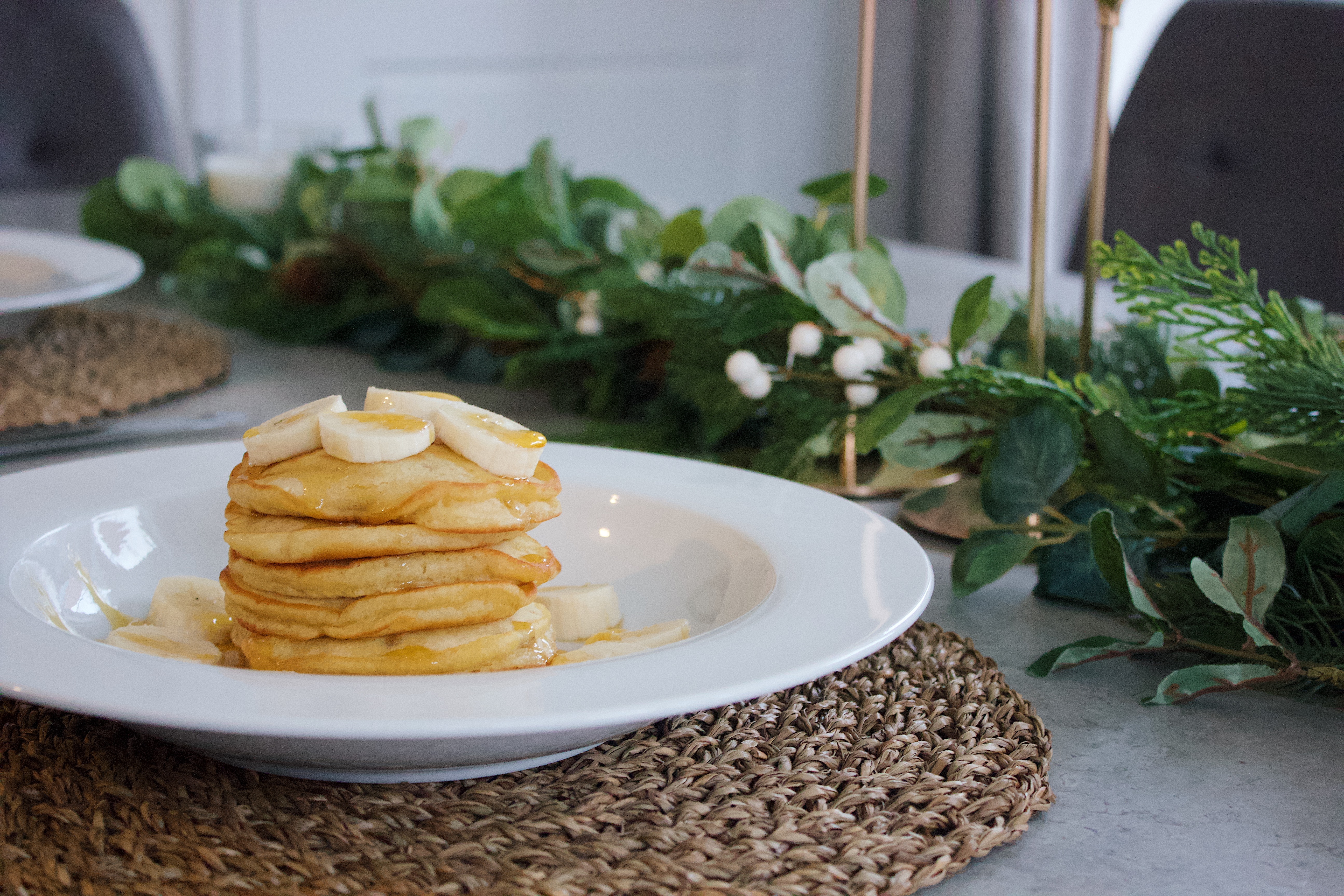 One of the most popular breakfast classics are pancakes smothered with butter and dripping with maple syrup. Check out this healthy twist to this childhood favorite from www.modernhoney.com. These pancakes are dairy-free and sugar-free but they promise to be just as yummy as the original!
You will need:
1/2 cup unsweetened almond milk
2 eggs
1 egg white
1 banana
2 tablespoons 100% real maple syrup
1 1/2 cups rolled oats
2 teaspoons baking powder
1/4 teaspoon salt
1 teaspoon vanilla
What to do:
Step 1: Place unsweetened almond milk, eggs, egg white, banana, maple syrup, vanilla, rolled oats, baking powder and salt in a blender. Blend until smooth.
Step 2: Heat pan over medium heat and coat with coconut oil. Pour a portion of the pancake batter into the skillet.
Step 3: Cook one side for 2-3 minutes, flip it, and cook the other side for another 1-2 minutes.
Step 4: Drizzle more maple syrup on top.
Make it healthy!
Just like with the carrot cupcakes, these pancakes are already healthier than your usual breakfast. But if you want to take it up a level on the healthy scale, you can top them with fresh, seasonal fruits instead of maple syrup.
Whole Wheat Waffles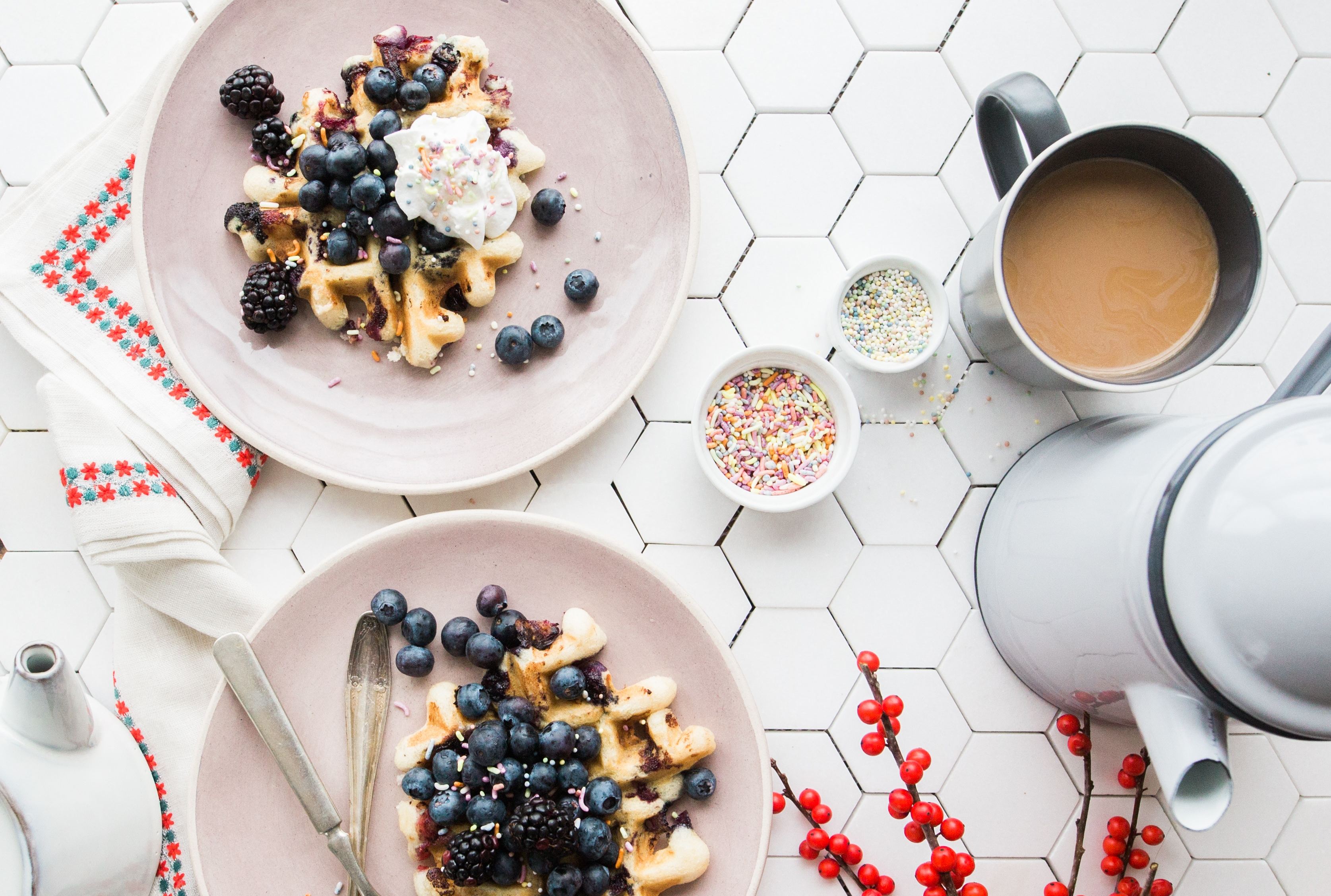 The pancake's crispier cousin: the waffle. This is also another popular one among the kids. If you have a waffle maker why not whip up a batch of these whole wheat waffles from ifoodreal.com a more wholesome alternative to the original!
You will need:
2 eggs
1 1/2 cups milk
3 tbsp maple syrup or honey
3 tbsp extra virgin olive oil
1 tsp pure vanilla extract
1/2 tsp baking powder
1/2 tsp salt
2 cups whole wheat flour
What to do:
Step 1: Lightly beat eggs in a mixing bowl.
Step 2: Add in milk, maple syrup, olive oil, vanilla, baking powder and salt. Whisk the mixture until smooth.
Step 3:  Mix in the whole wheat flour.
Step 4: Preheat your waffle maker and cook the waffles according to your waffle maker's instruction.
Make it healthy!
Waffles are usually great with maple syrup but why not switch it up a bit? Top these with your favorite selection of fruits to make them healthier.
Summer vacations are a special time for kids to make memories. Make it memorable by giving a boost in their creativity and confidence in the kitchen with these new recipes in the kitchen. Share your favorite summer recipes with us in the comments below!
Sources:
https://www.biggerbolderbaking.com/homemade-ice-cream/
https://www.allrecipes.com/recipe/143168/fresh-fruit-and-yogurt-ice-pops/
http://greenreset.com/spinach-recipes-for-smoothies/
https://www.giverecipe.com/fresh-cucumber-lemonade/
https://chocolatecoveredkatie.com/2015/04/01/healthy-carrot-cake-cupcakes/
https://www.modernhoney.com/banana-oatmeal-pancakes/
https://ifoodreal.com/healthy-waffle-recipe/
https://chocolatecoveredkatie.com/2012/03/25/bettern-pillsbury-cream-cheese-frosting/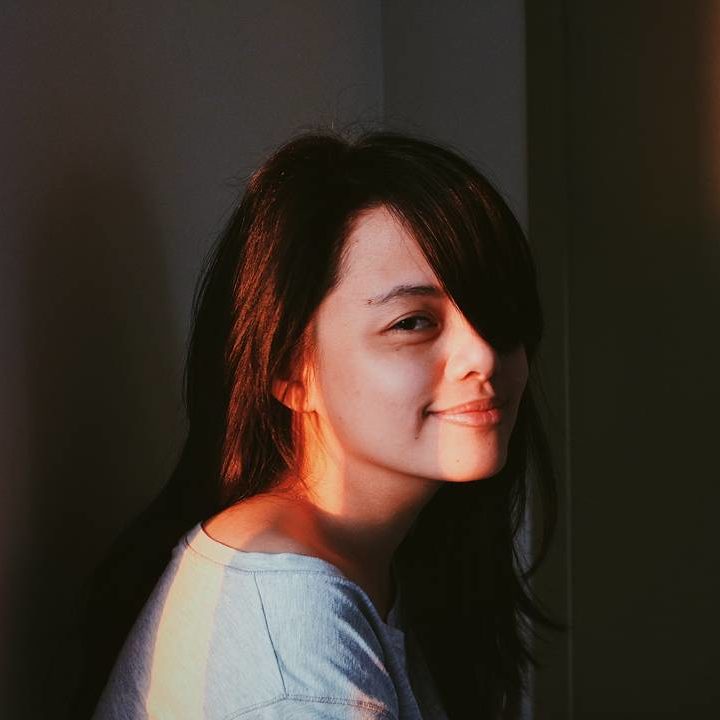 Lotie Mercado is an Editorial Assistant at Familywise Asia. She loves literature, art and films.