It's often said that falling in love is easy. It's continuing to love each other that's hard. After living for oneself for most of one's life, learning to live as one together with another person and constantly in consideration of the other will be a daily challenge. It is truly a decision which requires commitment and dedication.
So how do married couples manage? We asked a few friends of the best marriage advice they've heard and how it has helped them stay together in good times and in bad. Here are some of their answers:
Entering into marriage should not be based on feelings, it should be about commitment. Because if it is only based on feelings it will easily fall apart. Kaya may vows sa church at harap ng mga tao kasi may agreement kayo with the Lord witnessed by your loved ones that, "Okay, no matter what happens I will choose to stay with this person." Kaya importante na talagang be sure na ito na 'yung taong gusto [mong] kasama hanggang pagtanda, parehas or in line 'yung mga priority n'yo, [at] kilala mo na talaga s'ya [although hindi mo s'ya totally makikilala hanggang nakatira na kayo sa isang bahay.]
Clarisse, married for 6 years
To love is a daily choice–value-centered. Keep God as the center of your relationship. You know, the Christ-centered advice was a strong message. It kept us together in spite of me.
James, married for 21 years
Marriage should always be about what you can give and not about what you will receive.
Jojo, married for 29 years
Separation is not an option. When you believe that, then you make the extra effort during the hard times, and you also don't live with fear that your spouse will leave you.
We also always tell our inaanaks not to let the honeymoon end. It's important to see your spouse continually affectionate and pursuing you. ❤️ And what a feeling of confidence and love that gives you, 'di ba?
Sara, married for 25.5 years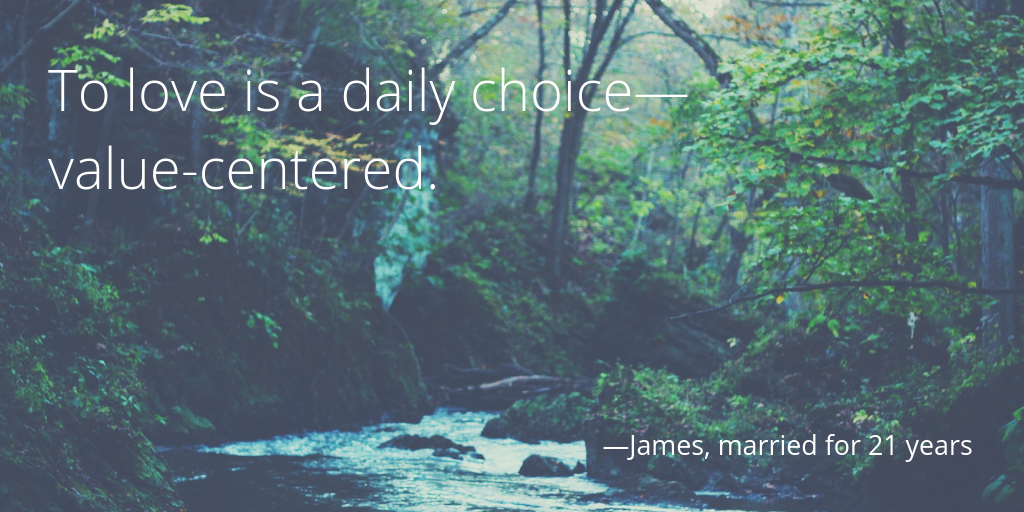 Never get mad at the same time as your spouse. There needs to be one who is cool-headed because anger is negative, and if we let it rule, the outcome will not be good. There must be someone who has a positive outlook during an argument.
Christel, married for 19 years
Be patient and understanding to your spouse. I learned this from my late mother Conchita. My mom taught me not to argue with my wife when she is disappointed or upset. It will be a pointless debate if I fight fire with fire.
Richard and Leah, married for 12 years
From the priest who officiated our wedding: Choose to love each other, even in those moments when you struggle to like each other. Love is a commitment.
From our ninang sa kasal: Don't compare your marriage to anyone else's. Every marriage is unique and designed by the Lord sa atin.
From my mother: Never leave the house after a serious and bad argument.
From my father: Avoid physical violence even at the height of fighting, arguing or blaming each other.
Asuncion, married for 47 years
On our wedding day, one ninong's advice was that marriage is a partnership. In every challenge that we will be facing as a couple, we should work together to resolve it. We are partners in life. And that's what we are doing so far.
Paula, married for 5 years
If marriage is to stand strong, grow, and please God, the loyalties of the husband and wife must shift from his/her own parents or family to his/her spouse, with whom he/she now has a lifelong covenant relationship.
Ptr. Jones and Melissa, married for 15 years
I don't think I've really gotten any good advice about marriage. I can't think of anyone who's given me one. People have said "don't let the night pass if you have conflict, that you should resolve things before you sleep." It's not always doable especially if you fall asleep from exhaustion. The best advice is from Jesus. He was very clear that the greatest commandment is love. It is what powers and heals marriages and every relationship.
Doy, married for 30 years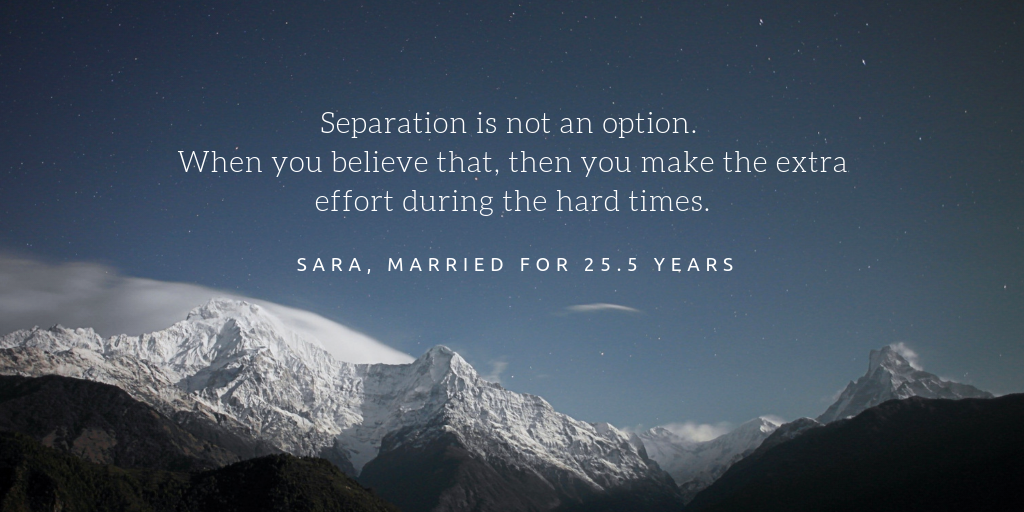 Marriage sure isn't for the faint of heart. But we hope and pray that you are sharing life with someone who is as committed as you to see your relationship through. The One who makes this possible is God, as each partner submits to Him. He is the welcome "Third Party" who will bind you and your spouse together, the third strand needed so that the cord of marriage will not be easily broken (Ecclesiastes 4:12).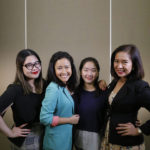 The Familywise Asia editorial team is composed of Alpha Allanigui, Almira Manduriao, Patricia Li, and Andreiana Yuvallos. Visit About Us for more information on the team.