After months of planning and anticipation, the inaugural season of the Maharlika Pilipinas Volleyball Association (MPVA) finally got underway yesterday, making an important milestone for Philippine volleyball. Volleyball fans flocked to the Ynares Center in Antipolo, Rizal yesterday or tuned in to the livestream broadcast of the MPVA's first game day, which began with a Higantes Festival themed production number prepared by Rizaleños.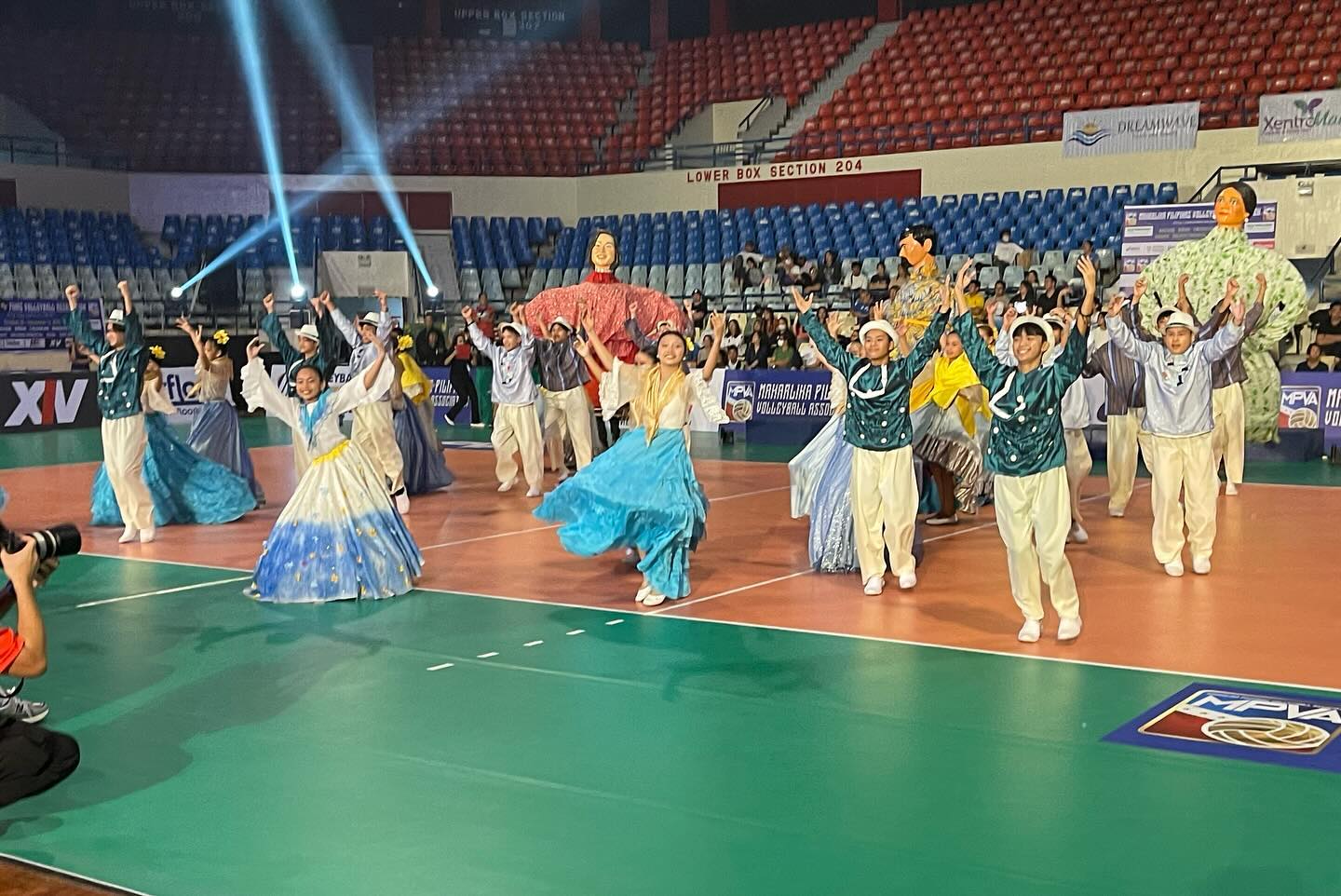 MPVA founder and chairman Senator Manny Pacquiao himself attended the event, and delivered an inspiring message to the 8 participating teams. Pacquiao, who also founded the successful Maharlika Pilipinas Basketball League (MPBL) and the Junior MPBL just this year, continues to advocate for the growth of sports in the Philippines. He reiterated that the MPVA is a way to grow volleyball at the grassroots level and to give volleyball players from all over the country a chance to showcase their talents and represent their hometowns and provinces.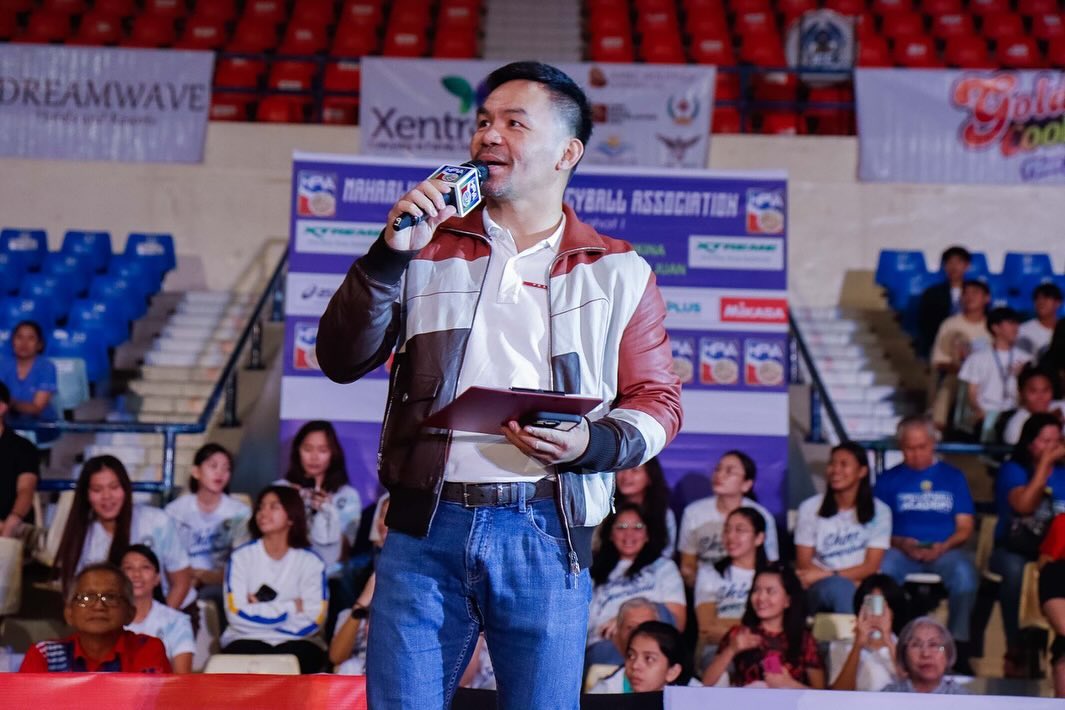 The inaugural season of the MPVA will see Bacoor, Biñan, Caloocan, Marikina, Agusan Nasipit, Negros Oriental, Rizal, and San Juan battle it out for the title and the right to be crowned as the first-ever MPVA champions. After the grand opening ceremonies by hosts Rizal, the MPVA's first match followed, which saw the Caloocan AM Spikers battle the Negros ICC Blue Hawks. 
The Blue Hawks defeated the AM Spikers in straight sets, 25-23, 25-16, 25-19, with Angel Habacon leading Negros with 15 points to win Queen of the Court honors and Gelah Marie Lopez adding 12 points.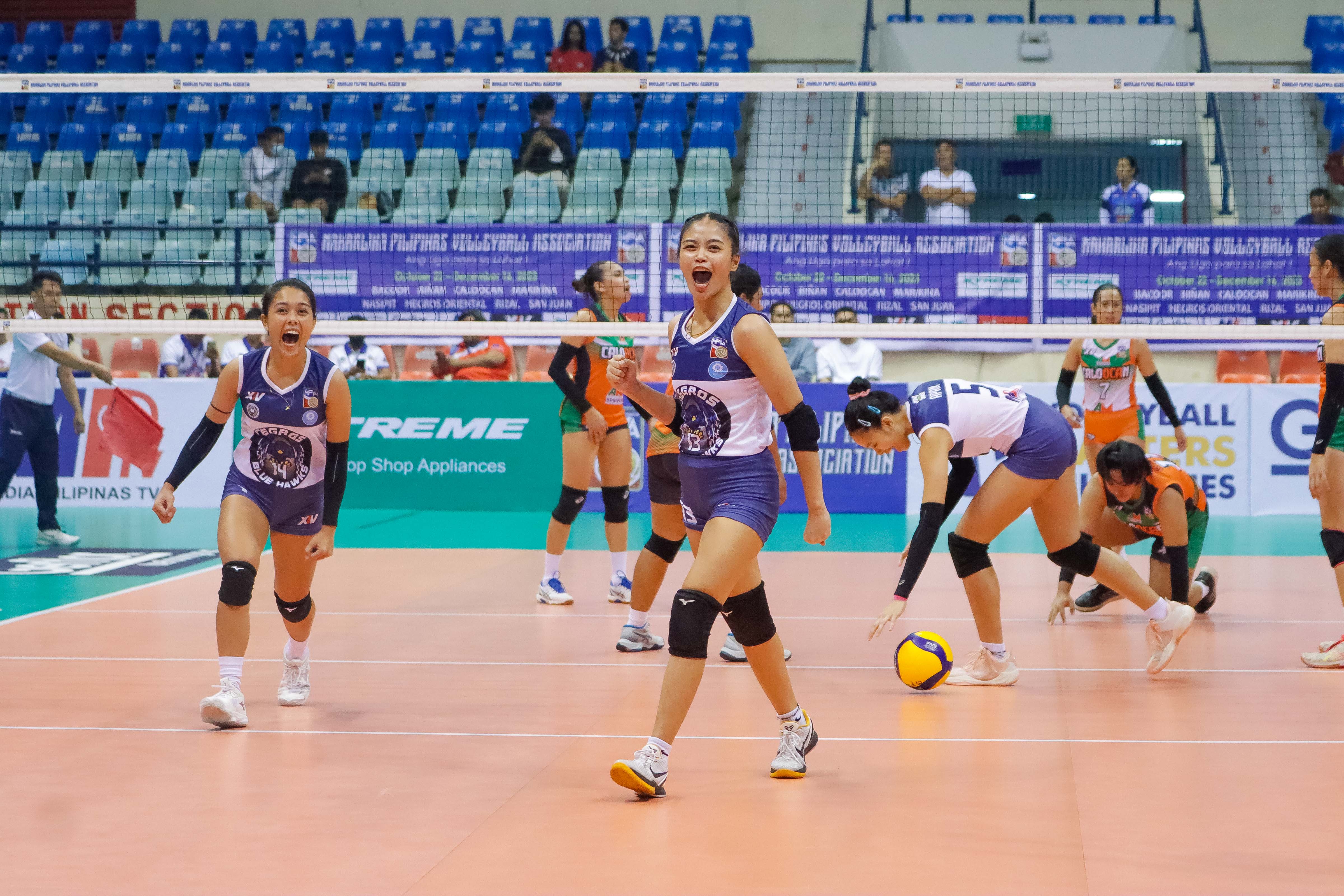 In the second match, home team Rizal Xentromall Golden Coolers gave their fans a treat after they defeated the San Juan Lady Knights Go For Gold in four sets, 29-27, 23-25, 25-19, 24-26. 
Venice Puzon ran the Golden Coolers' offense well and added 7 points and was named as the Queen of the Court. The game between Rizal and San Juan seemed headed for a deciding fifth set, but the Golden Coolers battled back from six points down in the fourth set to finish the match and earn their first victory.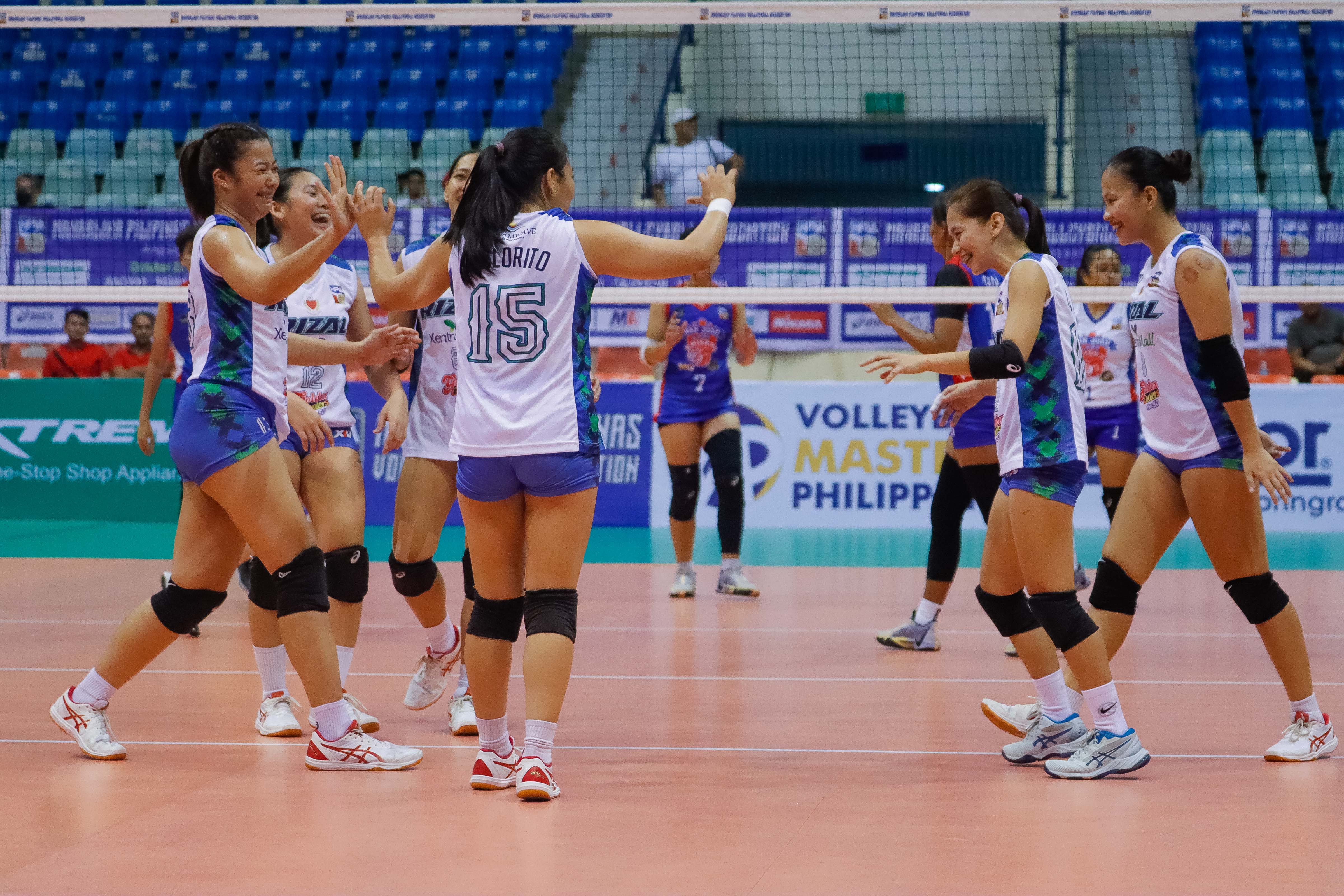 Following yesterday's eventful opening, the MPVA resumes action on Wednesday, October 25, as it travels to the Strike Gym in Bacoor, Cavite. The Caloocan AM Spikers will look to bounce back from their first loss when they face the Marikina Lady Shoemasters in the opening match at 3:30 p.m., while the debuting Nasipit Lady Spikers take on hosts Bacoor Strikers in the main match at 6:00 p.m.
For most updates on the Maharlika Pilipinas Volleyball Association, follow Plus Network or the MPVA's official Facebook page.