Whether it's for Christmas, birthdays, weddings, or other celebrations, family get-togethers are a treasured occasion for Filipinos. It offers families a chance to spend time with each other to strengthen their bonds, especially for those who don't see each other often. And one activity that families love to do together on any occasion is sharing meals, making Filipino family get-togethers an occasion unlike any other. 
If you're looking to serve something different for your next family get-together, award-winning celebrity chef Sau Del Rosario has a Filipino dessert that can be served on any occasion. It is the recipe for the traditional Kapampangan delicacy Tamales, which Del Rosario considers as a family heirloom passed from one generation to the next of his family in Pampanga. 
If other families have their own heirloom recipes, for his family, it's the Tamales, which can be made in a few simple steps. 
– To start, you need a few banana leaves. Using a burner, sear both sides of the banana leaves to make them easier to fold and use. Placing the tamales in the leaves is part of what gives the delicacy its delicious taste. 
– Afterward, place cooking oil in a frying pan, then add chopped white onions and crushed garlic before mixing these ingredients as they are heated in the pan. 
– To enhance its taste, you need to add chicken broth to the mixture, before adding coconut milk, which gives the dish its creaminess. Then, you need to add rice flour, one of the primary ingredients of the Tamales, and mix it with the other ingredients. 
– Then, use an egg beater to mix the ingredients in the pan. Continue doing this until the mixture starts to solidify, which will be the basic mixture of your Tamales. You can add black pepper and fish cause to the mixture as it cooks. 
– If the mixture has solidified enough and doesn't stick to the pan anymore, then it's cooked. You need to pour the mixture into two separate small bowls.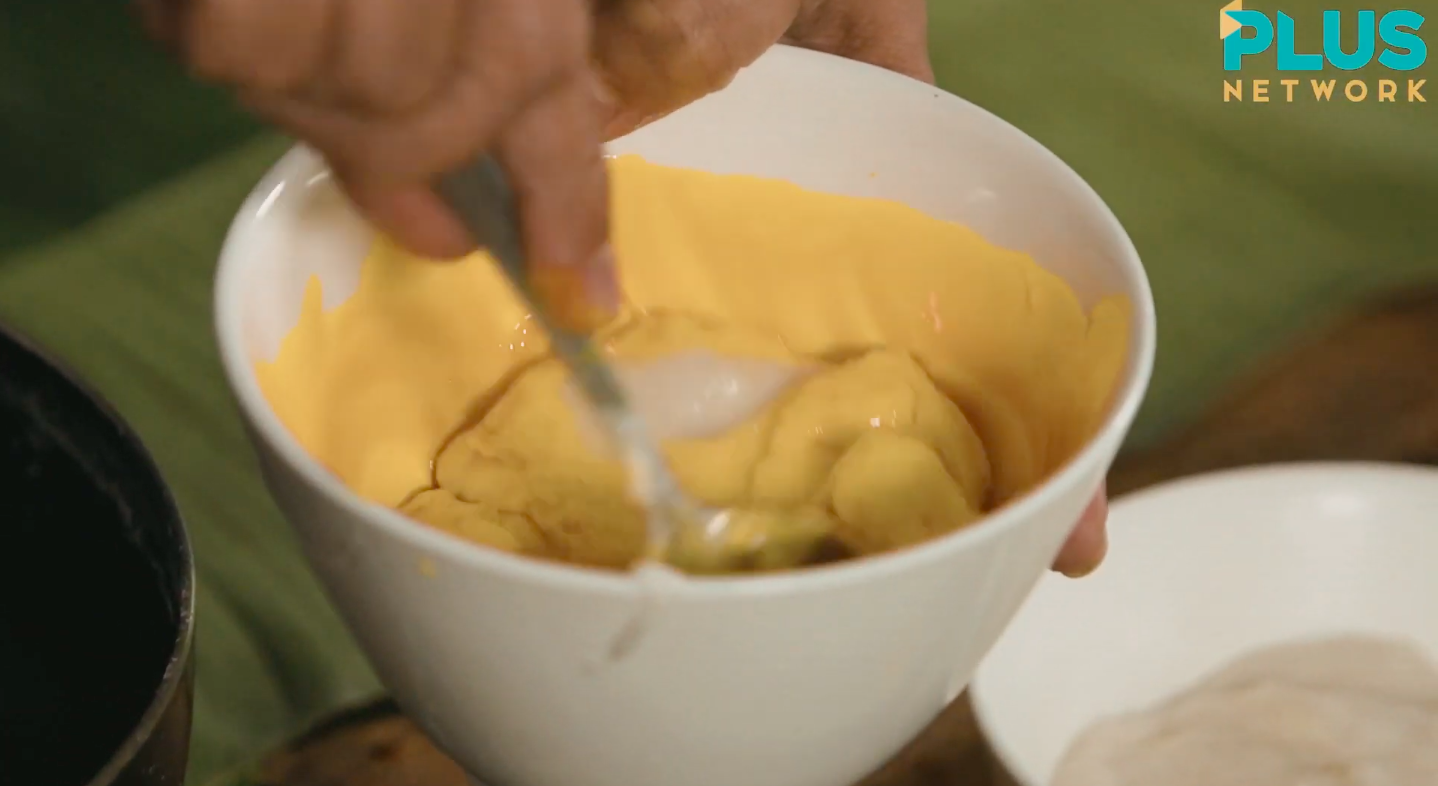 – Add annatto oil to one of the small bowls to give the Tamales color. Spread the oil evenly so that its color is consistent. This will be the colored part of the dish.
– Put the mixture in the banana leaves, placing the white mixture at the bottom and the colored mixture on the top. Then, you can add toppings like shredded chicken, pork, or beef. You can also add other toppings like ham, sliced boiled egg, and peanuts.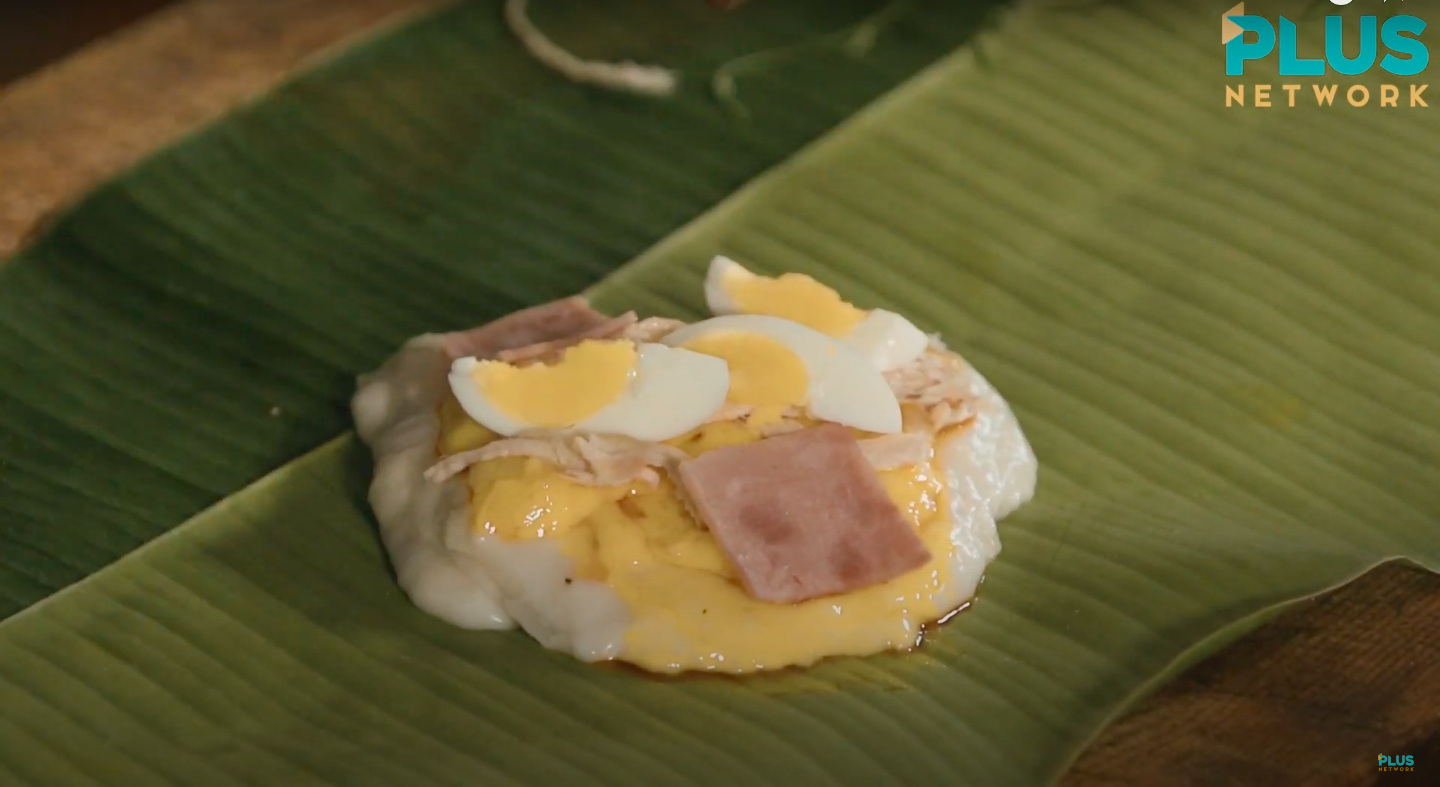 – Then, fold the banana leaves and wrap the Tamales inside, making sure that it is secure. You can use a string to tie the banana leaves together to keep the mixture inside. Afterward, put the wrapped banana leaves inside a steamer for one hour. 
– After one hour, you can open the banana leaves, and then place the dish on a plate and serve. There are those who serve their tamales while it's hot, while others choose to keep it refrigerated and serve it chilled. Enjoy!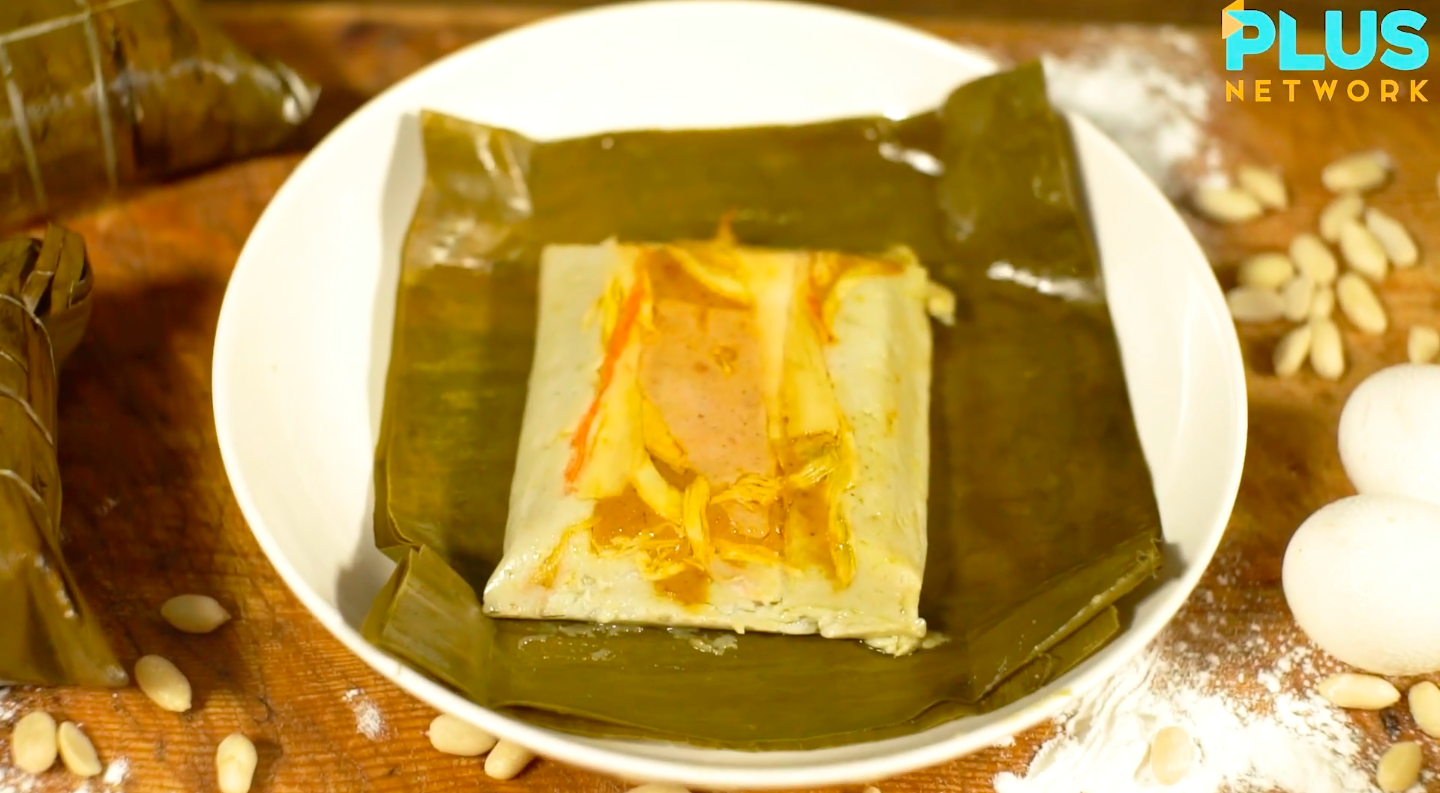 While there are other regions in the country that have different versions of their Tamales, this is the recipe that Del Rosario has learned from his family dating back many generations. Cooking these dishes and serving them at your next family get-together makes them more memorable, but it is also a way of honoring past generations by learning and practicing their cooking recipes. 
For more cooking tips, you can watch Quaranchef, a show hosted by Del Rosario, or visit Plus Network on Facebook, Instagram, Twitter, and YouTube.